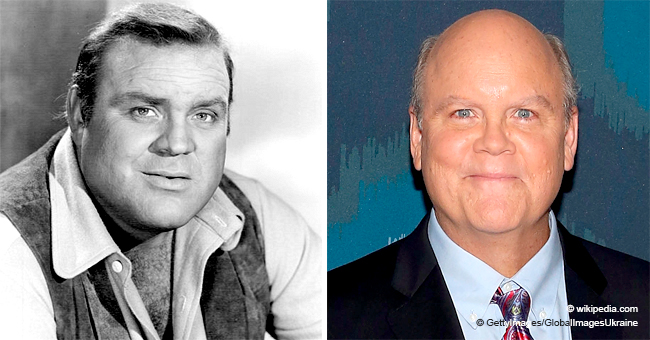 Dan Blocker of 'Bonanza' Fame Has an Actor Son That Is Virtually His Father's Clone
Dirk Blocker of "Brooklyn Nine-Nine" has a jaw-dropping resemblance to his father, Dan Blocker, of the hit show "Bonanza." Their connection goes beyond the physical.
Dan Blocker was an actor from Texas, who also served in the army during the Korean War from 1951 to 1952. He got a purple heart for the injuries he sustained during his service.
DAN BLOCKER'S CAREER
After returning from the war, he started his acting career with a role in "Three Stooges," but it was not until 1959 that he got his breakout role in the "NBC" hit series "Bonanza."
Dan starred as "Eric 'Hoss' Cartwright" the son of a wealthy family. His character was a good-natured individual, who was gullible, shy, awkward, and had compassion and love for everyone, especially children.
The character appealed to the younger generation, and his inspiration for the role came from the words of Stephen Callet, which admonishes everyone to show kindness while on earth, as they'll not return a second time.
The actor played the role for 13 seasons until his death in '72 at the age of 43, from a Pulmonary Embolism; he suffered it after gallbladder surgery.
DAN BLOCKER'S FAMILY LIFE
Dan was married to Dolphin Parker Blocker from 1952 till his death in 1972. They shared two daughters and two sons. His sons — Dirk and David Blocker — followed his steps into Hollywood.
David became a producer while Dirk pursued an acting career. The latter appeared in various TV shows. He currently portrays the role of Detective Hitchcock in "Brooklyn Nine-Nine."
DIRK BLOCKER'S CAREER
The 61-year-old actor's character provides comic relief for his co-stars and the audience, and his sense of humor is what endears him to fans of the show.
The actor has also starred in supporting roles in series like "Beverly Hills, 90210," "The X-Files," and "Walker, Texas Ranger." He also acted in the same capacity in the reboot "Bonanza: The Return."
Apart from following in his father's career, Dirk has a jaw-dropping resemblance to the late actor. The father-of-two is the replica of Dan, and seeing him is akin to seeing the late actor alive.
However, the bond between father and son goes beyond the physical. Although the actor was a teenager when Blocker passed, the time they spent together had a lasting effect on him.
Dirk credits his father's influence as the reason he joined the movie industry. The actor idolized the father-of-four so much that he did everything he could to continue from where he left off.
Despite not winning any major awards, Dirk has a wealth of experience that sets him apart. The actor is confident that had his father lived, Dan would be proud of the man he became.
Dirk has no plans to retire just yet. He has more than 70 acting credits to his name and a net-worth of about $3 million.
DIRK BLOCKER'S FAMILY LIFE
Dirk is married to Danielle Aubuchon. The couple walked down the aisle in 1990 and will be celebrating their 29th anniversary in November 2019.
Dirk and Danielle share two children, a son and a daughter. Not much is known about Dirk's private life; he uses social media primarily to promote his acting career.
The will often share photos of his loved ones on Instagram but will refrain from adding any additional information in the captions.
Please fill in your e-mail so we can share with you our top stories!