Grieving Widower Blames Landlady for His Dying Wife Having to Spend Her Last Days in Hospice
Renovation delays, which no involved party is willing to take responsibility for, caused Dianne Thomas to spend her last months alive in hospice unable to return home. The grieving widower, Nicholas Thomas is furious and feels what happened is a "disgrace."
In January 2018, Dianne Thomas got diagnosed with liver cancer, by November she was no longer capable of using the bath in their Locketts Lane rented home in Longton,  as Stoke on Trent Live reported.
Cancer-stricken wife unable to die at home due to bathroom refit delays https://t.co/9ZbybMHqnC pic.twitter.com/NFpK0GXiBj

— The Mirror (@DailyMirror) May 16, 2019
Dianne then moved into the Douglas Macmillan Hospice in November and the Stoke-on-Trent City Council then extended a $6,000 grant to the couple in December so necessary adaptations could be made to the bathroom first thing in January 2019.
But work on the bathroom didn't get started at all. Two weeks after Dianne passed on March 8, building contractors contacted Nicholas to do the job, according to the publication.
Mourning the loss of the his wife and the time he lost with her during her final months he said, "I didn't know how long she had left so I would have taken the bath out and put a shower in myself, but because we were promised that work would start at the beginning of January I didn't."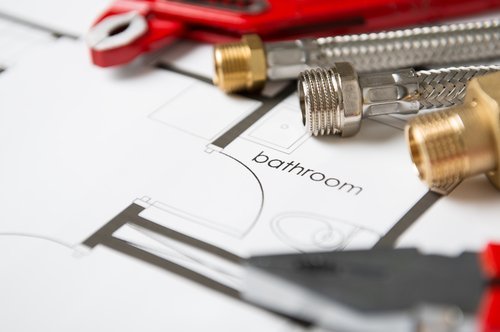 The city council blamed Nicholas' landlord for the delay, while she, in turn, accused the council. Landlady Megan Ward from Stubbrook Developments claimed that she gave written consent to the renovations within 24 hours.
"Nick told me about the adaptations he needed because of how unwell Dianne was before Christmas. He asked for permission, and I obviously said 'yes' straight away," Megan said.
While she gave verbal consent right away, she still needed to sign the paperwork associated with it before work would commence.  
During a phone call with a council lady on January 31, she told Megan she would send the paperwork the next day, but Megan didn't receive anything until February 19.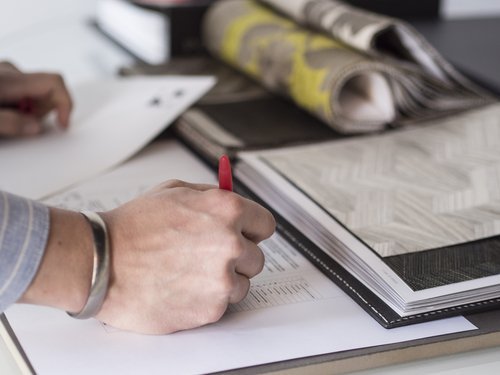 Once she had the paperwork underhand, Megan signed it personally and sent it back the following day.
"I can't understand why the council is saying it didn't receive written consent when two weeks after Mrs. Thomas passed away; builders were trying to contact Nick to do the work. I think they're trying to pass the buck onto us. The stress it's causing Nick is disgusting, it's terrible," she added.
According to a council spokesman that they didn't receive written consent and said, "We had a surveyor visit the property and tendered for a contractor to do the work. We contacted the landlord for their consent on a number of occasions, but this was only given verbally. To do the works, it required a signed consent certificate."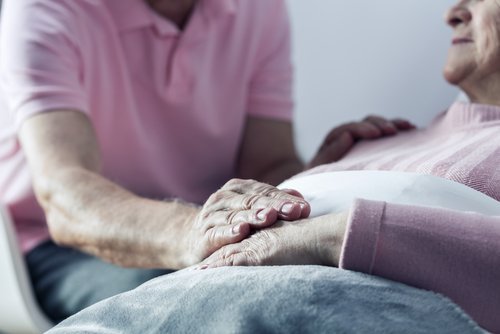 Nicholas is devastated and said that drawings were carried out for work, and although Dougie Mac Hospice took great care of her, she was excited to return home.
"Every day Dianne would ask if I had any news and she was getting so upset. I was losing quality time with my wife. It was a joke and an absolute disgrace. I don't want this to happen to anybody else," Nicholas added.
While many people think of hospice like the one Dianne went to as a place where people go to die, industry figures show that almost have of patients receive care at home.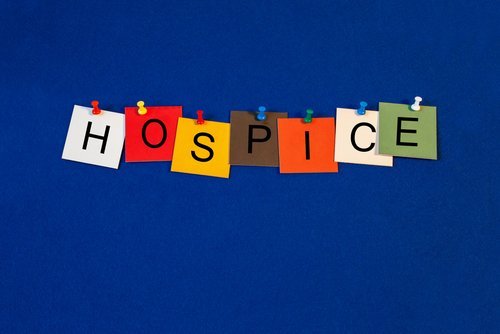 The service is available through Medicare to patients expected to die within six months and is focused on providing holistic care and comfort during the final days.
Hospice served about 1.4 million Medicare patients in 2015 in the US and have become a booming industry, according to government figures.
The nation's 4,000-plus hospice agencies receive about $16 billion yearly in federal Medicare dollars to send social workers, aides, and nurses to patients at their homes.
While Medicare covers most of the costs involved in hospice care, others are covered by the US Department of Veterans Affairs, Medicaid, or private insurance.
Last year the efforts of a hospice nurse at the Austinburg Nursing & Rehab Center in Austinburg, Ohio, went viral when he sang a hymn to one of the patients to cheer her up.