How 'Wonder Woman' Lynda Carter and Nine Other 70's Stars Changed since Their Popularity Peaked
Where are some of the biggest stars of the 70s? What have they been up to in the decades that have passed since then? Let's take a quick look at these 10 celebrated performers and what are they doing nowadays.
It's been 40 years since the 70s came to an end. It was certainly one of the most prolific and original decades for American cinema, when Hollywood was reacting to the convulsion of the world and the aesthetic and technical innovations available.
It is not surprising that the 70s created some of Hollywood's most talented and remembered stars, many of which are still active to this day, although they have naturally changed quite a bit.
ROBERT REDFORD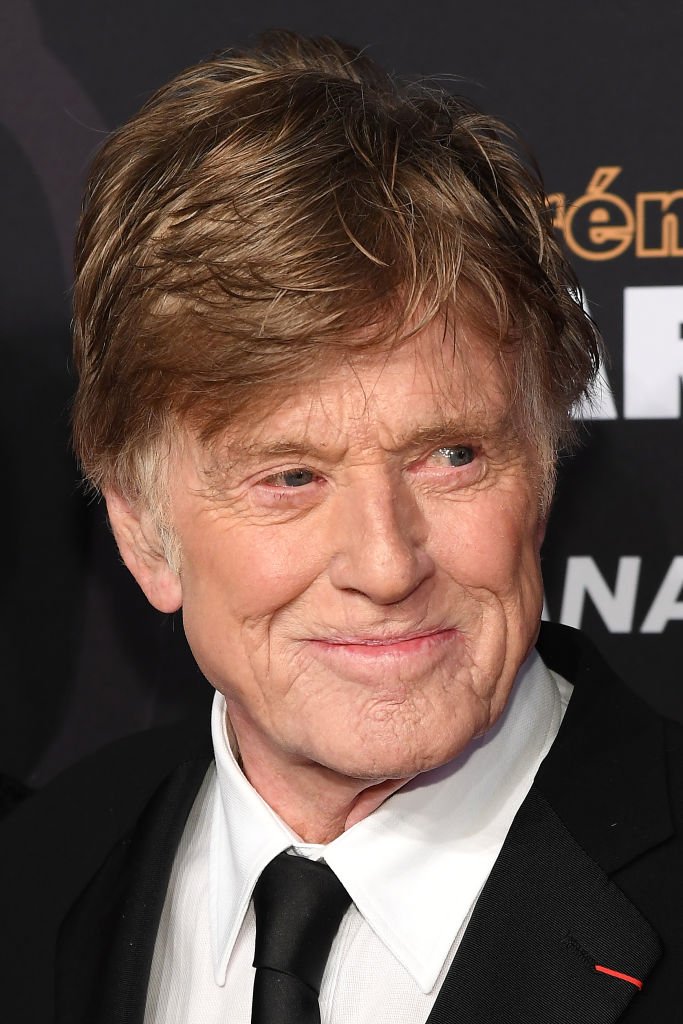 The 82-year-old actor and director entered into the '70s with the best impulse following his career-defining role in "Butch Cassidy and the Sundance Kid" in 1969.
Redford secured his place in film history and pop culture all through the decade with his appearances in hits like "The Great Gatsby," "The Great Waldo Pepper," "Three Days of the Condor," and "All the President's Men."
In 1980 Redford became a film director, and he went on to release 10 feature films, the last one premiering in 2014. The actor's name also became associated with the Sundance Film Festival, named after his seminal character in 1991.
The younger generation will recognize Redford for his recurring role in the "Avengers" franchise. He reprised his role of Alexander Pierce in 2019's "Avengers: Endgame."
ANJELICA HUSTON
Anjelica Huston hopes she didn't 'hurt anyone's feelings' after dissing top celebs https://t.co/LODSL0AKMz pic.twitter.com/zoHVL0esSt

— Page Six (@PageSix) May 12, 2019
Always linked to powerful men of the film industry such as her father, director John Huston, and her partner during 17 years, actor Jack Nicholson, 67-year-old Anjelica Houston made herself a name as an actress during the '80s.
During most of the 70's she worked as a model and started to get more important roles on the big screen. In 1981 she drew critical attention with her role on "The Postman Always Rings Twice," besides Nicholson.
She will always be remembered for her portrayal of Morticia Addams in the '90s, a decade on which she also turned to directing.
Huston recently appeared in the last installment of the "John Wick" franchise "John Wick: Chapter 3 – Parabellum," alongside Keanu Reeves and Halle Berry, to be released on May 31, 2019.
MICHAEL DOUGLAS
74-year-old Michael Douglas became known as an actor during the 70s for his work on the TV series "Streets of San Francisco," and by 1979 he landed his first significant role on film in "The China Syndrome."
Douglas starred in a series of hit films during the 80s, most notoriously "Romancing the Stone," "Fatal Attraction," and "Wall Street."
To this day he has more than 60 acting credits, and he can be seen on "Avengers: Endgame" playing Dr. Hank Pym.
GOLDIE HAWN
The 73-year-old rose to fame in the late 60s TV comedy series "Good Morning, World." She earned her first Academy Award in 1969 in the category of Best Supportive Actress for her role on "Cactus Flower."
This gave a great boost to her career, and during the 70s she cemented her reputation as both a comedic and dramatic performer with appearances in "There is a Girl in my Soup," "Butterflies are Free," and "The Sugarland Express."
Hawn was very popular during the 90s, starring in hits like "The First Wives Club," and "Death Becomes Her."
By the 2000s, her career started to slow down, but she had a remarkable role as a voice actress in Disney's acclaimed animated TV series "Phineas and Ferb," portraying the lead characters' mother Peggy McGee in 2013.
AL PACINO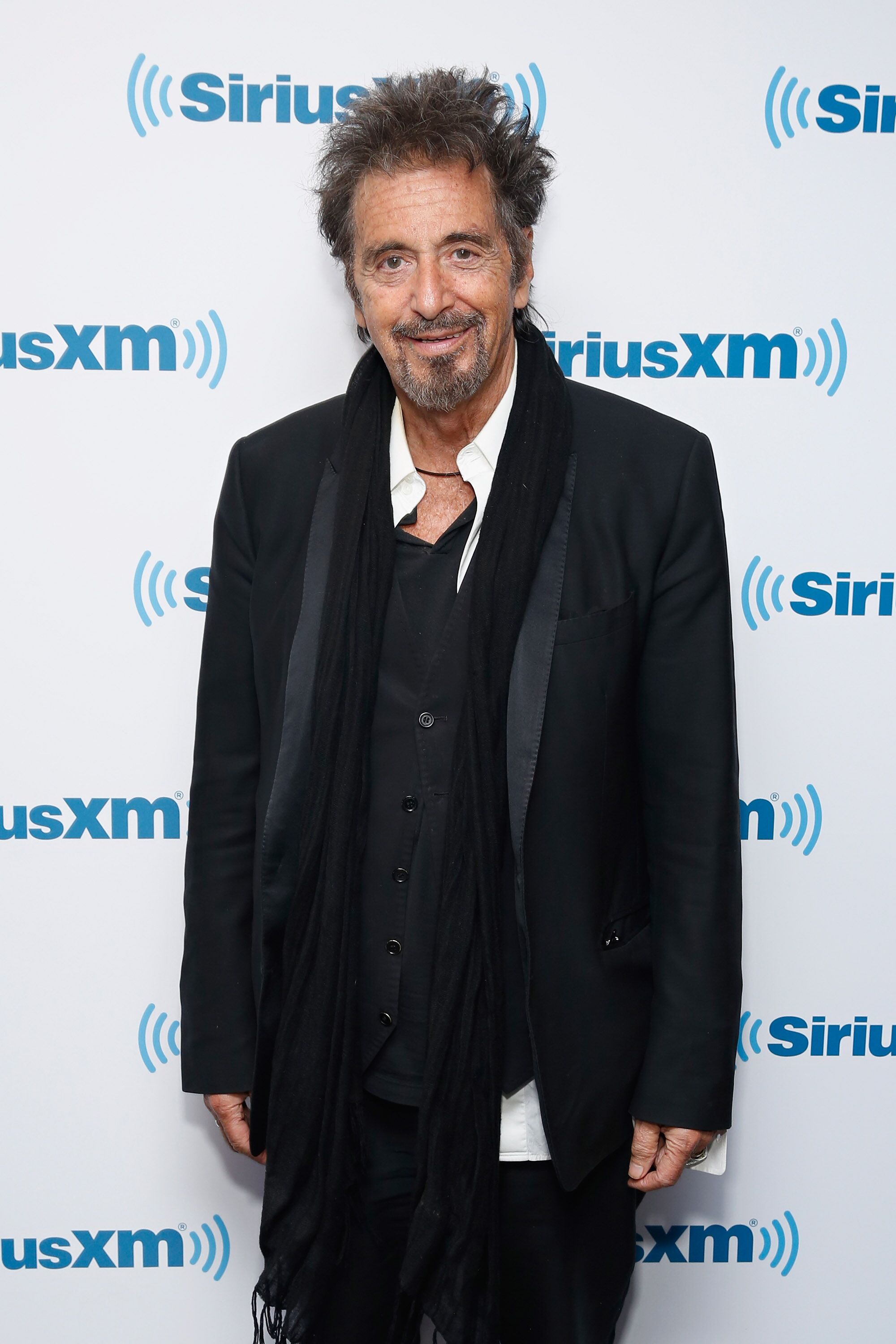 At 79 years old, Pacino is widely recognized as one of Hollywood's greatest character actors of all times. He became the favorite of critics and the audience at once with his impressive breakthrough role as Michael in "The Godfather" (1972).
He reprised his most famous role in "The Godfather: Part II" in 1974, and also appeared in the classics "Serpico" (1973) and "Dog Day's Afternoon" (1975).
One of his most recent significant films was "Misconduct" in 2016, on which he plays one of the typical Pacino characters, lawyer Charles Abrams.
The movie had a limited release and not the best critics, but it is a good opportunity to watch Pacino opposing the incredible Anthony Hopkins.
LYNDA CARTER
With a career spanning more than 40 years, 67-year-old Lynda Carter's name and looks are immediately associated with the "Wonder Woman," the iconic comic book character she brought to life on TV from 1975 to 1979.
From then on, Carter starred in several TV movies all the way to the 2000s. She also did some voice acting, and from 2016 to 2018 she had a recurring role in the TV series "Supergirl," a nod to her superheroine origins.
CLINT EASTWOOD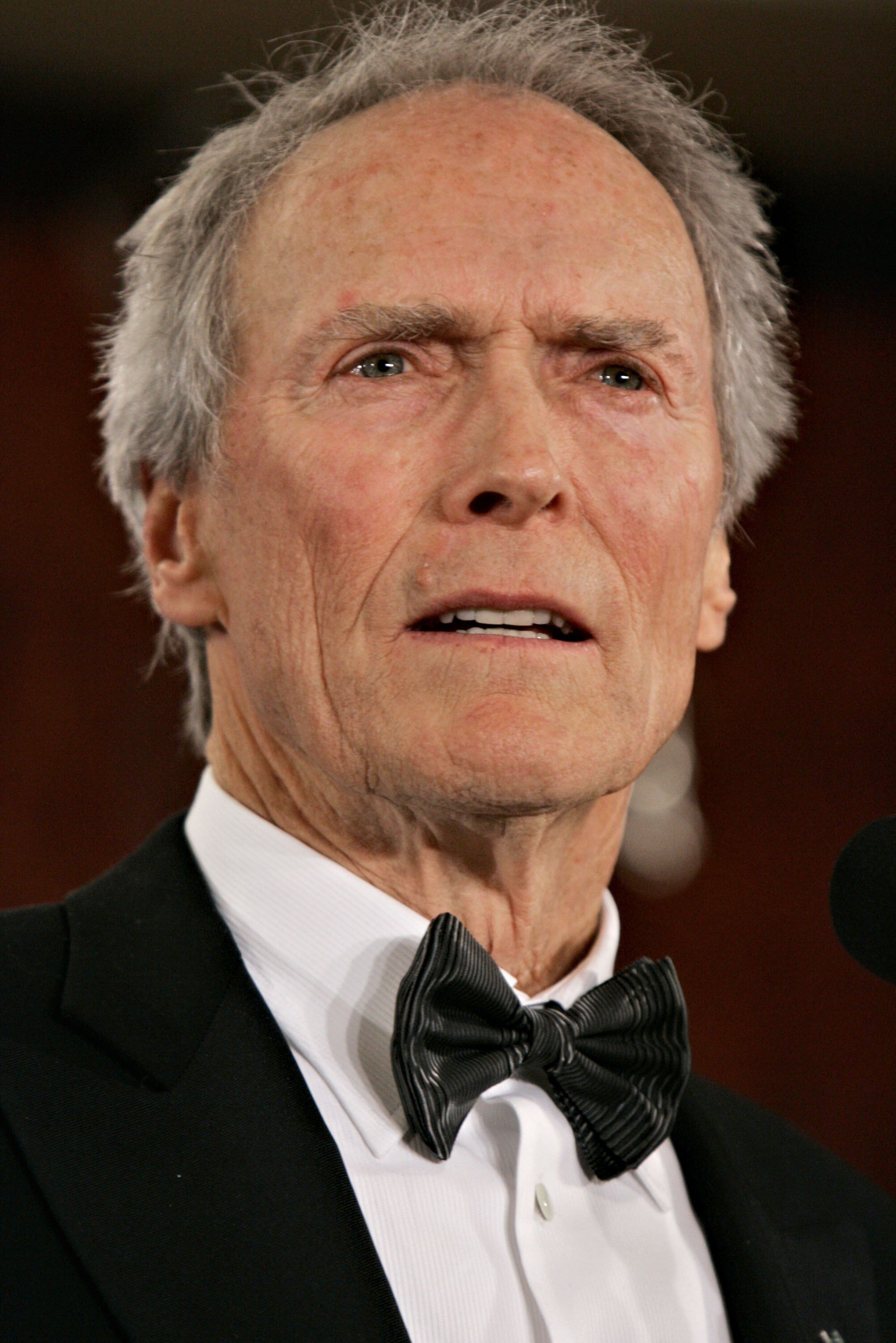 Aged 88, actor, director, and musician Clint Eastwood is the oldest on this list. In the 70s Eastwood was already a familiar face in Hollywood, with a career that started in the 50s and with the reputation of a tough guy.
Eastwood became the stereotype of the troubled anti-hero gunman of the Wild West mostly thanks to his work on Sergio Leone's "A Fistful of Dollars," a perfect example of the Spaghetti Western film genre.
Eastwood is also a very successful and prolific film director, winning his first Best Picture Academy Award for "Unforgiven" in 1993. In 2005 he won the Best Motion Picture of the Year for "Million Dollar Baby."
He has remained very active up to the present, with his last film as both actor and director released in 2018.
DIANE KEATON
Just like Pacino, Diane Keaton's acting career really took off with her role as Kay Adams-Corleone in the "Godfather" trilogy. But she later became associated with the work of director Woody Allen, appearing in several of his films.
Keaton portrayed one of Allen's most famous characters, Annie Hall, on the 1977 film of the same name, which granted Allen his first Academy Award as both Best Director and Best Screenplay.
Keaton remains active to this day, and she is a remarkable comedic actress that has appeared in many romantic comedies, many of them focused on middle-aged/ mature characters.
Not only she is currently voicing an upcoming animated TV series and just starred in the upcoming "Poms," but she has recently been named the best-dressed woman on Instagram at age 73.
ROBERT DE NIRO
Why does Robert De Niro love New York? He says the city lets you choose your own path. De Niro is one of the founders of the #tribecafilmfestival, which is happening until May 5. 🎥 : Delia Barth pic.twitter.com/VdIFSjWz6p

— Time Out New York (@TimeOutNewYork) May 3, 2019
75-year-old Robert De Niro's impressively prolific acting career (he has more than 110 acting credits) spanning more than 50 years, was at its peak in the 70s when the actor won his first Academy Award for starring in "The Godfather: Part II" (1974.)
During that decade, he starred in classic films like "Mean Streets" and "Taxi Driver" – both directed by Martin Scorsese, and he stepped into the 80s with "Raging Bull," playing troubled boxer Jake La Motta to great acclaim.
De Niro is widely recognized as one of the greatest character actors of his generation, and he also has proven to be a skilled comedic actor who is not afraid of making fun of himself. In 2016 he starred in "The Comedian."
JACK NICHOLSON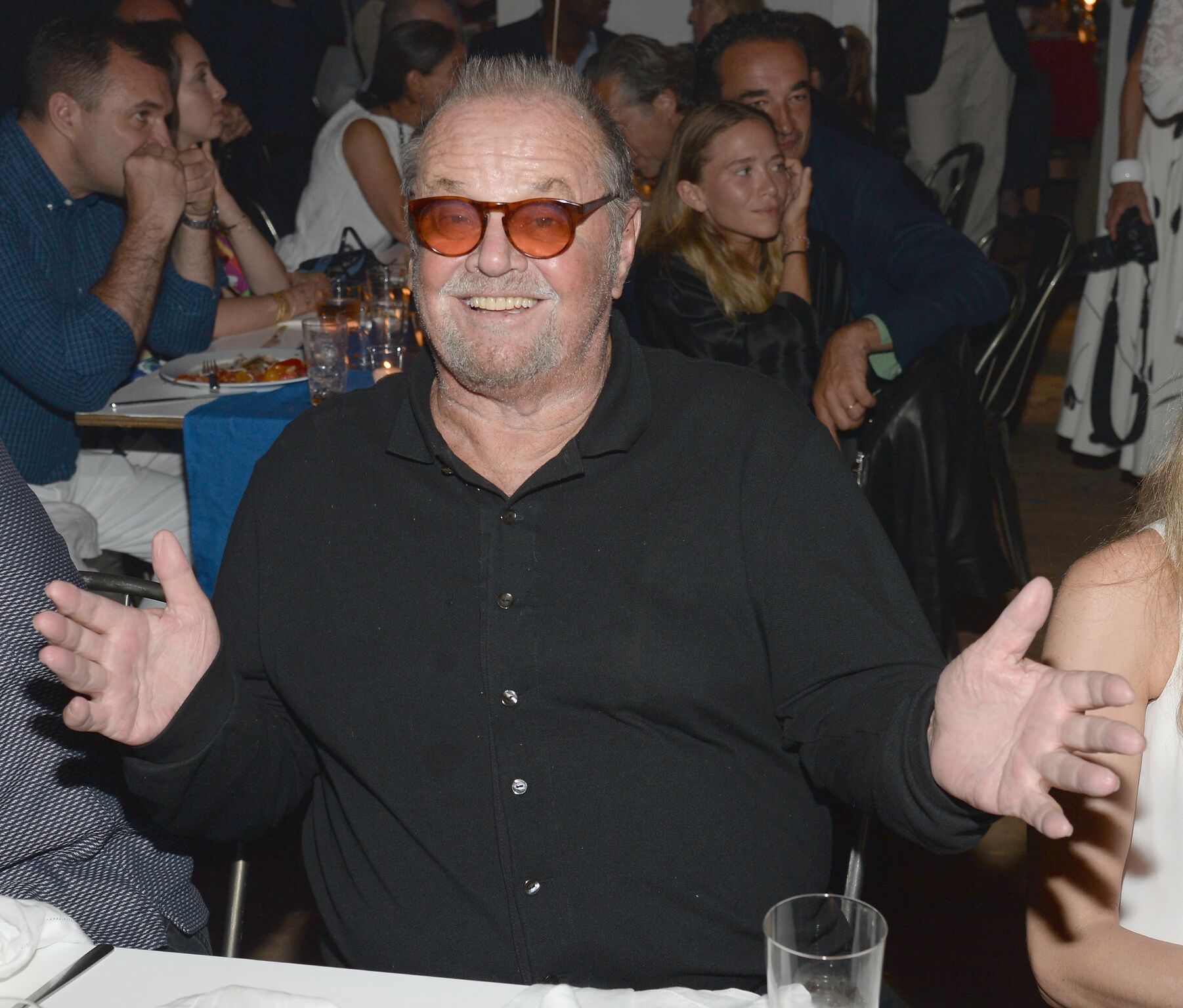 82-year-old Jack Nicholson starred in some of his most memorable films during the 70s, when he collaborated with great directors like Roman Polanski, Michelangelo Antonioni, Milos Forman, and Stanley Kubrick.
Like other great American actors of his generation, Nicholson eventually worked in comedic films as he aged, and he proved to be very good at it, especially after 1987's "The Witches of Eastwick."
Nicholson also made history in the superhero film genre in 1989, when he played one of the evilest and iconic villains, The Joker. The last time that Nicholson appeared on a film was in 2010's "How Do You Know."