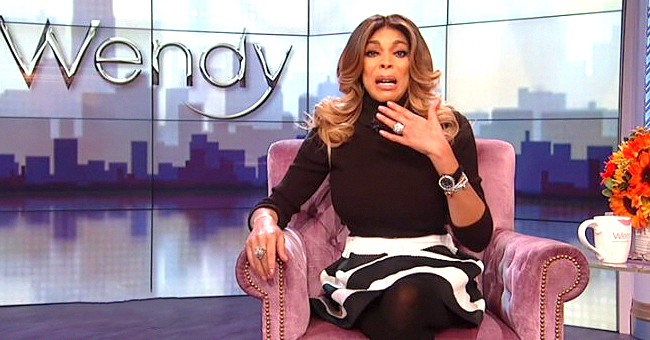 Wendy Williams Sheds Tears of Joy After Fun Night out with Blac Chyna (Video)

After trying to make amends with her husband, Wendy Williams finally decided to file for divorce. Feeling all the pressure that it's been bringing her, she decided to go out with her girlfriends for a night.
During one of her episodes of "The Wendy Williams Show," the host shared about the recent outing she had with Angela Renee White, known as Blac Chyna, and her 19-year-old son, Kevin Hunter Jr.
Williams became emotional as she spoke about it, saying:
"You all know that I have got a brand new life right now."
Feeling Alive Again
Wendy Williams has been having a rough time due to her recent illness and her divorce, that it's been hard for her to enjoy life. However, thanks to Blac Chyna's guesting on her show, she was able to let loose a little bit and feel alive again.
Their outing happened after the May 15 taping of her show, where Chyna was her guest.
"My son looked at me as if to say, 'Look at mom. She is having fun.' I looked at him and thought, 'Look at my son over there. He is looking at me having fun."'
Williams' voice started to crack as she continued, saying: "I am just saying. I am just saying. I am not complaining. Really I am not. I am just saying that it was nice."
Williams' Divorce
After 21 years of being together, Wendy Williams and Kevin Hunter have decided to file for divorce. This comes after years of speculation that he was cheating on her, and that his mistress was pregnant.
In a lengthy statement, Kevin expressed his remorse while proclaiming his love for his ex-wife.
I am not proud of my recent actions and take full accountability and apologize to my wife, my family, and her amazing fans. I am going through a time of self-reflection and am trying to right some wrongs."
Wendy and Kevin are now in the process of finding their own selves once again, after being married for more than two decades.
Please fill in your e-mail so we can share with you our top stories!