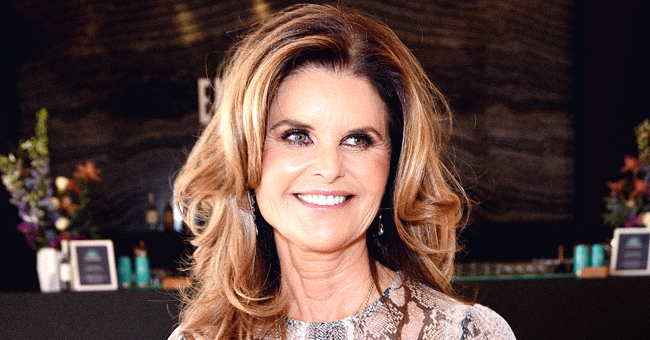 Getty Images
Maria Shriver Meets Hoda Kotb's Baby Daughter for the First Time (Photo)
With a huge smile appears Maria Shriver 61, in the photo, she shared on her Instagram account after she met the daughter of her dear friend Hoda Kotb. "What did my day?, This!" she wrote in her post.
"Time with my girlfriend @hodakotb and her loved ones," Shriver continued in the publication. "Blessed life! Blessed friendship! #love #family #blessed." She was celebrating Hoda's joy, who after her fight against breast cancer ten years ago can't get pregnant.
Shriver also shared a photograph where she is seen tenderly contemplating the baby. Hoda published in her account that Maria "hypnotized" the baby and that she is a "baby whisperer" because the newborn was very quiet while the NBC presenter holds her in her arms.
"The baby whisperer! @mariashriver came over and made our day." It was the legend that Kobt wrote along with the photo where we can see Shriver with the newborn in her lap, something that also happened in 2017 after Maria met Haley Joy when they both stayed hypnotized contemplating quietly the first time they saw each other.
Kobt shared on Instagram this Thursday a new photo of Haley Joy in the arms of Shriver, 61, feeding her with a bottle. "The baby whisperer, also known as @mariashriver, came and Haley was glad MESMERIZED! I love you xo @todayshow ", placed at the foot of the image.
Shriver is another of the workmates from the Today television show that approached Hoda's house to meet the new member of the family, little Hope Catherine. However, her older sister Haley Joy, adopted by Hoda two years ago, is the happiest.
Hoda traveled with a friend to pick up the little baby, leaving her boyfriend of more than three years and fellow financial Joel Shiffman, 53 years old, at home to protect the confidentiality of the entire process. Hoda adopted Haley Joy five weeks ago after she was born on February 14.
Since arriving in New York, Hoda Kobt has received countless affection from the Today's family and almost all the members of the team have gone to her residence to meet the newborn and wish happiness to the growing family.
Please fill in your e-mail so we can share with you our top stories!