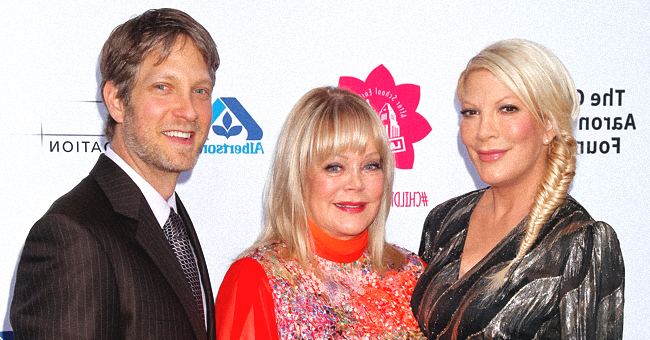 Source: Getty Images.
Tori Spelling's Brother Randy Quit Acting to Become a Life and Business Coach
Randy Spelling, son of the famed late Hollywood producer Aaron Spelling, found his purpose in life after fame left him with a "void."
The former actor's career came to a halt when Randy realized he needed more from life than money or success could give him.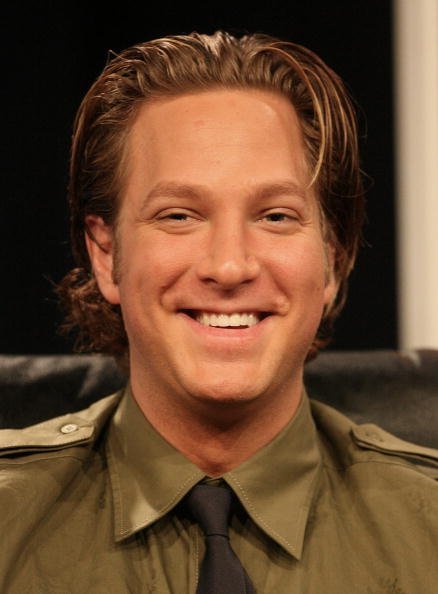 Randy Spelling for the A&E Network listens to a question during the 2007 Winter TCA Press Tour at the Ritz Carlton Hotel on January 9, 2007. in Pasadena, California. | Source: Getty Images.
"I was unaware of how to fill this void. I wanted to be fulfilled, not live by the expectations of others. Society's definitions of success and happiness were fine, except they didn't leave me feeling successful or happy," Randy wrote on his website.
The 40-year-old starred in his first role as Dexter in the movie "Held for Ransom" in 2000. Randy notably played Flipper Gage in the teen drama "Malibu Shores" in 1995 and later as Sean Richards in Sunset Beach. His last appearance in 2007's reality series, "Sons of Hollywood" marked the end of his acting era whereafter he transformed himself into a life coach.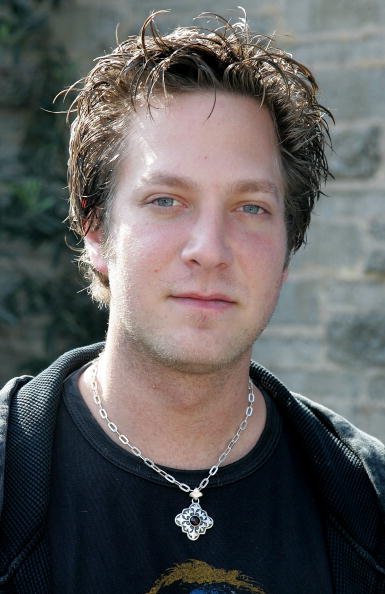 Actor Randy Spelling attends A&E Television Networks' upfront presentation at the Geffen Playhouse on May 5, 2006, in Westwood, California. | Source: Getty Images.
"I've been working with people for over a decade, helping them live better lives, reach new levels of success and find lasting happiness," the Los Angeles native said.
Aaron Spelling's death and "some near-death experiences" of his own sent Randy on a quest to find himself. He wanted to understand what it took to experience true happiness and how to lead a fulfilled and connected life.
"I landed in the last place I never thought to look – within! And this revolutionized my life," Randy added.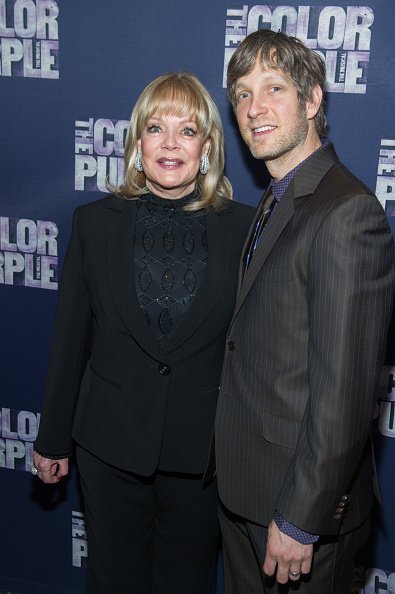 Candy Spelling and Randy Spelling attend the "The Color Purple" Broadway Opening Night After Party at Copacabana on December 10, 2015, in New York City. | Source: Getty Images.
Now Randy focuses his attention on doing the same for others with his life coaching business as he elaborated, "I began speaking and working with hundreds of people, helping them achieve far more than they ever dreamed possible! And now, I'm here to share these simple strategies to achieve a lifetime of Happiness with YOU!"
Life growing up in "Spelling Manor" is worlds apart from the life Randy leads now. The massive home boasts with 123 rooms, 27 bathrooms, an ice rink, and a bowling alley while iconic figures like Sophia Loren and Burt Reynolds used to stop by to hang out with the family casually.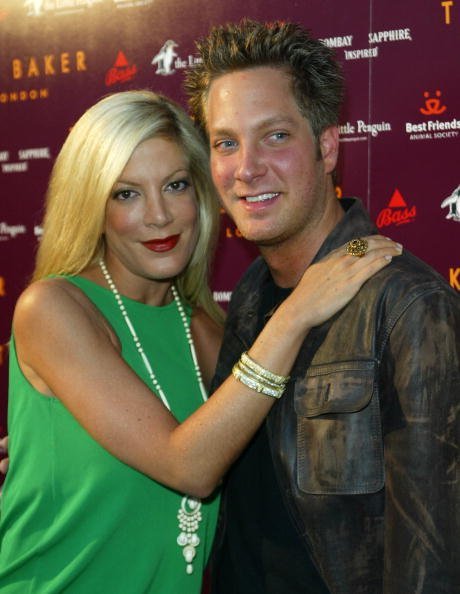 Tori Spelling and Randy Spelling arrive at the Ted Baker Los Angeles store opening on June 16, 2005, in Los Angeles, California. | Source: Getty Images.
"My life is really different from how I grew up. It's definitely quieter and more simple," he told "Oprah: Where Are They Now?" in 2017. "I am a husband; I'm a father of two amazing girls. We do a lot of cooking. I mean, 90 percent of the food that we eat is all home-cooked."
After Aaron Spelling passed away in 2006, both Randy and his sister Tori received small inheritance sums of under $1 million each.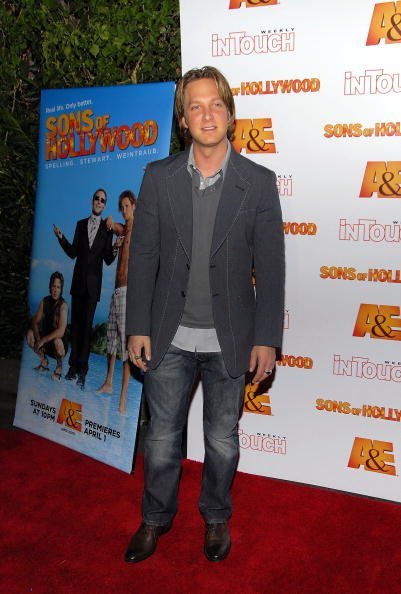 Randy Spelling arrives at the cable premiere for A&E's "Sons of Hollywood" at Les Deux nightclub on March 29, 2007, in Los Angeles, California. | Source: Getty Images.
In comparison to Aaron's reported worth of half a billion dollars, the amount seemed minuscule but none the less something Randy expressed gratitude towards as he added, "[But] things happen the way they need to, and my life right now might look very different if I had $10 million sitting in the bank. So, I had to get my wings burned a little bit and fall to learn how to just live rather normally."
While Randy lives in Portland, Oregon, and Tori in Beverly Hills, California with her family, he said they do make time to catch up where they can.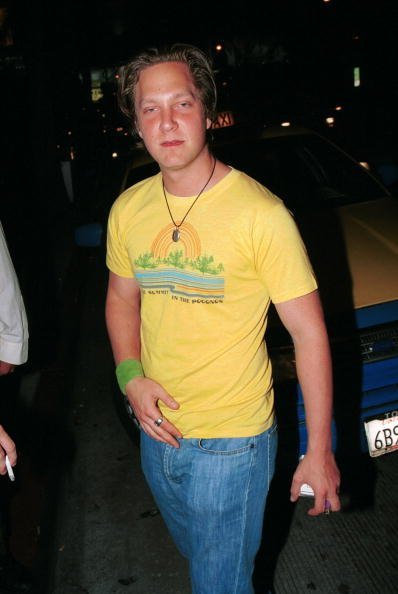 Randy Spelling poses outside The Standard Hotel on August 2, 2002, in West Hollywood, California. | Source: Getty Images.
She has a lot of stuff going on, and she's managing four children and a career and a husband," Randy said. "So, we stay in touch how we can, what works for us."
One of the things keeping Tori busy at the moment is the Beverly Hills: 90210 reboot. Tori starred as Donna Martin in the original teen drama and recently answered questions regarding the "BH90210" cast and the storyline for the show's revival.
Please fill in your e-mail so we can share with you our top stories!