Little Prince Louis Looks Just like Big Brother Prince George in Photos
On Sunday, Kensington Palace released new images of Prince William and Duchess Kate's three children as they played at the Chelsea Flower Show garden. The youngest sibling was photographed and a rare video of him was also shared.
When comparing Prince George, 5, Princess Charlotte, 4, and Prince Louis, 1, to each other, it became clear who the youngest son resembled. Side-by-side images of George and Louis revealed how alike the pair looked.
In the images, the toddler wore red-and-white striped shorts. The same shorts were actually worn by George in 2014; at the time he'd accompanied them with a red sweater.
The little boy was on an Australian Royal tour with his parents when the photos were taken. Reports stated that the shorts were sold out within 24 hours after George's Australian visit.
However, not only the boys got to wear the pants. Little Charlotte also wore them or a very similar pair in 2016.
Little Louis was photographed over the weekend playing at the RHS Back to Nature Garden with his older siblings. Duchess Kate helped design the garden alongside award-winning landscape architects Andrée Davies and Adam White of Davies White Landscape Architects.
In the garden, the older children played barefoot and took turns jumping onto the rope swing. They also played across the rocks of the waterfall.
At one point, William was pictured William pushing Louis on the swing and watching over him as he walked along a path holding a stick. A video posted by Kensington Palace on Instagram, allowed fans to see Louis walking all on his own.
The toddler notices the camera and even comes nearer for an adorable close-up. In the same clip, Kate emphasized the importance of children playing outdoors.
She expressed her hopes that the garden would be used as a place for "families, kids and communities to get outside, enjoy nature and the outdoors and spend quality time together." Kate also shared: "I really feel that nature and being interactive outdoors has huge benefits on our physical and mental well-being, particularly for young kiddies."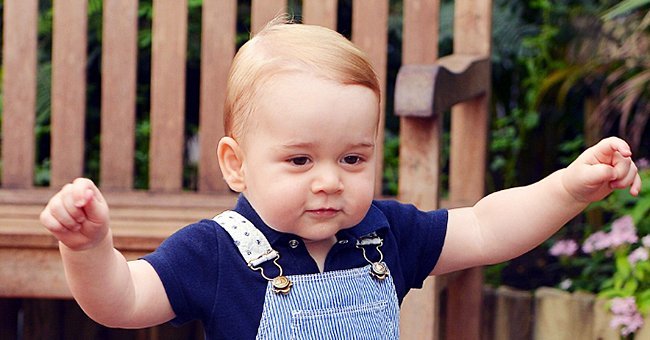 When Louis turned one on April 23, Kensington Palace released a series of new portraits of the rarely photographed toddler. The images were taken by his mother.