This Little Cutie Would Change the Face of the Royal Family by Her 20th Birthday
All eyes were on Princess Diana after she got engaged to Prince Charles at age 20, but her childhood was already an exciting story to begin with.
The people's princess, Diana, had a tragic ending to her life, after being killed in a car accident in Paris when she was 36. Up to this day, people like to look back at the life of the famous princess, beginning with her marriage to Prince Charles, but there is more to her life than what happened beyond her married years.
20 years after her death, we look back on Princess Diana's life and legacy at https://t.co/vqTBfK6P1r #Diana20 pic.twitter.com/3a4pOL3r6e

— CNN (@CNN) August 31, 2017
HER FAMILY AND THE ROYALS
Princess Diana, born on July 1, 1961, as Diana Frances Spencer, was the youngest daughter of John Spencer, Viscount Althorp, and Frances Spencer, Viscountess Althorp. She had two elder sisters, Jane and Sarah, and a younger brother, Charles.
She grew up close to the British royal family, having her father work as King George VI and Queen Elizabeth's equerry, and Prince Andrew and Prince Edward frequent guests at their home in Sandringham estate.
"Everyone needs to be valued. Everyone has the potential to give something back." – Princess Diana pic.twitter.com/yDHSbFZHff

— The Diana Award (@DianaAward) April 22, 2019
At age six, Diana's parents' marriage ended in divorce with her father having custody over the children after her mother took her and Charles under her roof in an apartment in London. In 1976, he remarried Raine, Countess of Dartmouth and the daughter of romantic author, Barbara Cartland.
In 1981, Charles, who was then 31, grew interested Diana, who was 19, seeing her as a possible bride.
EDUCATION  AND WORK
Diana was homeschooled until age nine, then left for boarding school at Riddlesworth Hall in Norfolk until 12, the West Health Public School in Kent until 16. She was a swimmer, diver, hockey player, and ballerina. Unfortunately, her dream of becoming a professional was crushed after she reached a height of 5"10.
An unbelievable woman who in person had such grace and kindness about her. Her legacy lives on with the @dianaaward xx #Diana20 pic.twitter.com/GnuoZeYwTE

— Kelly Hoppen CBE (@kellyhoppen) August 31, 2017
Although she did not excel in academics, Diana attended finishing school at the Institut Alpin Videmanette for a term. After which she worked as a nanny in London, then an assistant at the Young England Kindergarten in Knightsbridge.
IN LOVE WITH THE PRINCE
In 1981, Charles, who was then 31, grew interested Diana, who was 19, seeing her as a possible bride. Initially, the prince went out with Sarah, Diana's older sister, but did not pursue her after she disclosed that she was "not in love with Prince Charles."
"The greatest problem in the world today is intolerance." - Princess Diana pic.twitter.com/Py6ItLfjkg

— The Diana Award (@DianaAward) May 6, 2019
The people's princess grew fond of Charles after spending much time with him and being invited to weekends together. After six months, in 1981, Charles popped the big question and asked for Diana's hand in marriage, to which she gladly accepted.
A NOT SO HAPPY MARRIAGE
What started with a fairytale wedding ended in divorce after a series of disagreements between the royal couple. In a book by Tina Brown, "The Diana Chronicles," it was revealed that the princess did not like Charles' habit of reading and painting instead of minding her.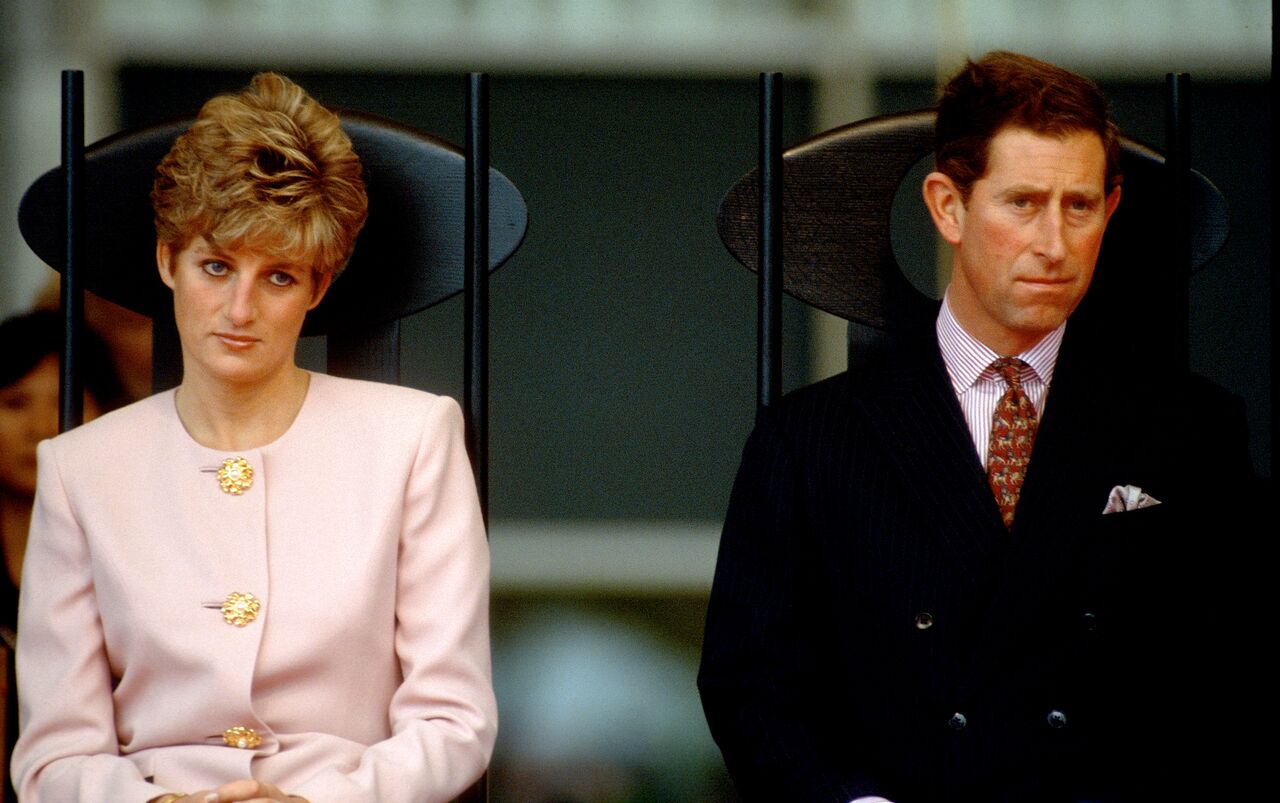 Diana preferred to have communication within their relationship, which she didn't get. A few years later, Charles had an affair with another woman -- Camilla, putting the royals' marriage at stake.