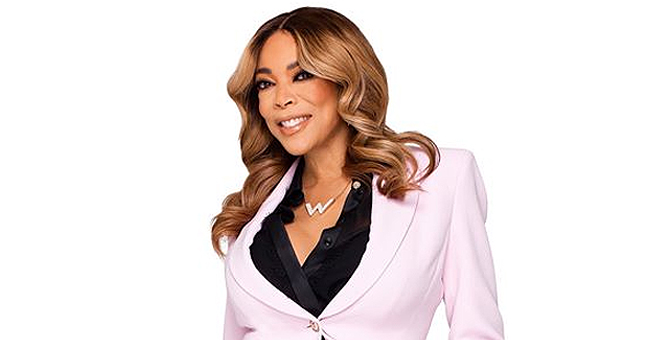 instagram.com/wendyshow
Wendy Williams Shows Her Slim Figure in Bright Red Dress Amid Divorce
"The Wendy Williams Show" host is proving that going through a divorce doesn't mean letting yourself go physically. On Monday, she posted a photo on Instagram that showed her happy and healthy.
Wendy Williams took to Instagram recently to show off her slim waist while wearing a red dress. The star, who seems to be reinventing herself, wore a white t-shirt and appeared to be in good spirits.
She captioned her image: "Up to thangs!!!" According to her post, she appeared to be at the Hudson Yards in New York.
The Hudson Yards is a new high-end mall and building complex on Manhattan's West Side. For her appearance, she was dressed by her stylist, Willie Sinclair III.
Celebrity makeup artist, Merrell Hollis, did her face and her hair was styled by Robyn Michele. Williams has been showing off her body and posting more images of herself since her divorce became public knowledge.
On Saturday night, she was pictured wearing a strapless black dress by ASOS which showed off her 1994 breast implants. She shared the image on her talk show on Monday.
On "The Wendy Williams Show," the star revealed her secret to having lifted breasts. She admitted to having the breast implants nearly 25 years ago but revealed to her audience that they didn't need maintenance.
"I am right now, a young and pretty New York City girl."
Williams shared that the implants were surgically placed under her breast muscle which meant she hasn't had to go back for a lift since. The host confessed: "I'm telling you, under-the-muscle implants since 1994!"
On April 10, Williams filed for divorce from her husband, Kevin Hunter, of nearly 22 years. At the time, rumors were spreading that Hunter had a nearly 10-year affair and fathered a child with a woman named Sharina Hudson.
As part of the divorce proceedings, Williams has since moved out of their New Jersey home. She now lives in what she calls her "bachelorette pad" in New York City with their son, Kevin Hunter Jr., 18.
During the latest episode of her show, Williams told her audience she felt "refreshed" after going on two dates over the weekend. However, going on dates didn't mean she was ready to settle down again.
The television host explained:
"I go out a lot, because I'm a good time girl, I like to have fun. I am right now, a young and pretty New York City girl. I have the ultimate bachelorette pad, high atop everything. I have a really really good view, and I'm really reclaiming my life. I don't have a boyfriend, but, I have to admit, I'm rediscovering my love for men."
After her divorce went public a source explained that the star had "actually been in really good spirits." The insider continued: "She's taking over her empire."
Adding: "She was kept out of the loop a lot. Wendy's an executive producer on the show as well, but she's the talent. Kevin was the one doing a lot of the behind-the-scenes stuff and being a go-between for her and the show."
The informant concluded: "It wasn't like people kept her in the dark on purpose, she just never asked."
Please fill in your e-mail so we can share with you our top stories!