Viral Moment of Man Proposing During Girlfriend's Graduation Got a Standing Ovation
A man who proposed during his girlfriend's graduation got a standing ovation from the crowd which left his girlfriend in tears. 
Graduation season is indeed such a special time, and in Adelphi University, it was made even more special when graduate Krycee Cheri experienced something that was about to change her entire life. 
As she walked across the stage to collect her Master's Degree in nursing, her boyfriend, Fabian, surprised her on stage and knelt down in one knee before popping the question. The shocked crowd roared in applause when it was happening, anticipating the big "yes," while the professors on stage were all smiles waiting for her response.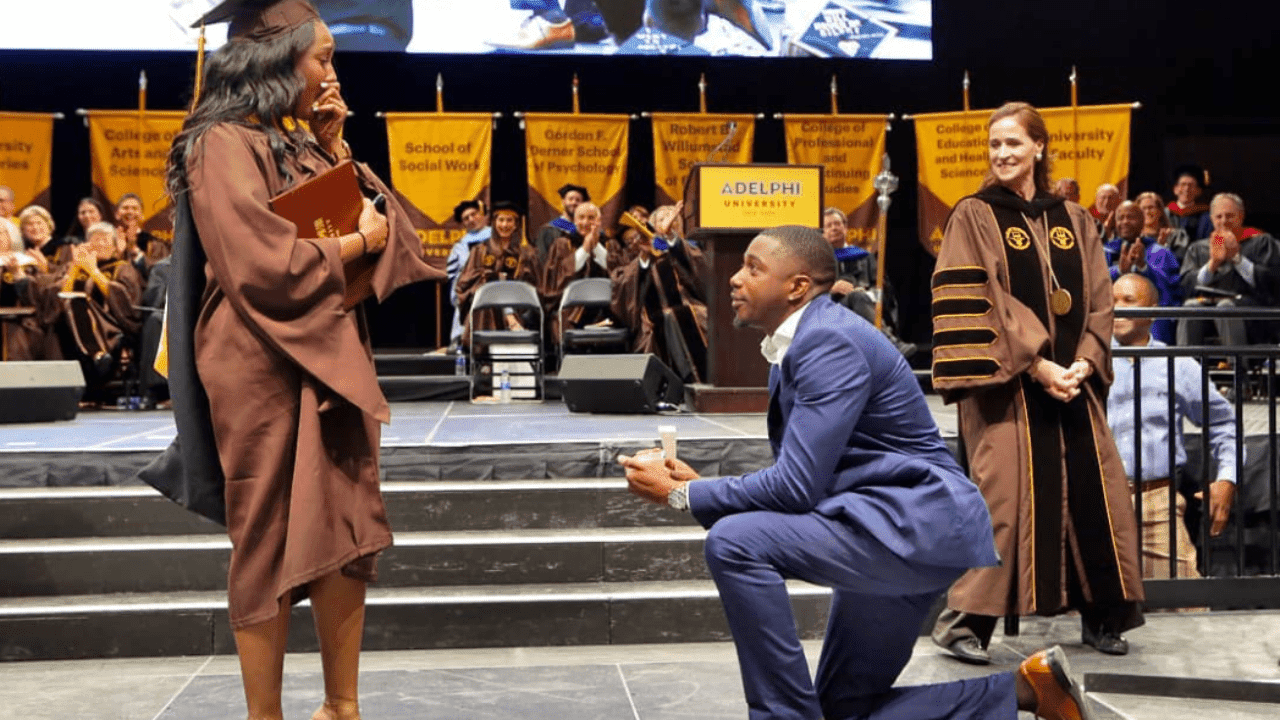 Of course, Krycee's answer was a big "yes," and in that very moment, she got herself a Master's Diploma AND a fiance all in a day. 
Overwhelming Responses
Due to the overwhelming surprises that the viral video brought upon her and her boyfriend, she decided to make her social media accounts private. However, Essence was able to get a hold of her message before it was wiped off of the public internet's server. 
"It's been an emotional roller coaster. You guys have no idea. I wasn't expecting this AT ALL and LIKE THIS!!!!!"
Surprise proposal yesterday at the graduation ceremony for Adelphi University graduate. This was so beautiful. She was so surprised. Congratulations to them both and all of the graduates. pic.twitter.com/dk7MAZDjEd

— yolanda capers (@capers_yolanda) May 20, 2019
Likewise, Fabian also decided to make his social media accounts private after a surge of messages from people across the country. For his own post, he wrote:
"Today was a day I will never forget. Today I asked the girl of my dreams to marry me. (She said yes!!) Our journey together is forever and I couldn't have asked for a better person to have been by my side. Thank you for choosing me... I love you endlessly."
Congratulations to Krycee for her degree and to the lovely couple for their engagement! The future is looking bright!