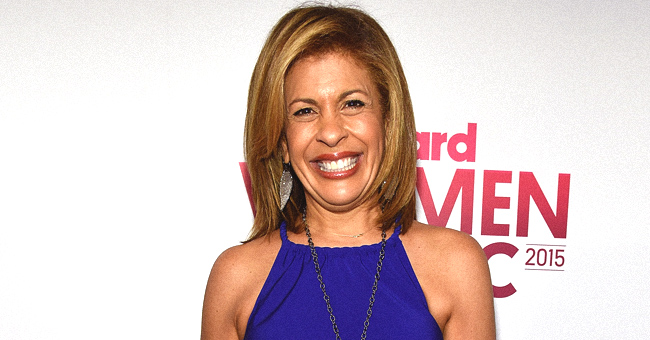 Getty Images
Hoda Kotb Enjoys the Sun with Her Adopted Daughters While on Maternity Leave (Photo)
Hoda Kotb, 54, basked under the summer sun with her newborn daughter, Hope Catherine, and two-year-old, Haley Joy, which she posted on her Instagram account.
"Today" show host, Hoda Kotb, spent part of her maternity leave on vacation away from the hustle and bustle of New York city life, and into relaxing summer fun at the beach. Kotb captured the beautiful moment while she was with her two adopted daughters overlooking beautiful scenery.
The mother-of-two shared a photo of herself carrying baby Hope on a baby carrier while looking back at the camera. Haley Joy was holding her mother's hand while giving a wave to the camera.
The anchor also posted a video of her two-year-old running on the beach to pick up a tiny ball. She captioned the post: "Summer here we come!!!"
Kotb filed for maternity leave after her second daughter joined their family since the beginning of April. She has since been the happiest and proudest mom, sharing her newborn's photos and videos on her social media account.
Among the many photos was a family photo which she shared following her adoption announcement where she revealed she and her partner, Joel Schiffman, adopted another baby girl, making Haley an older sister.
"She literally walked up to her and looked at her and goes, 'Hope,'" Kotb said about the first time the sisters met. "It was, like, one of those moments… She was literally marching around saying, 'I'm a big sister.'"
Haley was not the only one excited to meet baby Hope, but also Kotb's co-anchors on the show. Jenna Bush Hager and Savannah Guthrie immediately rushed to Kotb's home to meet the newborn after filming the show.
Hagger captured the moment and posted the photo on her Instagram, disclosing that they were not invited but visited the "adorable" baby anyway. She called it the "best day ever" on her caption.
Please fill in your e-mail so we can share with you our top stories!