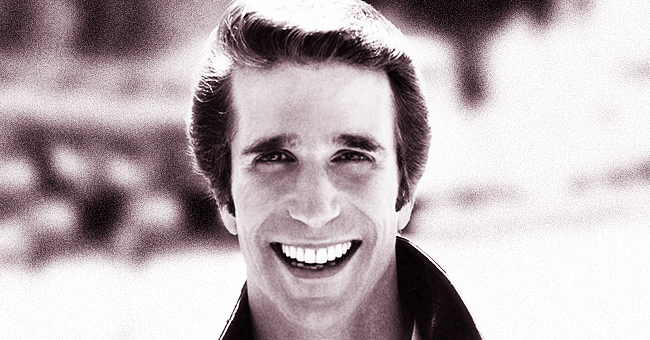 Wikimedia Commons
How Henry Winkler Managed to Stay Grounded After 'Happy Days' Success
Leading veteran actor and filmmaker Henry Winkler held nothing back as he detailed the evolvement of his successful career.
Henry Winkler plunged into fame in the early 70s after he landed the role of "Fonzie" in one of America's evergreen sitcoms, "Happy Day." He was just 27 years old at the time and went on to become one of the most sought after actors in the industry.
Winkler, who battled dyslexia at the time explained how he manages to stay grounded despite his seemingly sudden rise to fame. Winkler was quoted saying:
"There is an emotional component to being dyslexic where your self-image is damaged. That (the "Happy Day" fame) couldn't be me. And I think that helped me stay grounded."
His career has spanned across decades since his 1970s debut into the film industry. For his versatility and skillful portrayals of whatever role he lands, Winkler is the recipient of a vast variety of awards.
While speaking to "USA TODAY," the 72-year-old went to great lengths to detail the progression of his career so far. He said:
"At 27, I got the Fonz. At 72, I got Gene Cousineau. Pretty amazing!"
He is indeed one skillful actor who has managed to remain on the screen despite aging. While actresses encounter a massive blow to their acting careers when they age, their male counterparts relatively land roles.
Winkler is one actor who has proven that age is nothing but a number when it comes to having a fulfilling career. Just last year, at the age of 71, his beautiful portrayal of Gene Cousineau in HBO's "Barry" won the 2018 Primetime Emmy Award for Outstanding Supporting Actor in a Comedy Series.
The father of three is frequently employed to portray important roles in leading TV series including "Arrested Development," "Parks and Recreation," "Children's Hospital," and many others. He said:
"I'm not good at playing just the straight leading guy. (My) characters all seem a little idiosyncratic."
Amidst all of the great success he enjoys, the famous author deems staying grounded of great importance. Winkler left the interviewers awestruck when he explained that he auditioned for the role of "Gene."
He gave an astounding performance that the producer, Bill Hader, described as "phenomenal." While talking about the veteran, Hader said:
"He's such a nice, warm person that having him play such a narcissistic (jerk) is a funny idea."
Winkler has everything going for him, asides his rewarding career; he is a happy family man. He is one of the distinct few that have enjoyed a long lasting and blessed marriage. He tied the knot with Stacey in 1978, a match made in heaven.
Till date, they have maintained a peaceful union and are parents of three grown children. The actor is quite taken with his wife too and is known to occasionally talk about how it was love at first sight for him.
Please fill in your e-mail so we can share with you our top stories!