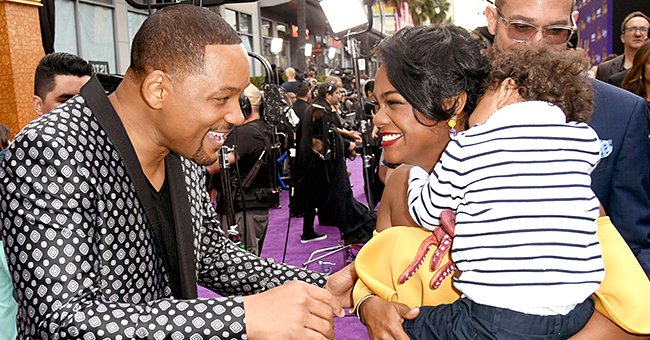 Getty images
'Fresh Prince's Will Smith, Tatyana Ali, & Alfonso Ribeiro Reunite at 'Aladdin' Premiere
"Fresh Prince of Bel-Air" stars Will Smith, Tatyana Ali, and Alfonso Ribeiro reunited at the live-action "Aladdin" premiere in Los Angeles.
Proving that years after the end of their show, Will Smith, Tatyana Ali, and Alfonso Ribeiro have kept in touch, they all reunited at the El Capitan Theatre. Tatyana and Alfonso headed to the famous theatre to support Will in his newest role in "Aladdin."
The most joyful part of his career
Will plays the genie in the live-action movie, previously voiced by Robin Williams in the 1992 animated movie. At first, the actor admits that he had a difficult time adjusting to his role because of the stellar work Robin had done in the '90s.
"What Robin Williams did with this character - he just didn't leave a lot of room to add to the genie."
However, once he's fully accepted his role, he decided to enjoy every bit of it and show off his childlike characteristics.
"So I started off fearful but then when I got with the music, it just started waking up that fun, childlike, silly part of me."
Regardless of his fear, Will was eventually able to overcome this and shared that playing the genie in "Aladdin" is the most joyful part of his career.
Criticism on Will's Genie Portrayal
Although Will says he's had a great time portraying genie, people were not very accepting of him in this role. In fact, when the official trailer came out for the movie, he was heavily criticized by social media users as he looked nothing like the original genie in the 1992 animated film.
Robin Williams' portrayal of the genie had him become every child's dream companion: he was energetic, lively, humorous, and fun. Now, some social media users don't feel the same way about Will, whom they said makes them feel "sad and nauseous." Some users even likened him to a thinner "Shrek."
Regardless of whether they think Will Smith is the most suitable actor to play the genie, though, he most definitely enjoyed playing the role and is now set to star in the highly anticipated film.
Aladdin premieres in theaters on May 24, 2019.
Please fill in your e-mail so we can share with you our top stories!