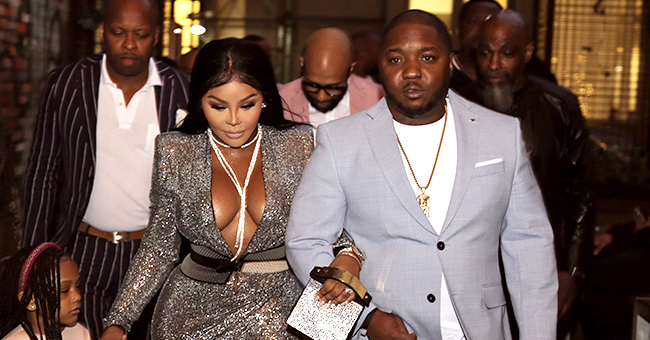 Getty Images
Lil' Kim & Lil' Cease Bury the Hatchet on Biggie's Birthday After Long-Standing Feud
After almost two decades, Lil' Kim and Lil' Cease seem to have made peace as they were finally seen together during the late Biggie's birthday celebration. The two have had a long-standing feud that people thought it would be impossible for both of them to ever be in the same room again.
Lil' Kim and Lil' Cease set aside their differences for their good friend Biggie, despite years of not being in good terms. Although Biggie passed away in the year 1997, people continue to celebrate him up until today.
In what was supposed to be Biggie's 47th birthday, Cease stood next to Kim as they both publicly made peace after fifteen years. During the heartfelt moment, the former Junior M.A.F.I.A. members let go of everything in their past and decided to start anew for their late producer.
Through the years, Cease tried to speak to Lil' Kim to no avail. Now, though, he said enough is enough and they were going to reconcile.
"Somebody schooled me and said, 'Nah, dog, if something means something to you, fight for it. Get it.' It may not happen at the time you want it to happen, but it's happening today. So for all the years you stood tall and held [expletive] down for us, I wanted to see you face-to-face, and I wanted to say it in front of a bunch of people that mean something, that's important. I apologize for things [that hurt] you or affected you or made you feel bad. I genuinely apologize. I love you from the bottom of my heart."
After Cease's speech, he and Kim embraced and all was good yet again.
Junior M.A.F.I.A.
Lil' Kim and Lil' Cease first began their music careers in the Junior M.A.F.I.A., which released a top-10 charting debut album entitled "Conspiracy." This album was executive produced by The Notorious B.I.G., who was a part of almost all songs in the project. The release introduced rapping members Lil' Kim and Lil' Cease, who decided to follow their debut album with solo albums instead.
M.A.F.I.A. did not release a song until 2005, which at that time, did not include Kim anymore. However, despite this, they were together in other features such as Biggie's "Born Again" and DJ Clue's "The Professional 2."
When "Riot Musik," M.A.F.I.A.'s 2005 album, was released, Kim was being arrested for conspiracy and perjury during the 2001 shooting in the New York City radio station HOT 97 which left a man injured. In Kim's testimony, she said that her manager, and longtime Junior M.A.F.I.A. affiliate, Damion "D-Roc" Butler, was with her.
However, knowing that an innocent life was about to be put in danger, Cease provided a court testimony that proved Kim's manager was actually not with her. A surveillance video eventually helped Cease prove the validity of his statement, which led to Kim's conviction.
This incident started the bad blood between the two rappers, as Lil' Kim was angry at Cease for what he did to her.
Reconciling with Cease
Eventually, Kim served her prison sentence from 2005 to 2006. Even after her release, she planned not to speak to her ex-groupmate despite him trying to reach out to her.
However, Kim could not hide from Cease any longer, as they ended up commemorating Biggie's life together in his birthday celebration. In fact, the former Junior M.A.F.I.A. member made sure not to waste this chance for him to see Kim again, and said all that he needed to say to her.
Now that all is well between the two of them, people are wondering whether or not they will be releasing music together yet again for old time's sake.
Please fill in your e-mail so we can share with you our top stories!