Pamela Anderson Showers Her Son Brandon Lee with Kisses during a Rare Mother-Son Appearance in Cannes
On Thursday evening, Pamela Anderson was spotted attending the 26th annual Cannes amfAR Gala. In a rare occurrence, the model and actress appeared with her son.
For the Cannes amfAR Gala benefit, Pamela Anderson, 51, drew quite some attention with her modest outfit. However, what people noticed the most was that she was accompanied by someone she's rarely seen with. 
The actress attended the function with her son Brandon Lee, 22. The pair took to the red carpet to pose for some pictures for the press with Anderson showering her son with kisses at the Hotel du Cap-Eden-Roc.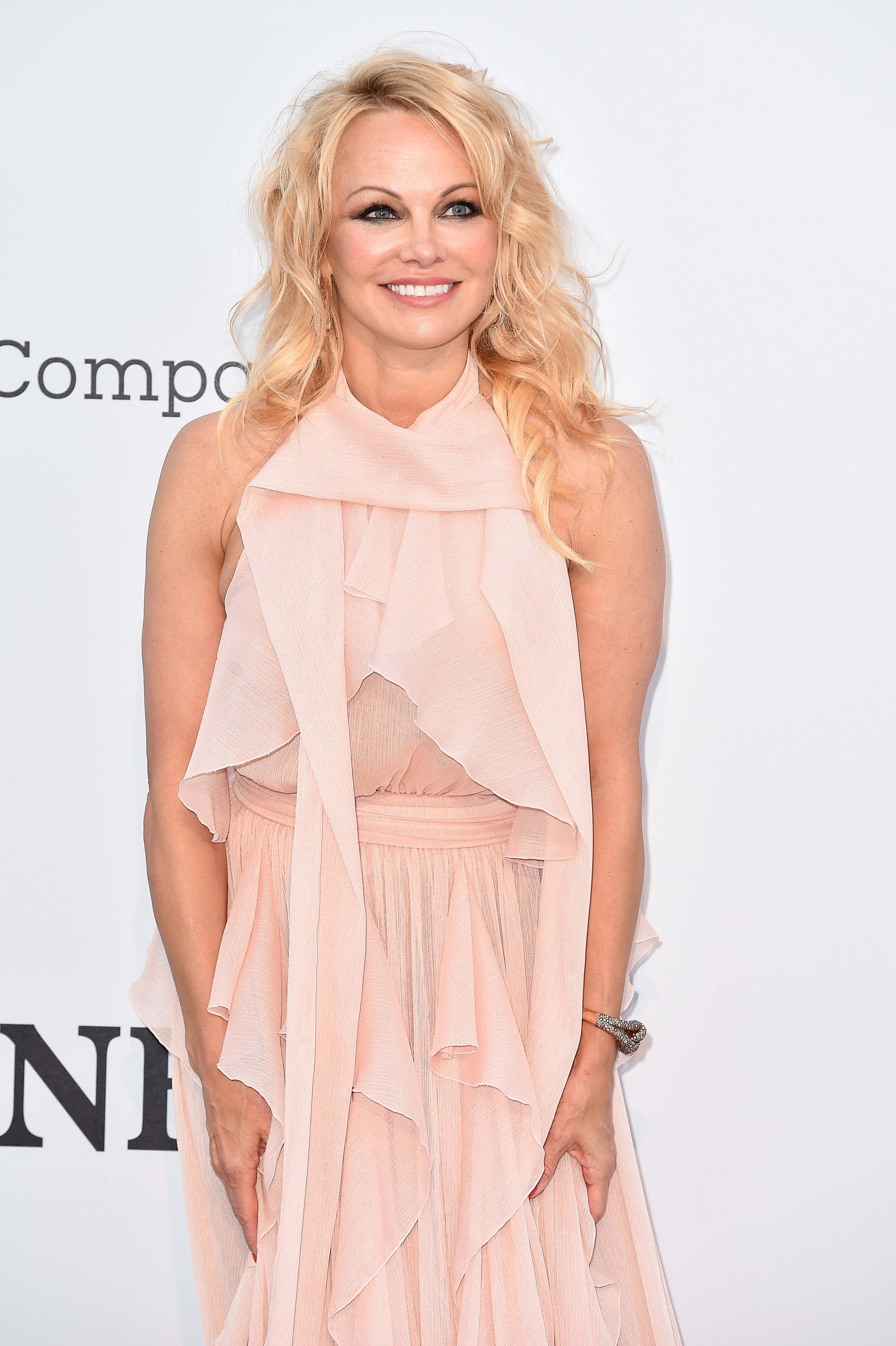 At the event, Anderson stunned with a beautiful light pink ruffle chiffon gown which she matched with her nail polish. The dress was a halterneck, sleeveless, and covered her feet as it reached the floor.
Lee was handsome eye-candy next to his mother in a white suit and shirt. He completed his simple look by wearing white high top Converse sneakers and purple sunglasses.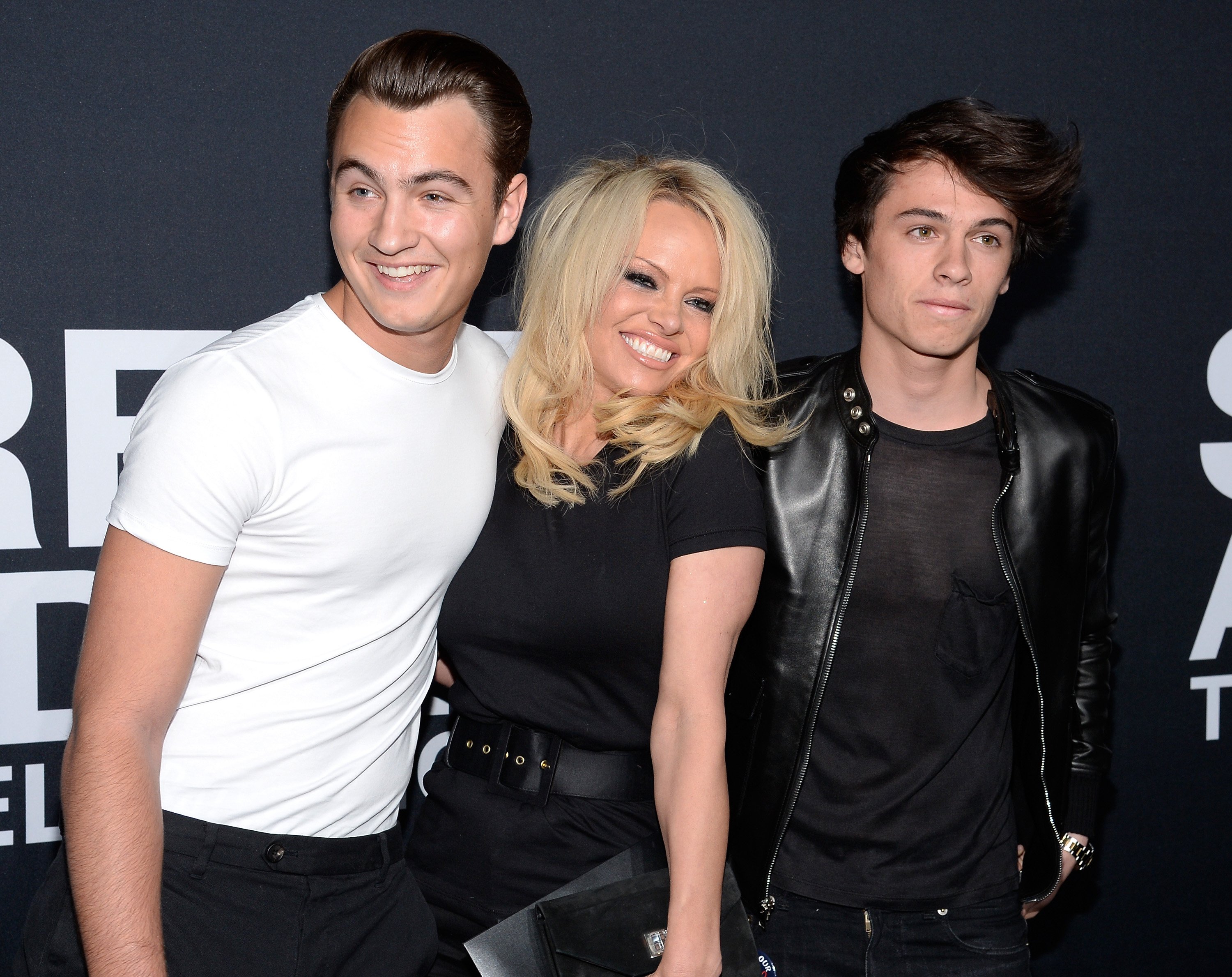 Showing how much his mother meant to him, on Mother's Day, Lee took to Instagram with a throw-back image of himself as a child carried by Anderson. He wrote a touching post praising her for making him into the man he is today.
"There are certain people that will ultimately change and shape the course of your life. Mom—you've given me everything. I definitely wouldn't be here if I wasn't still trying to make you proud. You've taught me so many things, and to never show my cards. You taught me how to love, how to stick up for what's right, and to always follow my dreams."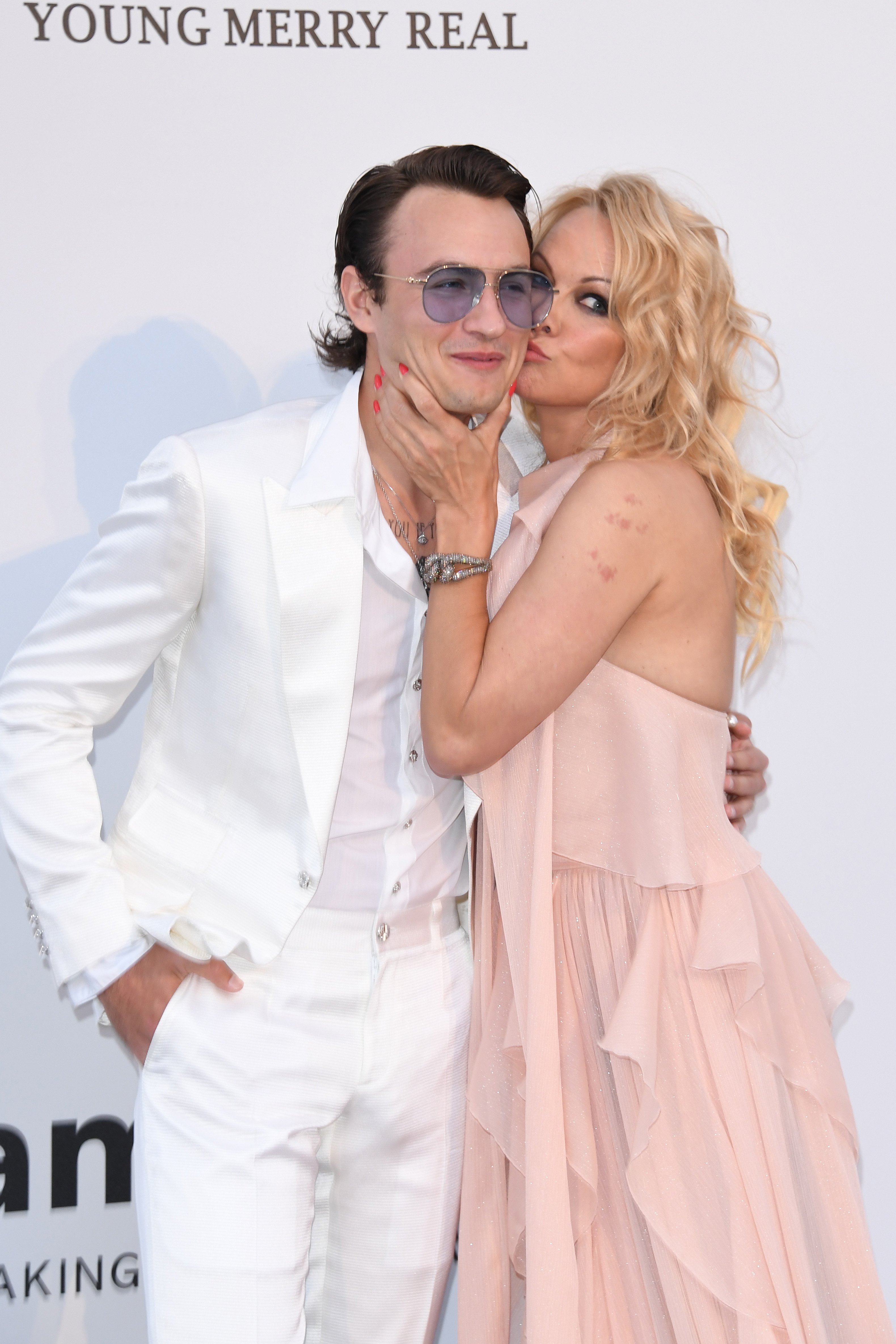 Lee concluded: 
"We never had a perfect family, but it was better than that, it was real.... so thank you mom, for everything. HAPPY Mother's Day... I Love You."
The annual event they attended aims to raise money for amfAR, The Foundation for AIDS Research. It is one of the world's most successful benefit events with hard-to-come-by tickets.
The tickets for the gala are coveted by celebrities during the Cannes International Film Festival. So far, the event has raised more than $220 million for amfAR's life-saving research programs.
It has also helped keep the media spotlight on the global fight against AIDS.
When the "Baywatch" actress and "Playboy" model met and married Mötley Crüe drummer Tommy Lee, the press couldn't get enough of them. Sadly, the pair eventually divorced but not before having Brandon Thomas and Dylan Jagger Lee.
Both boys took after their mother by becoming models.