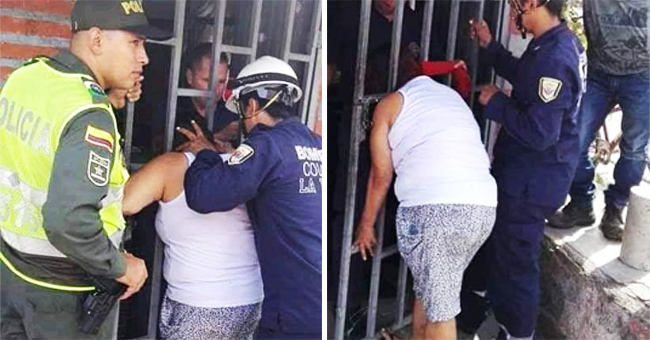 Facebook.com/radiolarocafm
'Nosy' Woman Ends up with Head Stuck in Her Neighbor's Door for Hours
A Colombian woman is going viral around the world for all the wrong reasons: not only was she caught snooping on her neighbor's home, but she also paid a high price when her head got stuck in a fence.
Being curious and privy of other people's businesses is never admirable and can lead people to be stuck in embarrassing situations. Literally.
Some might take a peek through blinds, look over their neighbor's fence, stick ears to walls, and even try to get a not-so-subtle look through open windows, but this woman gets an award for being careless.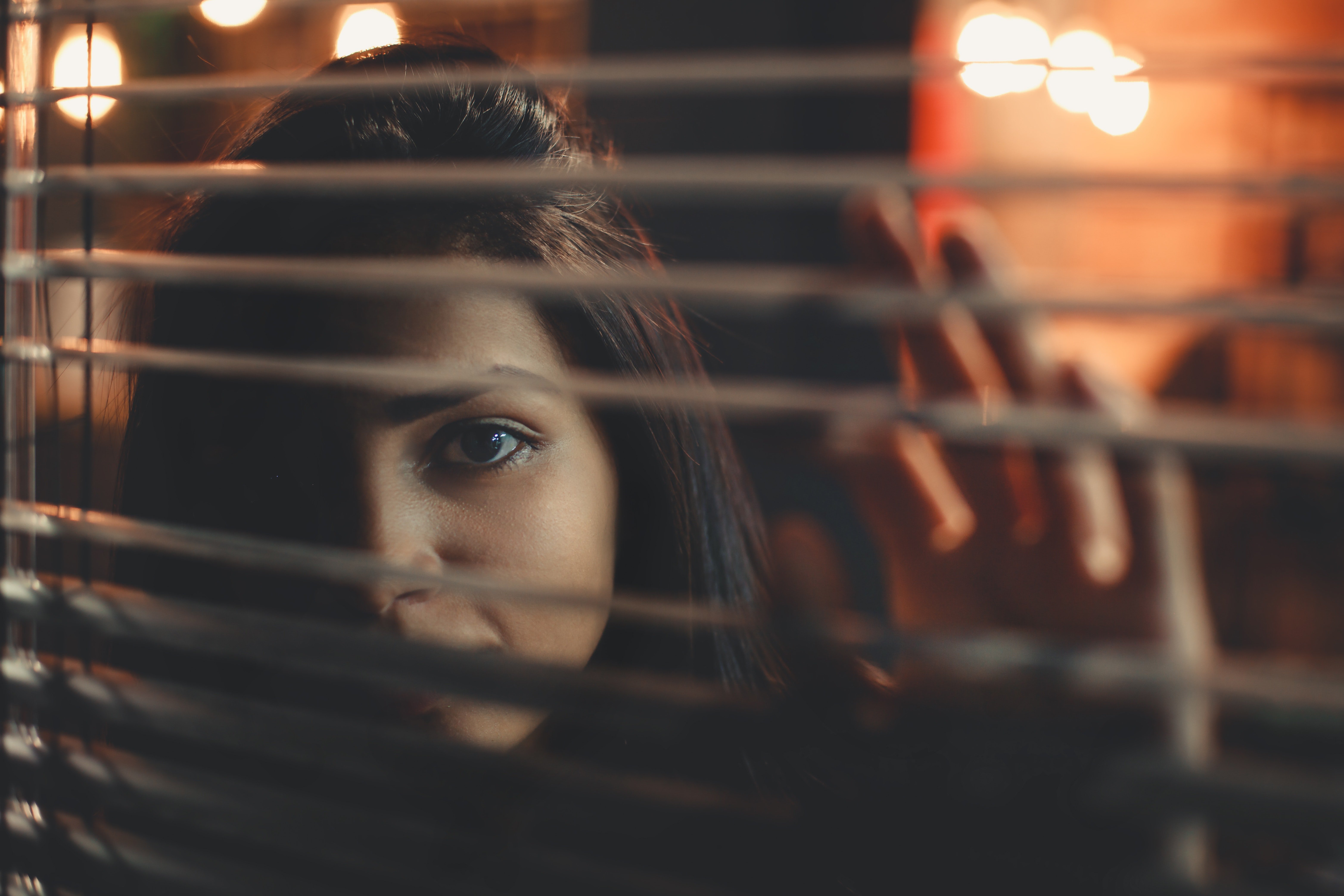 Woman looking through blinds. | Source: Pexels
A woman from the Libertadores neighborhood, in the small town of La Virginia in Colombia, was so eager to know what was going inside her neighbor's house that she stuck her head through the bars of a fence to try and get a better look.
However, the gossipy lady miscalculated her move, and her head got stuck between the bars. Not only was she caught on the act, spying on someone else private's affairs, but she has been made a joke, and an example of why snooping is never good.
According to reports, the woman—whose face is not visible in the pics spread around—had to wait five hours while rescuers worked to get her head out of the fence.
In pics shared on Facebook by local news outlet Noticias La Virginia, a policeman, a rescuer, and another man can be seen trying to help the woman, and some couldn't hold back their laugh at the absurdity of the situation.
People on social had mixed reactions to the incident. While some slammed the woman for being nosy and said she got what she deserved, others referred to her as an "icon" that would do anything for the "chisme."
"Hopefully this would teach her a lesson on being nosy. You don't look in someone else's house," wrote one user.
And another questioned the lady's sanity: "how come she even thought it was a good idea to stick her head in that small space? I could understand if a child did it, but a grown woman?"
Meanwhile, a third person questioned the rescuer's abilities: "Five hours?? They should have just cut the fence is not that hard, or put oil on her head and see if it slipped right back. Maybe they were just trying to punish her for "chismosa."
The woman has gone viral all over social media, but luckily for her, her identity remains a mystery.
Meanwhile in Sta. Rosa, California, a man came up with the perfect revenge against a nosy neighbor that anonymously tipped the city officials about his fence height.
The man had built a fence tall enough to keep his large dogs safe in his yard but was forced to cut it down to a height that was aligned with city ordinance, because the fence blocked the view of drivers turning the corner, making it a safety concern.
In what he considers as a humorous revenge statement, Windus created a display of five naked mannequins on the now exposed yard, with a sign that read,
"Reserved seat for the nosy neighbor that complained about my fence to the city."
He claims that his decision to create the display was his way of making light of the situation.
Please fill in your e-mail so we can share with you our top stories!