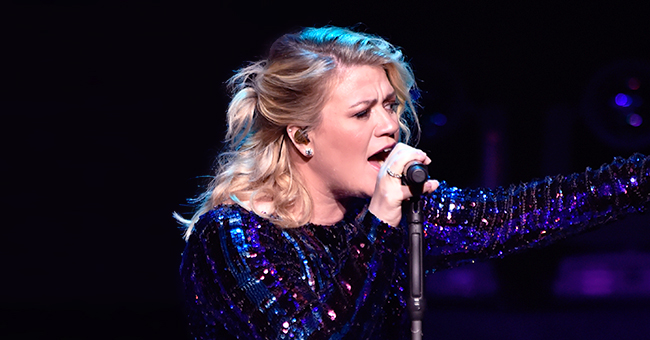 Getty Images
Kelly Clarkson Shuts down Rude Twitter User in Defense of a 16-Year-Old Girl Singing 'God Bless the USA'
Kelly Clarkson stood up for a 16-year-old girl who sang "God Bless the USA" at the 2019 Indianapolis 500. Although Clarkson blew the crowd away with her rendition of the National Anthem, 16-year-old Chevel Shepherd's "God Bless America" performance was also amazing.
Shepherd, who is the winner of the 15th season of "The Voice," is undoubtedly very talented and even though the 16-year-old's performance was fire, that did not stop people from trolling her.
There was a particular Twitter troll who initially thought her rendition of the song, "God Bless the USA" was done by Clarkson and directed the insults at her.
He wrote,
"@kellyclarkson Indy 500 - Absolute WORST version of God Bless America I've ever heard!!! Sing it the way it was written, without all the slow whining, the "stylizing," the chirps and warbles. Want to know how to sing it, right? Listen to Kate Smith's version."
Clarkson, however, took to Twitter to correct the troll, saying it wasn't her and giving due credit to the girl who did.
"I didn't actually sing that song today but the 16 yr old girl that did, nailed it. Also, think about the fact that U signed in online & took the time 2 drag a 16 yr old girl. Really think about it because Ur showing the worst side of U & I have faith that you're cooler than this."
Just before Clarkson's performance, a little incident took place; the 37-year-old was on her way to the stage when she tripped on the carpet. The star, however, handled the situation like a pro and immediately assured everyone that she was fine.
She also joked about the situation, saying,
"??? Best part of my day is always revealing to people that might not know how utterly not cool I am. That damn crack was hidden by the carpet man! #Indy500".
Recently on "The Voice," Kelly Clarkson and John Legend were called out and also tagged "unpatriotic" for their comments on contestant Gythe Rigdon's cover of "God Bless the USA." Even though Rigdon was voted through to the final stage of the competition, both Clarkson and John initially admitted that this wasn't his best performance so far.
Please fill in your e-mail so we can share with you our top stories!