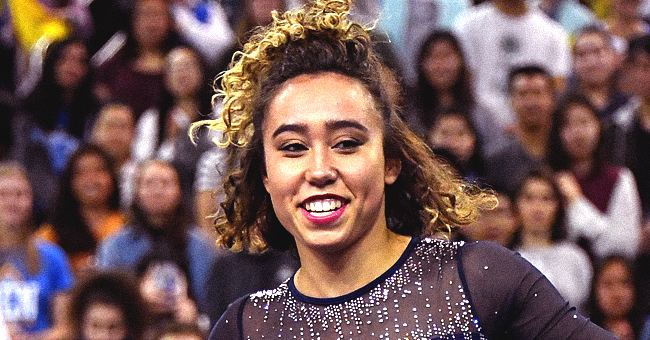 Getty images | Youtube.com/NCAA Gymnastics
Katelyn Ohashi Turns 24 — Inside Her Life and Struggle With Body Shaming In Gymnastics
Katelyn Ohashi, a famous gymnast, detailed her battle with body shamers who called her a "pig" and said she looked nothing like a gymnast.
The famous sports star described body shaming as an act of abuse while speaking in an interview with "BBC Sport." Ohashi caught the media's attention earlier this year when her beautiful floor routine scored a perfect 10.
She exuded so much grace and happiness performing that it would be hard to tell that she has been the subject of harsh criticisms, all directed at her body image. "I was told that it was embarrassing -- how big I've become," she shared.
BODY-SHAMING EXPERIENCE
The vast extent of the body-shaming almost made Ohashi quit the sport. The 22-year-old revealed that it was hard to make a comeback to gymnastics after she suffered back and shoulder injuries, an incident that shattered her dreams of playing at the Olympics.
On making a try to get back, Ohashi explained that she became acutely aware of her body as she had put on some weight, and harsh comments from one of her coaches had significant damage on her self-esteem. Ohashi said:
"I was trying to work through the pain and crying literally every turn I took. A coach was upset I had put on weight — he said it was why it was hurting."
BEHIND THE SCENES
Gymnasts are always the subject of criticism regarding their body image, with the sports being one expected to be full of sheer aesthetic. In an Essay Ohashi wrote, she revealed that gymnastics' culture is brutal, with authorities suppressing the athlete's voice.
While already successful, Ohashi still has another dream to fulfill -- competing on the hit dance show, "Dancing with the Stars."
When Ohashi suffered from the injury, doctor's disclosed that she may never do gymnastics again. However, hearing what was supposedly a heartbreaking turn of events brought ease to her days, like a weight had been lifted off her chest.
OHASHI'S RETURN TO GYMNASTICS
Ohashi didn't get the help she needed until she got admitted into UCLA. She started going for therapy to help rehabilitate her thoughts about finding success in gymnastics once again. The gymnast shared that among those helped her become better were:
"Coming to UCLA and being pushed to go to the psychological services, being surrounded by a coaching staff which really puts athletes as people [...]"
The talented beauty renewed her love for gymnastics and gave an excellent performance that has garnered over 40 million views on YouTube alone. But more than excelling in her craft, Ohashi is an inspiration for overcoming her struggles.
SMALL GIRL, BIG DREAMS
Ohashi realized her skill in gymnastics at three years old. By 16, she had already made a name for herself, beating Olympics athlete Simone Biles. While furthering her career, the athlete majored in Gender Studies at UCLA and dedicated her time to philanthropic acts.
Some of there included leading a fundraiser for homeless students, Bruin Shelter, writing about women empowerment amidst body negativity, and volunteering for a non-profit organization, Project Heal, focused on helping people with eating disorders.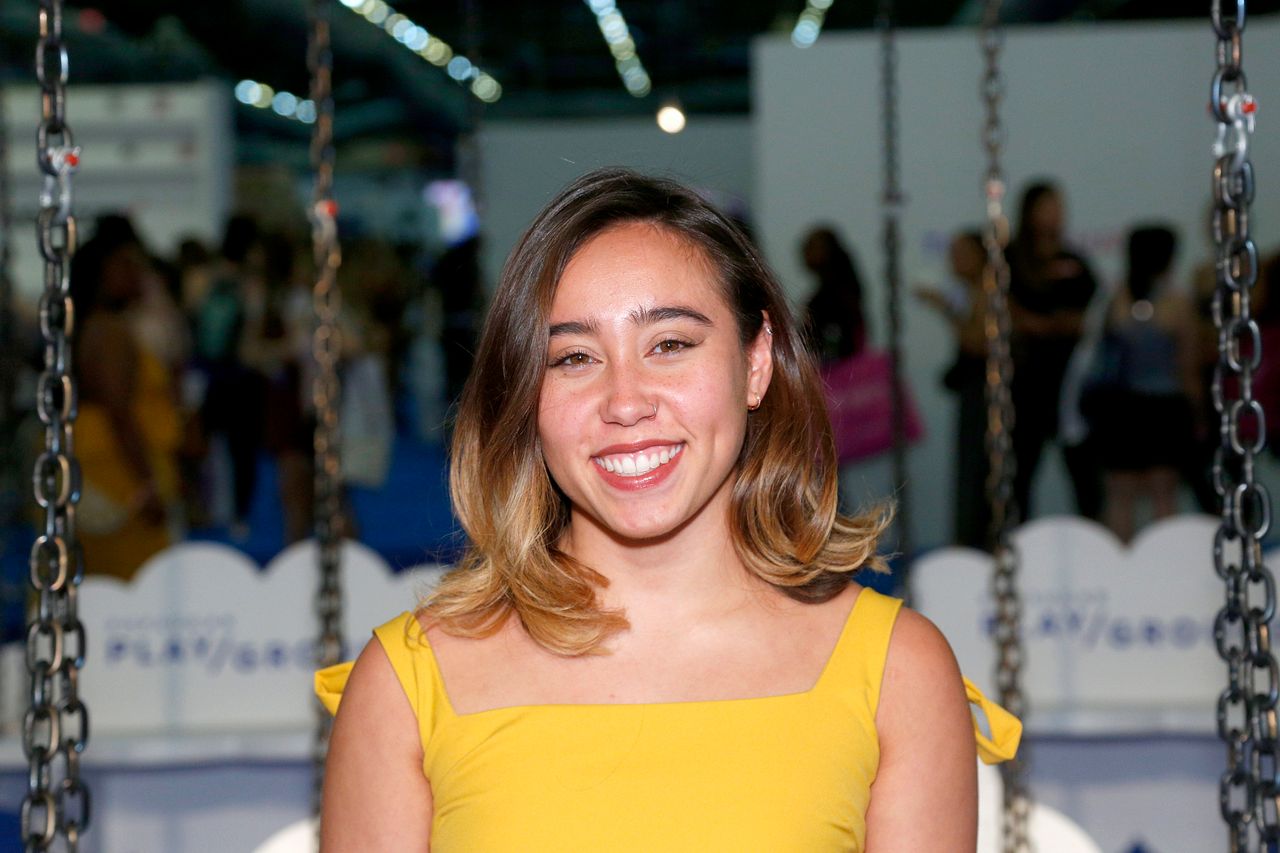 Katelyn Ohashi smiles at the POPSUGAR Play/Ground at Pier 94 on June 23, 2019 in New York City. | Source: Getty Images
While already successful, Ohashi still has another dream to fulfill -- competing on the hit dance show, "Dancing with the Stars." The star will undoubtedly put on a show with unique routines, given the chance to be on the series.
Please fill in your e-mail so we can share with you our top stories!