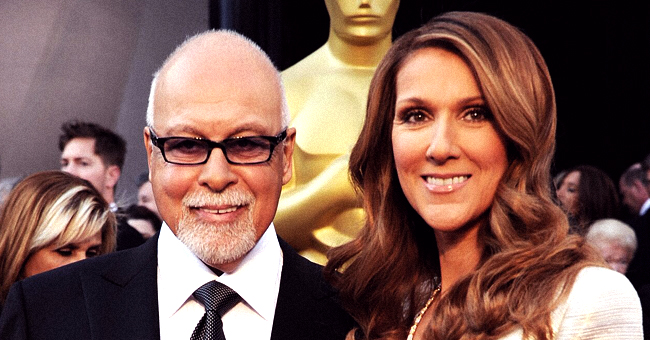 Getty Images
Céline Dion Calls Late Husband René Angélil the 'Love of Her Life' While Talking about Grief
Celine Dion is an unstoppable force who continues to shine no matter what. The beloved singer lost her husband three years ago, but she has not let the grief overshadow her life.
In the June issue of Elle UK, Celine opened up about what her life is like without her husband, René Angélil.
"My feelings change each day. It's certainly hard – I lost the love of my life…," she said. "But actually I'm doing just great because I get to see my husband every single day through the eyes of my children."
Angélil lost the battle with throat cancer three years ago. Without her husband of over two decades by her side, we can only imagine what Dion must have gone through to keep up that positive.
The "My Heart Will Go On" hitmaker admitted that although life is still tough for her after Angélil was gone, she looks at her children for strength.
"I have three extraordinary boys through whom he lives on, just in a different way. He's part of me, he sings with me, I know he's always by my side."
Dion further shared with Elle UK that she feels as though she has started life over again at the age of 51 as she continues to experience life like never before.
"At 51, it's as though I'm starting over. It's like I'm a one-year-old again. And I've got heaps of projects on the go," she said.
Angéli, a music producer, helped Dion with her career throughout their time together. Ever since she was discovered, he gave her strength and positivity to unleash the best version of herself.
She attributed her thin figure to ballet routine which she practices four times a week.
Please fill in your e-mail so we can share with you our top stories!