3 Hilarious Jokes about Why You Shouldn't Mess with Women
When it comes to the female of the species, humor is never in short supply. For today's dose of laughter, we compiled three jokes about women got revenge in the funniest ways.
REVENGE BY TV
One Saturday morning, two friends ran into each other at the supermarket. When they got to the checkout, Alicia started rummaging through her handbag for her wallet.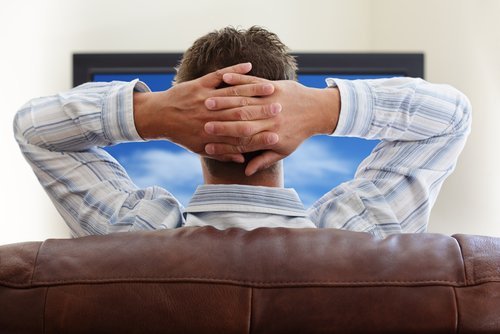 While women are known to gather odd things in their handbags, Claire found it peculiar that when Alicia took out several things during her search, out came a TV remote.
Laughingly she asked Alicia, "Do you always take the remote with you when you go shopping?"
"No," the Alicia answered. "But I asked my husband if he wanted to help me shop and he said no, I asked him if I could take the car and he replied that as long as I left him the TV, I could take whatever I wanted and get out of the house. So I turned to the fashion channel and told him he had nothing to worry about."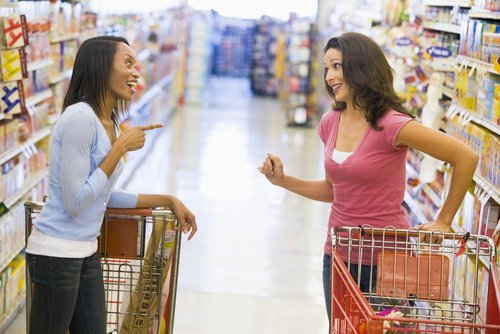 AGE REVENGE
A 60-year-old married couple returned home after celebrating their 30th anniversary. They hung up their coats, and as they turned around, a fairy appeared.
Sweetly the fairy smiled as she looked at them both, but then turned to the husband and said, "I understood from your wife that you were a model husband throughout your marriage, and I would like to fulfill a wish of yours in honor of your anniversary."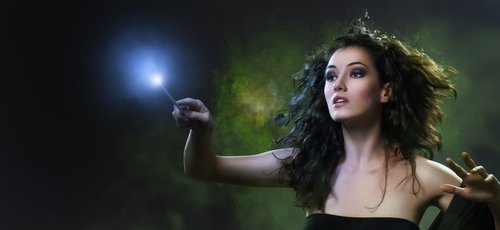 A smile slowly spread across the husband's face and said to his wife, "I am sorry my beloved wife, but such an opportunity won't come again," he then turned to the fairy and said, "For the next few years I want to spend time with a woman 30 years younger than me."
The fairy smiled sweetly and said, "Just as I thought." She winked at the woman, gave her magic wand a twirl, and turned the husband into a 90-year-old man.
VALUE REVENGE
A man came home from work one evening and almost tripped over socks as he came in the door. He turned around and saw that the house looked like a mini tornado swept through, maybe more than once.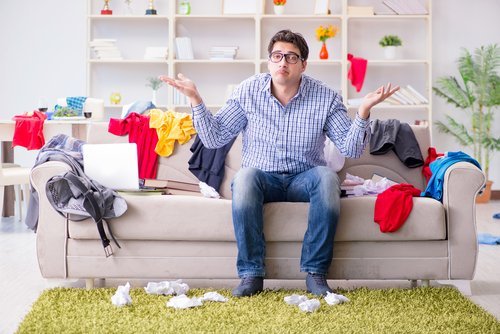 He couldn't hear anything over the television that blared cartoons from somewhere in the house, other than the living room where it's supposed to be. He walked through completely shocked as toys and clothes and stuff littered the furniture and floors.
The man entered the kitchen and saw his children, still in their pajamas, gathered around the fridge eating snacks. A tower of dishes piled out of the kitchen sink, leftovers from breakfast covered the table, dirty spoons and knives, and crumbs all over the kitchen counter as well.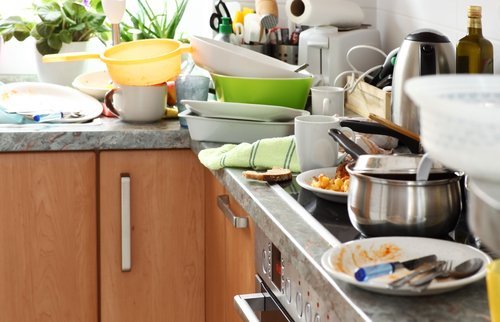 The man suddenly panicked and ran upstairs to his wife to make sure something hasn't happened to her.
When he entered the bedroom, breathless from his sprint upstairs, he found her happy and comfy in bed reading a book. His wife smiled at him and asked him how his day had been.
Confused, the man asked his wife, "What on earth happened here today?"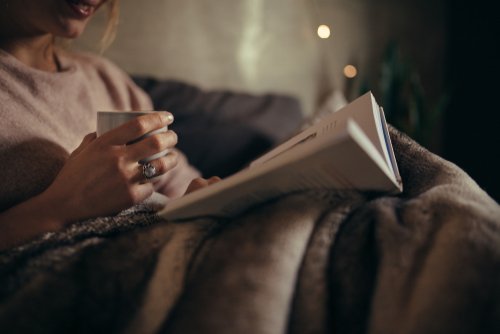 HIs wife smiled at him and replied, "You know how every day when you come home, you ask me what the hell I did that day?" The man gave her a nod and said, "Yes."
"Exactly," his wife replied. "Today, I didn't do any of it."
In a similar joke of the day, a barman suffered revenge of another kind when a scrawny little man came into a bar and decided to take on the bartender.