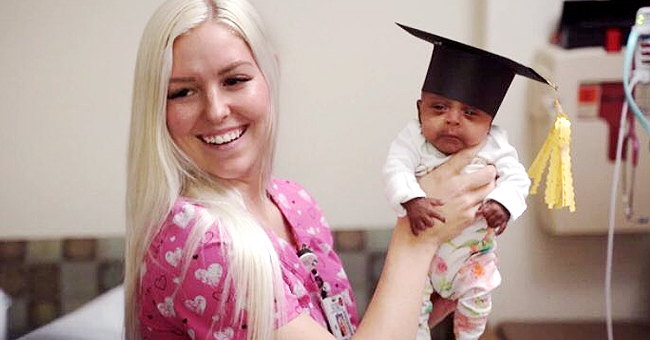 twitter.com/KellyNews8
Tiniest Baby in the World Finally Leaves Hospital after Being Born Weighing 8.6 Ounces
Saybie, who is considered to be the world's smallest surviving baby, was recently discharged after spending five months at the Sharp Mary Birch Hospital.
It has been reported that, at the time she was born, Saybie weighted just 8.6 ounces, or 254 grams, and the fact that she survived says a lot about her fighting spirit.
The baby came into the world at 23 weeks and three days, as heavy as a juice box, and, initially, the medical staff didn't believe she would live longer than one hour.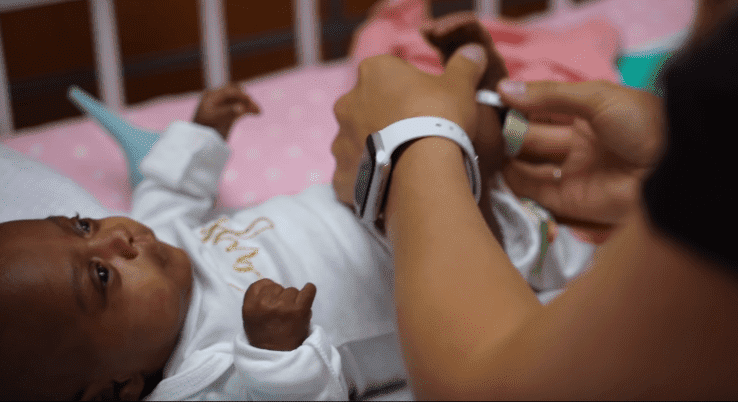 Baby Saybie getting ready to go home | Photo: Sharp HealthCare
NO LONGER IN DANGER
Now, five months later, she is seen as a true survivor, a warrior that was granted permission from the doctors to go home on Wednesday, May 29, 2019.
According to her mother, who has requested to remain anonymous, the day she gave birth to Saybie was the scariest one in her entire life, as she was diagnosed with preeclampsia.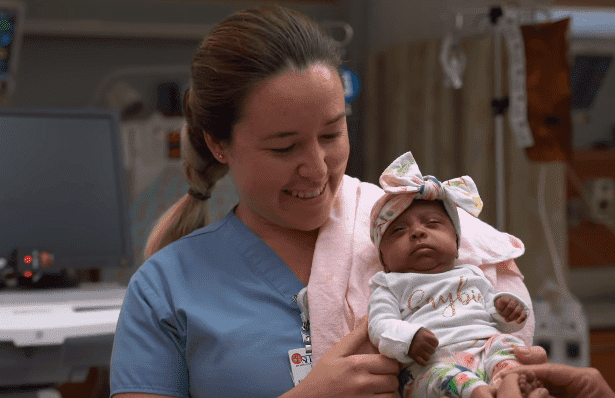 Saybie being held by a nurse | Photo: Sharp HealthCare
THERE SEEMED TO BE NO HOPE
In order to avoid poor outcomes for both mother and baby, the doctors decided to deliver Saybie, but as explained by Nurse Courtney Akel, "at 254 grams there are no reservations on survival."
At one point, the father was told that he only had one hour with the baby as she was going to pass away. But she didn't, a true miracle for a 23-week-old baby.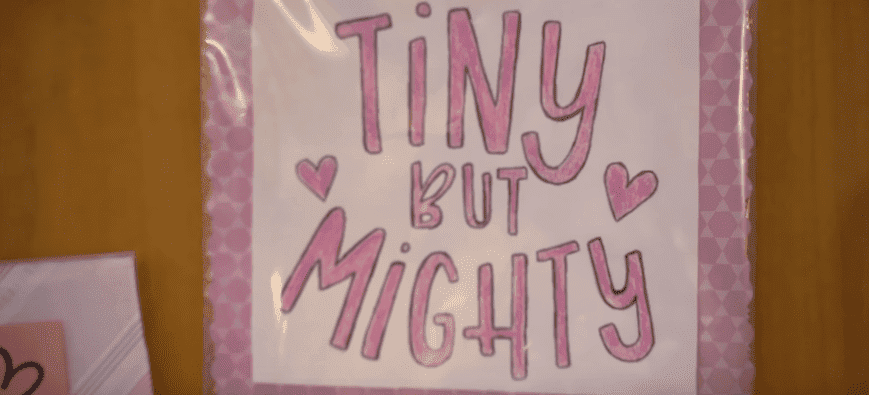 One of several cards made for Saybie | Photo: Sharp HealthCare
Although doctors and nurses always try their best to save their premature babies, their survival comes down to how hard they fight outside the womb and how lucky they are in extreme cases such as this.
Given Saybie's incredible will to live, Nurse Emma West said:
"I just want her to know how strong she is. I mean, if she can start off where she was and do as well as she can be, there's nothing she can't do."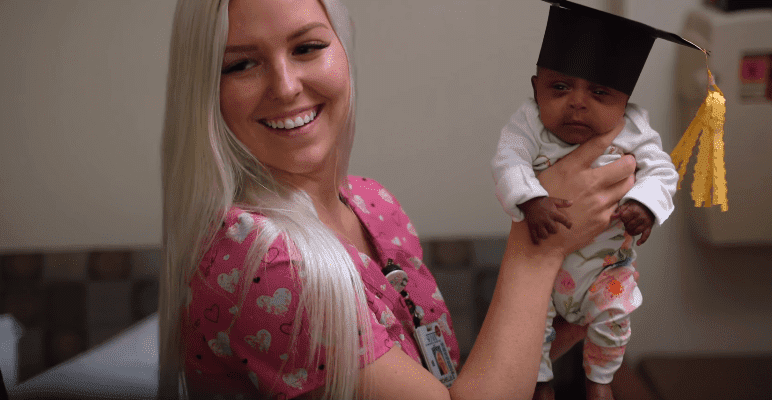 Saybie posing with a nurse | Photo: Sharp HealthCare
LOVE CONQUERS ALL
Some people might say that everything has an explanation, but sometimes miracles just happen. Saybie was one of them, as well as Jamie, one of the twins brought into the world by Kate Ogg, a woman from Sydney, Australia.
Jamie was born at 27 weeks and pronounced 20 minutes later after several failed attempts to revive him. But, somehow, Kate managed to bring her baby boy back to life by cuddling him and talking to him for two hours.
Magically, Jamie started showing signs of life and began sucking on his mother's fingers, a moment that neither Kate nor David, her husband, will ever forget.
Please fill in your e-mail so we can share with you our top stories!