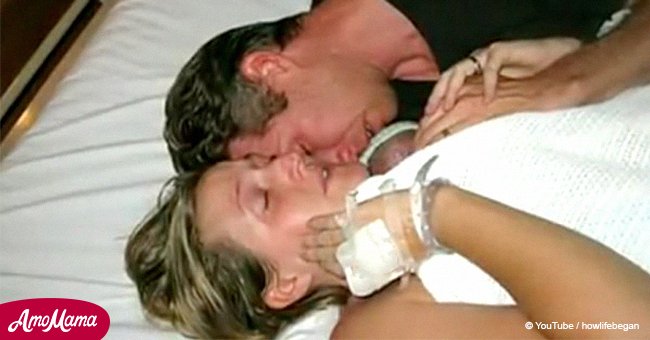 Newborn baby declared clinically dead revived by mother's touch
A mother Kate Ogg was able to bring her premature baby son back to life with two hours of loving cuddles after doctors gave up hope of saving him.
After Kate gave birth to her twins - Jamie and Emily - in a Sydney hospital, the doctors pronounced one of them dead, as reported by Daily Mail.
The doctors told the Australian mother that after 20 minutes of battling to get Little Jamie - who had been born prematurely at twenty-seven weeks - to breathe, they had declared him dead.
Follow us on our Twitter account @amomama_usa to learn more and scroll down to watch the video.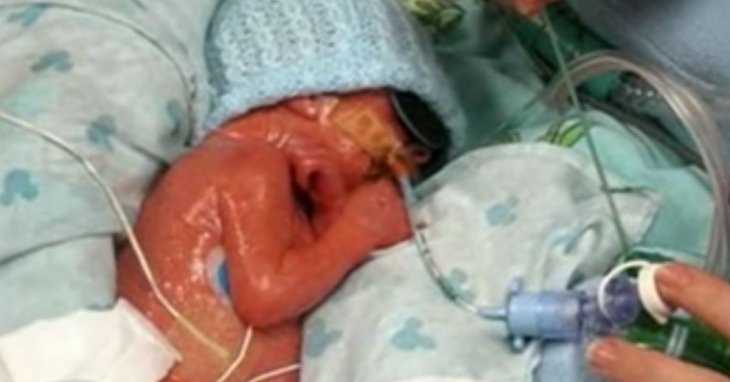 Source: YouTube/howlifebegan
Kate was devastated and could not believe the news. "It was the worse feeling I've ever felt," she said.
Not wanting to let her newborn baby boy go, she told him how much she loved him and cuddled him tightly.
Kate also talked to Jamie. She told him that his twin sister Emily was fine. After two hours of doing so, the little boy started showing signs of life.
Jamie began moving and sucking his mother's fingers. But the doctors told them not to have their hopes high because there's a possibility that it could be just a reflex.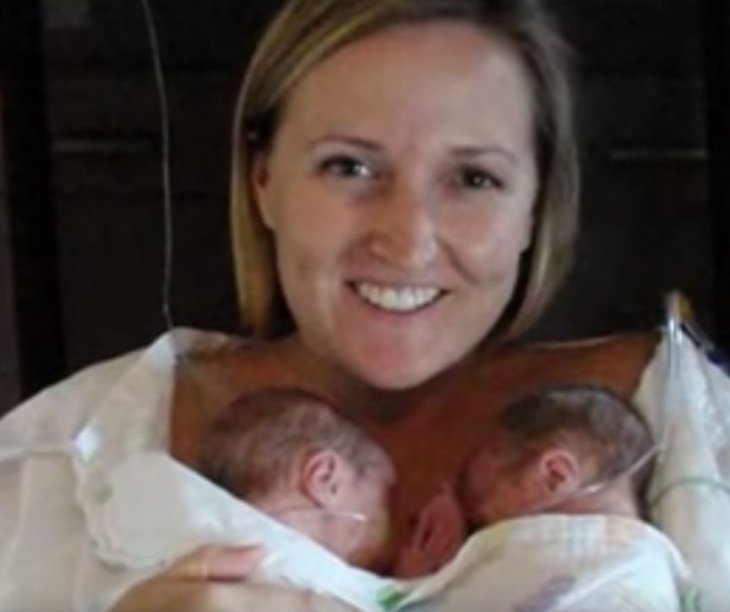 Source: YouTube/howlifebegan
However, the baby kept moving. Kate then fed him a little breast milk on her finger. And it became a reality that Jamie had revived as he started breathing normally.
"I thought, 'Oh my God, what's going on,'" Kate said. "A short time later he opened his eyes. It was a miracle. Then he held out his hand and grabbed my finger."
"He opened his eyes and moved his head from side to side. The doctor kept shaking his head saying, 'I don't believe it, I don't believe it.'"
Kate's husband David said that luckily he got a powerful and brilliant wife.
"She instinctively did what she did. If she hadn't done that, Jamie probably wouldn't be here," he explained.
Please fill in your e-mail so we can share with you our top stories!