Woman Who Called Michelle Obama 'Ape in Heels' Reportedly Sentenced to 10 Months in Jail
Pamela Taylor, who made the racist remark against Michelle Obama back in 2016, was reportedly sentenced to ten months behind bars for embezzling FEMA benefits.
The judge also ordered the former Clay County development director to pay a $10,000 fine and spend the first two months after being released in home confinement.
It has also reported that she will be closely monitored for three years after getting out of jail and all because she falsely registered for FEMA's disaster benefits.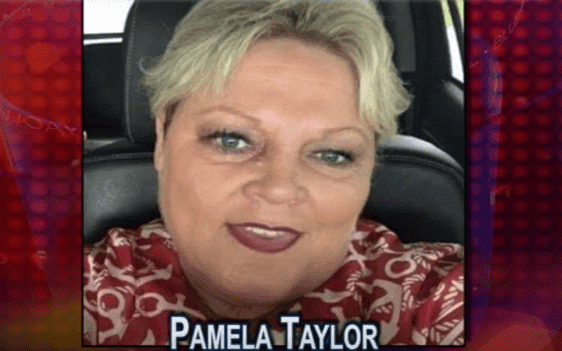 In 2016, 23 people from West Virginia lost their lives in the floodings that damaged thousands of homes and other facilities across the state.
Taylor saw the opportunity to claim that her main residence had been damaged by the waters and that she had to move out and stay at a rental unit.
WATCH: Former Clay County official Pamela Taylor (white top with pink purse) enters federal court in Charleston for her sentencing in an embezzlement case. https://t.co/iaLVEOaFT1 pic.twitter.com/1U2zx54Rxd

— Eyewitness News (@wchs8fox11) May 30, 2019
STEALING FROM THOSE IN NEED
However, investigators later learned that the woman's home had not been targeted by the floodings, not even a bit, and that she was still living in it despite her statement.
As a result of Taylor's false claim, she embezzled over $18,000, which could have been given to people who actually were affected by the raging waters.
SLAMMED BY THE AUTHORITIES
Upon learning of Taylor's fraudulent course of action, Mark Tasky, special agent-in-charge of the U.S. Department of Homeland Security's Office of Inspector General said:
 "Taking advantage of federal funds intended for disaster relief misappropriates taxpayer dollars, reduces monies available to true victims and erodes public confidence in relief programs."
Tasky also said that Taylor applied for the benefits while being perfectly aware that she would be using them to enrich herself and diverting critical funds away from true disaster victims.
A "MANMADE DISASTER"
Mike Stuart, U.S. Attorney, couldn't help but offer his two cents on the subject, arguing that, while the flood was a natural disaster, stealing from FEMA was a "manmade disaster."
Former Justice of West Virginia Supreme Court of Appeals Sentenced for Fraud https://t.co/SBKtVZ7394 pic.twitter.com/1MR7Y9uH6G

— U.S. Attorney SDWV (@SDWVnews) February 13, 2019
Back in February of 2019, the 57-year-old pleaded guilty to the charges of fraud and agreed to pay restitution of $18,149.04.