Karen Grassle from 'Little House on the Prairie,' Where Is She Now?
Actress Karen Grassle made her mark on fans with her stunning portrayal of Caroline Ingalls in Little House on the Prairie. But where did she disappear to?
Fans often wonder what happens to the talented actors who breathed life into their favorite characters. Actress Karen Grassle's fans are no different.
The role that kicked off her career in the industry was as Ma Caroline Ingalls in "Little House on the Prairie." The actress went on to have a thriving career that spanned far beyond the western drama television series.
More "TV Moms" on Gameshows. 😊Happy Mother's Day! 💐 w/ #EstelleHarris #KarenGrassle pic.twitter.com/rKK3oHrH2p

— Mimi Kennedy (@MimiKennedyLA) May 10, 2019
Early Life of Karen Grassle
Grassle was born in Berkeley, California, on February 25, 1942. She was the daughter of a small businessman, Gene F. Grassle, and a school teacher, Frae Ella Berry.
From a young age, she took an interest in the performing arts. She studied ballet, acted in school plays and sang in the Baptist choir before graduating from Ventura High School.
#KarenGrassle played Caroline Ingalls on LITTLE HOUSE from 1974–84.

She's 77 today and still working! #BornOnThisDayhttps://t.co/S4eMOKR3g1 pic.twitter.com/g6t8BrZDUd

— getTV (@gettv) February 25, 2019
She went on to attend classes at the University of California. Grassle was involved in theatre productions and received a Fulbright Grant to study theatre arts at the London Academy of Music and Dramatic Art, in London.
After returning to the States, Grassle debuted in a Broadway show, "The Gingham Dog." The performance earned her a nomination for Best Newcomer.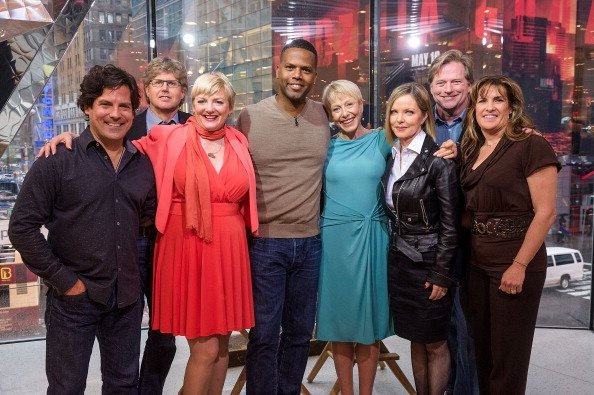 The role that changed her life:
She auditioned for Caroline Ingalls in "Little House on the Prairie" and won the part. Grassle's professional attitude had a profound impact on her co-stars including Melissa Gilbert, who played her daughter.
The show ran for a total of nine seasons from 1974 to 1983. As the show became popular, the actress became a household name.
After the Show:
After the series ended, she returned to her theatrical roots. Grassle appeared in regional and touring productions, including the 2007 tour of "Driving Miss Daisy."
She also helped found the Resource Theatre Company in Santa Fe, New Mexico and continued to appear in TV shows like "The Love Boat" and "Murder, She Wrote." 
The 77-year-old is currently working on a memoir. She stays in touch with her castmates from "Little House on the Prairie" especially Charlotte Stewart, who is her neighbor.  
Much like Grassle, Melissa Sue Anderson, the actress who played Mary on the show is also still in the industry. She recently turned 56 and still looks absolutely stunning.