Bruce Jenner's Transition, Dean McDermott's Cheating, and Other Rumors That Turned Out to Be True
Most times, "gossips" in Hollywood tend to come out as the truth eventually, and yes, there are lots of juicy rumors to go around. These are some of the spicy gossips that ended up being true.
DEAN MCDERMOTT'S CHEATING SCANDAL
Dean McDermott's infamous cheating scandal with Emily Goodhand, a Canadian woman, ended his marriage with American actress Tori Spelling. In 2013, "Us Weekly" broke the news that there was trouble in Spelling and McDermott's wedding, but none confirmed the rumors until much later.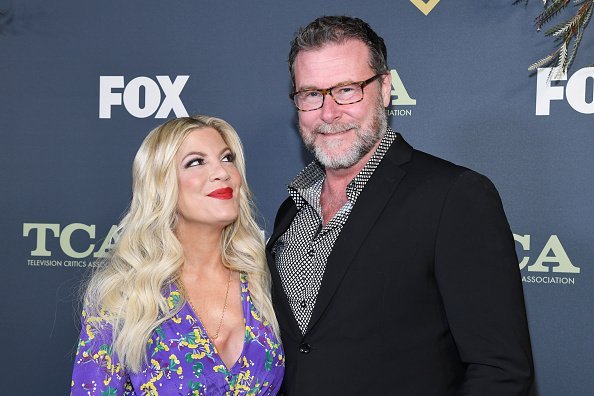 In 2014, the thriller of their reality show "True Tori" shared a glimpse into the troubled marriage, and this confirmed the sad rumor.
BRUCE JENNER'S TRANSITIONING
Often, the Kardashian's are not so big on secrets and would rather spill all their dirty laundries than have someone else do it for them. However, this time was different.
Just before 2015, there were talks about Bruce Jenner undergoing some procedures that'll help him transition into a woman. This came as shocking news to many but was later revealed on their show, "Keeping Up With the Kardashians" that it is indeed a fact.
Also, in a "20/20" interview with Diane Sawyer, the Olympics champ revealed all there is to know about his new identity.
BEN AFFLECK HAD AN AFFAIR
This is a story of one Hollywood's sweetheart breaking the heart of another. Ben Affleck and wife, Jennifer Garner were the perfect couple until they were not. Not only did Affleck cheat on his beloved wife, but he also had an infamous affair with their nanny.
The news broke in 2015, but the rumors were confirmed later in 2016 during an interview Garner gave to "Vanity Fair." The scorned wife revealed that her now ex-husband had an affair with their nanny, but that wasn't what ended their marriage. According to the actress, the couple had been separated for months before she even knew of the affair.
THE REAL LIFE MR. AND MRS. SMITH
Brad Pitt and Angelina Jolie were the perfect duo in the movie, "Mr. and Mrs. Smith." The only problem was Pitt was already "snatched" in real life. This didn't stop people from suspecting that Jolie and Pitt were getting too close for comfort.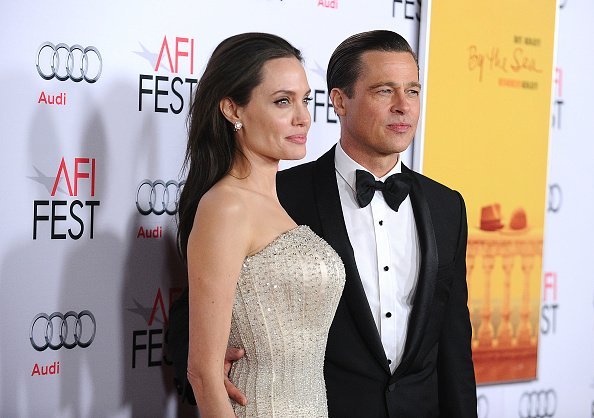 In 2005, Jennifer Aniston (Brad's wife at the time) filed for divorce. The "Friends" actress and Jolie, however, denied the rumors with Aniston stating Jolie had nothing to do with the decision to call things quit.
However, at some point years later, Jolie spilled and revealed that she and Pitt fell in love on the set of their movie "Mr. and Mrs. Smith."
"Not a lot of people get to see a movie where their parents fell in love," she told "The New York Times" in 2008.
It seems like the rumors were eventually confirmed.
THE ROYAL SCANDAL
No one hates scandals as much as the prestigious royal family, but that was what happened when the media got a hold that there might be fire on the mountain when it comes to the marriage between the "People's Princess" Diana, and her husband, Prince Charles.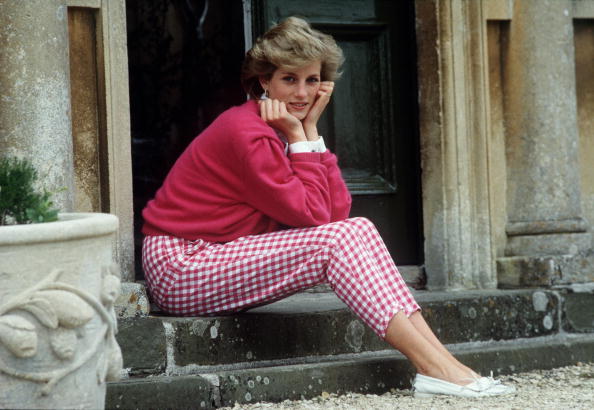 Of course, the Palace was swift to dismiss such rumors and regarded it as untrue. Every one wished it was, but sadly, it was indeed true. In 1994, Prince Charles revealed that he was unfaithful to Diana and had an affair during their marriage. The mistress was later revealed to be his longtime friend and love, Camilla Parker-Bowlers who he is currently married to.
SARAH JESSICA PARKER AND KIM CATTRALL'S NASTY FEUD
Although the two starred alongside each other in the movie, "Sex and the City," there was bad blood between them. There had been speculations that things weren't all rosy between the two actresses, but nothing was confirmed until 2017.
In 2017, Cattrall lost her brother. After the devastating occurrence, the actress took to social media to thank everyone who sent their love during the trying times; but guess one person who didn't get a thank you?
Catrall put her "Sex and the City" co-star on blast and insulted her for her "fake condolences" stating that she doesn't need it and most importantly doesn't want it.
"A painful reminder of how cruel you really were then and now… You are not my family. You are not my friend. So I'm writing to tell you one last time to stop exploiting our tragedy in order to restore your 'nice girl' persona," Catrall said.
GOLF LEGEND TIGER WOODS CHEATED ON ELIN NORDEGREN
In November 2009, "National Enquirer" revealed that the well-acclaimed sportsman was cheating on his wife with Rachel Uchitel.
After this revelation, more women came forward and admitted that they were involved with Woods. Months later, Woods came out stating that he wasn't faithful during his relationship with his wife and apologized for his wrongdoings.
KATIE HOLMES AND JAMIE FOXX'S FORBIDDEN ROMANCE
So many people had something to say about this relationship mainly because Foxx and Holmes' ex-husband Tom Cruise were best friends. The couple, however, denied the rumors for so long stating there was nothing to the relationship and that they were just friends.
However, in 2017, they were caught holding hands while walking on a beach in Malibu and they've been seen together at other times displaying some form of PDA.
HOLLYWOOD'S POWER COUPLE
The world hoped it was a lie as rumors flew in about how Beyoncé and Jay Z's marriage is in turmoil. But Solange's elevator occurrence added more fuel to the rumors.
Although the rumors were coming in with body language experts trying to read the couple, Beyoncé and her boo kept waxing strong, or so it seemed.
In 2016, Beyoncé released her most "tender and honest" album yet, "Lemonade" where she revealed that her husband did cheat on her. Jay Z followed suit in 2017 when he released a song in his album "4:44" where he revealed his truth about cheating on the "Queen."
It seems like scandals are not far from the world of Hollywood after all, and maybe the tabloids love gossips more than the truth but keep in mind, there is always a little bit of truth to all the juicy rumors you read.