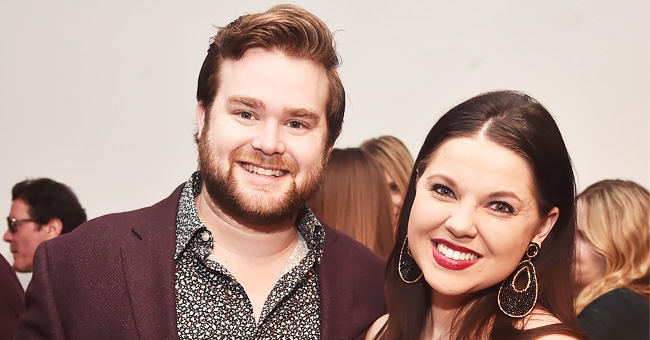 Getty Images
Amy Duggar Reveals Gender of Her First Child in an Adorable Photo Full of Blue Feathers

Amy Duggar and Dillon King announced their baby's gender in a cute Instagram post featuring the couple kissing while blue feathers fall all over the room -- it's a boy!
Amy Duggar, 32, and Dillon King have been married since 2015 but were in no rush to have kids, unlike the usual Duggar clan members. This October, the couple are set to welcome their first bundle of joy as they become new parents.
Duggar shared an adorable photo revealing their baby's gender -- it's a boy! The photo posted on her Instagram features the sweet couple excitedly kissing while electric blue feathers fall all over the room.
Another previous photo was posted where in the couple was in the same setting, in blindfolds, excitedly waiting for the burst of colored feathers to know their baby's gender. Both Duggar and King posted the photos on their respective social media accounts.
Her baby boy came as a surprise after many family members predicted her to have a girl, including her cousin Jessa Seewald, her mom, and grandmother. Other members of the Duggar family expressed their excitement to meet the baby boy.
Duggar and King shared the news that they were expecting on Easter Sunday through an Instagram post which included a photo of balloons that spelled out "BABY" while the couple lay down on the grass, happily looking at each other while holding hands.
"We are completely speechless, overly excited and ready for the next chapter as new parents!" King captioned the photo.
The couple also revealed the news to PEOPLE in April where they disclosed having been nervous about becoming parents, yet are ready and excited to meet their firstborn.
"The learning curve of being a new father is kind of terrifying. But at the same time equally astonishing," Dillon said.
Please fill in your e-mail so we can share with you our top stories!