Robby Benson and Karla DeVito Are Still Married after More Than Three Decades
Hollywood couple, Robby Benson and Karla DeVito wax stronger as they seem to defile Hollywood's break up jinx. Three decades later, they continue to stand in awe of each other.
Benson took to his Facebook page to express his feelings and heartfelt gratitude to his co-star spouse, Karla DeVito. He shared an enchanting throwback snapshot of their 1982 wedding.
The beautiful photo
The "Open Heart" actor wrote while acknowledging the love of his life:
"This lady who has held my hand for more than 30 years, and is one of my greatest motivations for not only getting out of bed in the morning but for living life to the absolute fullest,"
Robby and Karla first met on the set of "The Pirate of Penzance," and the pair hit it off right from the start.
Although their courting spanned for just two months, the lovebirds knew they wanted to spend the rest of their lives together.
At the time, Benson who was more of a loner revealed that DeVito's performance while on the set of Gilbert and Sullivan's comic opera struck him and left an impression at its wake. The celebrity recounted:
"I was going on a nice, smooth course, and I wasn't expecting to fall madly in love with anyone. And I've never been blown away by a performance, but when I heard Karla sing I was impressed to the point of being embarrassed."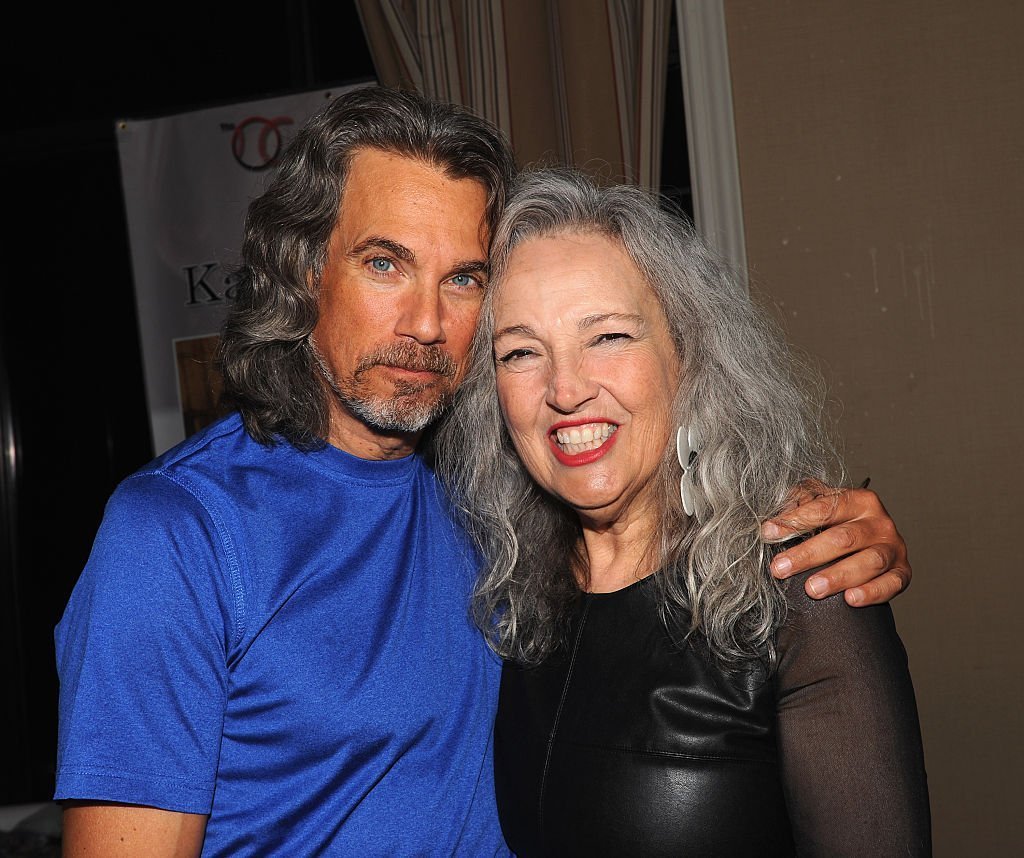 Karla was not sure about Robby
Theirs was a fairytale romance as Robby asked Karla to be his wife two months after they met. Karla was for a while unsure of what she shared with Robby as she opened up about a debate within her. The multi-talented entertainer shared:
"In the back of your mind, you have to wonder, 'Is this real or an extension of the stage fantasy?' It's very confusing. But now I'm sure this is real."
Their children
Karla further revealed that Robby helped shape her perspective about marriage stating that the actor "spoke of marriage in the real sense."
The couple has two children, daughter Lyric and son Zephyr. Being born into the world of showbiz to an actor mom and a writer dad, Benson knew where he was headed. The actor debuted in 1967 as an extra in "Wait Until the Dark," but this did not deter or define him.
He went on to star in several movies including  "One on One," "The Death of Richie," and "The Chosen." Benson also started as the voice of "the beast" in "Beauty and the Beast" (1991).
Karla Devito is equally a star like her spouse. She, however, thrives more as a singer. Karla started out as a backup singer for the likes of Meatloaf and Blue Oyster Cult in the '80s.
After going solo, she released her first album titled "Is This a Cool World or Not?" in 1981. Following this, she starred in movies such as "Modern Love" and "The Pirates of Penzance."
According to
"PEOPLE," Karla once spoke on her successful relationship with Benson making it known that the pair tries not to dwell on disputes as they are quick to solve any misunderstanding, which is one of the keys to a
long-lasting marriage
.