Runaway Bride Princess Charlene Is Still Married to Grace Kelly's Son Prince Albert – Inside Rocky Marriage
Royal families have often enjoyed fairytale romances such as the one between Queen Elizabeth and her late husband Prince Philip, but on the other side of the globe, Prince Albert has not been so lucky.
2011 is widely remembered as the year British Prince and future heir to the throne, Prince William, the Duke of Cambridge, tied the knot with his wife Kate Middleton, the Duchess of Cambridge.
A few months later, Prince Albert II of Monaco walked down the aisle with his bride Princess Charlene but the son of late American actress Grace Kelly has not been so lucky with his 10-year union.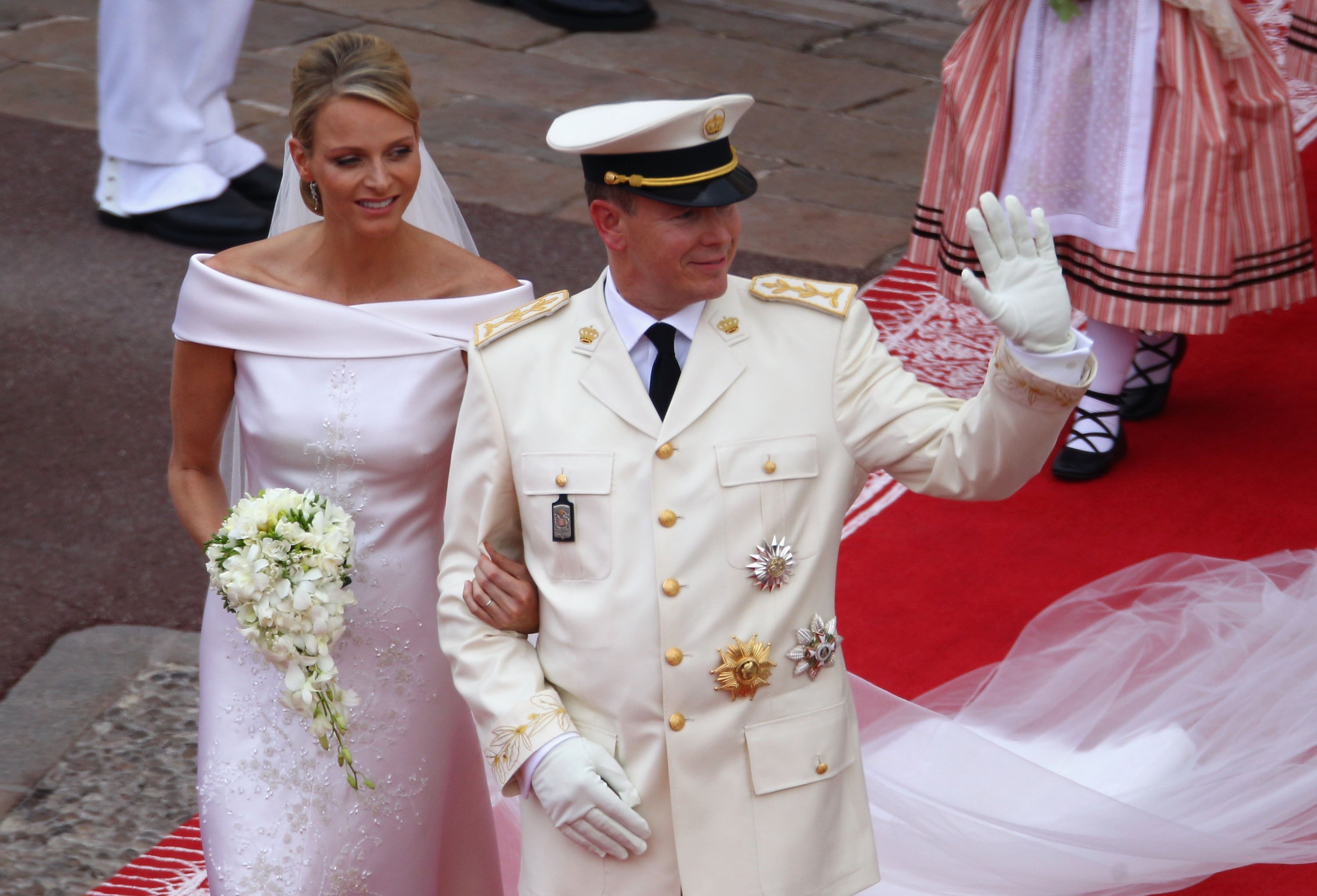 A RUNAWAY BRIDE
Albert's wedding to Charlene, a stunning South African swimmer who competed in the 2000 Sydney Olympics, proved to be one of the major talking points in Europe in 2011, but a few months later, things began to go wrong.
Since their union, Charlene has been tagged a runaway bride, although not without her reasons. A few days before their wedding, she was said to have attempted to flee Monaco after finding out details of Albert's infidelity.
The 63-year-old prince has multiple children out of wedlock, which proved a nightmare for Charlene. According to reports, the South African native made three attempts to flee the principality and prevent her marriage to Albert.
Her first unsuccessful attempt was during a bridal gown fitting in France, and her second attempt took place in Monaco's Grand Prix. Her third was almost successful except for the last-minute intervention from Albert's security details.
Their wedding was a total disgrace in view of the whole world as Charlene looked pitiable and sad all through the lavish occasion. She even proved reluctant to share a kiss with Albert, who is 20 years older.
It was rumored that the obvious sadness did not end on their wedding day as it spilled into their honeymoon. According to reports, the rocky couple spent their honeymoon in different hotels.
However, the palace has rubbished claims of an escape plot by Charlene and labeled it as ugly rumors born out of strife and jealousy, but over the years, obvious cracks have emerged from the questionable union.
LOVE CHILDREN
Prince was already a father to two illegitimate children, so when rumors emerged that the third was on the way, the world was not surprised. Albert's first child, his daughter Jazmin was born in 1992 following a fling of few weeks.
Prince Albert is said to share a good relationship with the 29-year-old and publicly acknowledged her. Jazmin now speaks openly about her family, including her famous grandmother Grace Kelly.
 His second child Alexandre was born in 2003 following years of a secret relationship with a flight attendant. Prince Albert reportedly refused to accept his son despite DNA tests proving him to be the father.
In 2005, Albert finally welcomed his son after a legal battle, but the large family had its toll on Charlene, and she struggled to accept her husband's kids until she welcomed their twins in 2014 and became open to the idea of having them relate as a family.
The Princess is said to go out of her way to ensure Albert's children are comfortable and feel part of the family even though they constitutionally cannot inherit the throne since they are born out of wedlock.
BECOMING A MOM
Becoming a mom was a game-changer for Charlene, and she was labeled as eager by her husband in a 2015 interview. She was said to be protective of her little ones and enjoys being in their midst.
Welcoming their twins Prince Jacques & Princess Gabriella seems to have calmed the water for the rocky marriage as they both focused on being the parents of their kids. However, from time to time, the former swimmer shares insight into her little home.
10 YEARS TOGETHER
Charlene and Albert joined William and Middleton to mark their 10th year together, and Charlene shared a post as a tribute to their union, but there are silent rumors that the couple is heading for the end of the road.
The mother of two is in her native South Africa, and reports revealed she had been there for a while leading to questions on when she will rejoin the principality, but the palace claimed she remains in South Africa for special treatment.
Rumors persist that another love child allegation is ongoing and might be pulling the couple apart. Regardless of what the case might be, Princess Charlene will forever be termed as the runaway bride.