Princess Charlene of Monaco Speaks Out About Her Half-Hawk Hairstyle After Facing Criticism
Princess Charlene of Monaco defends her half-hawk hairstyle after being criticized for the look not befitting her royal title. The Royal has come out in support of her husband, Prince Albert, who is accused of fathering a love child. 
Princess Charlene of Monaco likes her half-hawk hairstyle, and quite frankly, that's all that matters. The Royal is defending the hairdo she debuted at the Palace's annual Christmas Party last month, which has garnered much attention. 
The Royal said she was prepared for unsavory comments to come her new, in an interview with the French magazine, Point de Vue. She felt that given the world's current state, there are more pressing matters that should occupy people's minds.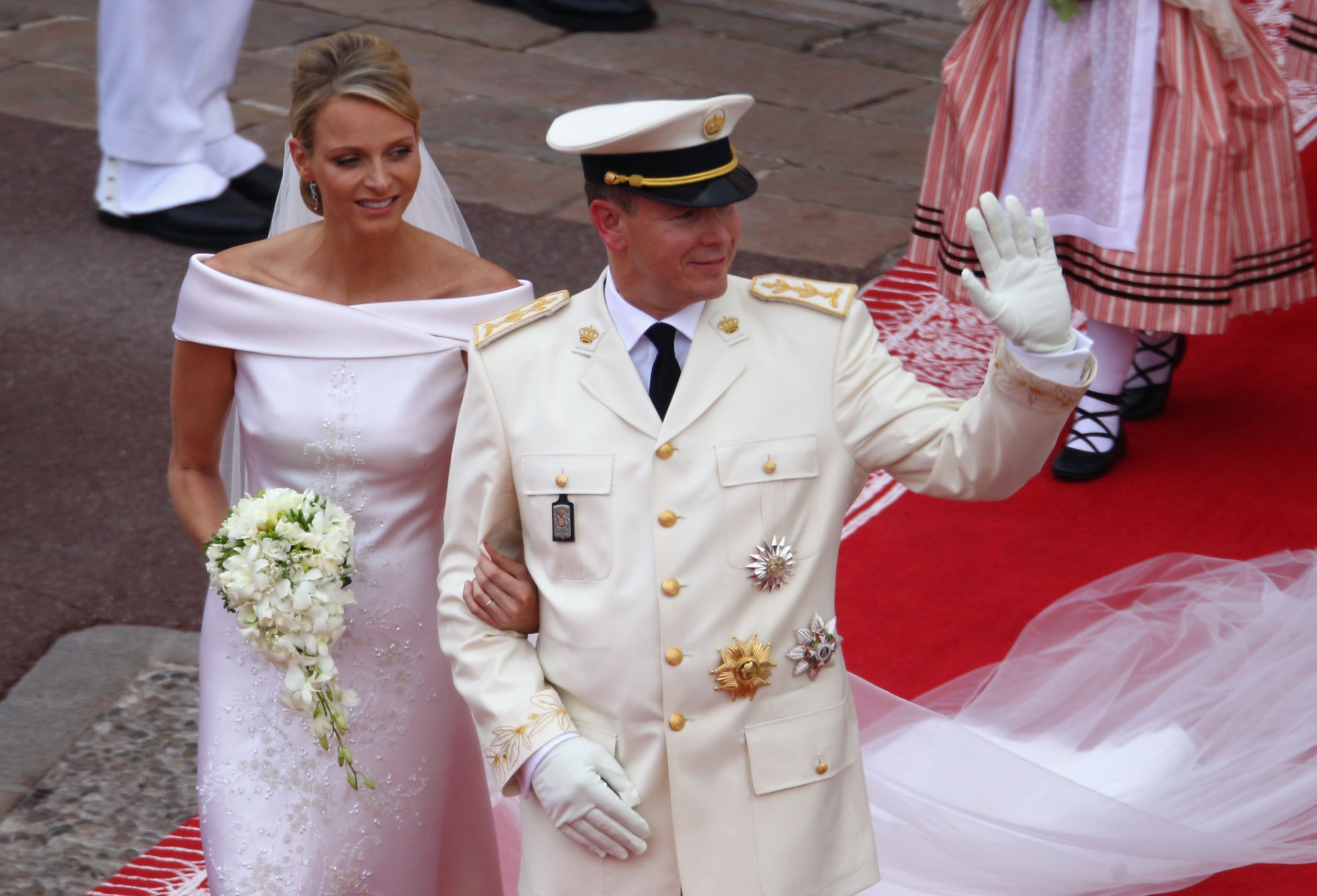 The blonde beauty went on to say she had desired to cut her previous bob for a long time and then finally did it. She also added during the interview:
The style pleases me. That's all." 
One bystander who caught a glimpse of the Princess at a boat christening ceremony on December 16 mentioned she was surprised by the cut. Another commented they found her hairstyle to be strange. 
The former Olympian has far more pressing matters demanding her attention, including a paternity case around her husband, Prince Albert II, due to begin in Milan this February.
According to an insider who is close to Princess Charlene, she's endured a tough 2020.
The Prince is accused of fathering an illegitimate child with a 34-year-old Brazilian woman in 2004. Prince Albert reportedly received a letter from the child, now 15, asking why the Prince refuses to acknowledge them.
Princess Charlene has said she is supportive of her husband, who she communicated with about being open with her when it comes to matters that burden him. Interestingly, it took a while for Prince Albert II to adjust to her new hairstyle, as she added: 
"After the initial surprise wore off, the prince understood and likes it now too."
Prince Albert's legal team has called the allegations of the illegitimate child a hoax, whilst the woman in question's legal representatives requested that the Prince subject himself to a DNA test to test the claim. 
Prince Albert has two other children out of wedlock. In May 2005, he admitted to fathering Alexandre, whose mother is a former flight attendant named Nicole Coste.
A year later, a DNA test confirmed that he was also the biological father of Jazmine Grace, whom he shares with Tamara Rotolo. The Prince met the American estate agent while on holiday in the South of France.
According to an insider who is close to Princess Charlene, she's endured a tough 2020 thanks to the latest accusation of infidelity, which would have occurred around the time Prince Albert was dating her before they married in 2011.
Last Christmas, the family released a Christmas card, portraying them as the perfect family. As Princess Charlene prepares to support her husband through the case, she adds that she is happy overall, given the privileged life she gets to enjoy.