Tia Mowry Opens up about Her Experience of Growing up with a White Father & Having a Black Husband
Tia Mowry once opened up about growing up biracial, having a Black mom and White father. She also compared how racism has affected her life both as a child and now that she has her own family. 
Tia Mowry and the rest of her siblings grew up in a biracial family, as her dad is White and her mom is Black. The "Sister, Sister" star once opened up about how she noticed the privilege that her father had compared to her mom. 
She then started to share some experiences her mom had, including how she was asked several times if she was in the right seat when they would fly first class. Another time, her mom walked into a model house to ask for a brochure, and the salesman said they were all sold out. 
HER MOM AND DAD'S RELATIONSHIP
Tia and Tamera Mowry's parents, Timothy and Darlene, eloped to be married at the age of eighteen. However, after four children and four decades of marriage, they decided to get a divorce. 
Both Timothy and Darlene worked in the army around the time of the Gulf War, and they were both stationed in Germany. Three years into their marriage, they welcomed Tia and Tamera. 
MOVING PLACES A LOT
The family remained in Germany until the twins were about two, before relocating to Texas. They then relocated to Hawaii, where Tia and Tamera spent their formative years.
By the time they moved back to Texas, the twins settled and began their careers in acting and modeling. When they were starting to rise to fame, they decided to relocate to Los Angeles to accommodate more projects.
GROWING UP BIRACIAL
In her YouTube channel, "Tia Mowry's Quick Fix," Tia opened up about her realizations on racism then and now. According to the former child star, it was different for her mother Darlene who married her White father, as compared to her Black husband, Cory Hardrict, who married her, a multicultural woman. 
When she was younger, Tia was called a racial slur for crushing on a White boy in the third grade. It was then she realized there was more to being a product of a biracial family.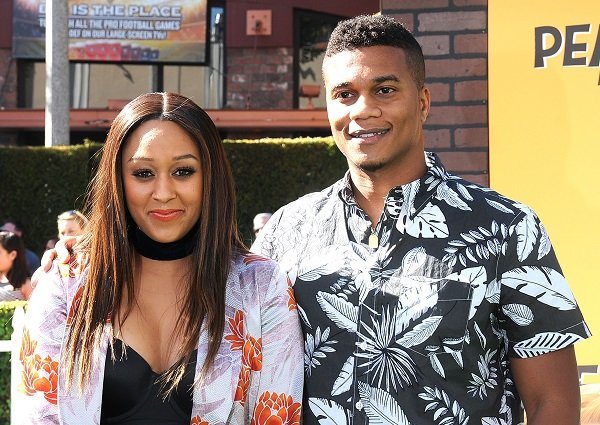 TRUE LOVE TRUMPS ALL
Luckily for Tia, her parents made her see that racism shouldn't be an issue when it comes to love. On her channel, she said her parents were full of love and they continued to instill in her that love was greater than all of the negativity around her. She added: 
"So, when they were telling me that love is greater than all of that and you see them together and they're Black and White, that is the biggest advice that you can get." 
BEING MARRIED TO CORY HARDRICT
Times are different today for Tia, who is married to Cory Hardrict. She says she'd often witness Cory being discriminated against because of his skin color, something she never saw with her father. 
"The racism that I experienced with him is mind-blowing," Tia says of her husband of 11 years. She revealed she had to adapt to seeing her husband get questioned every time he wanted to buy something expensive. 
RAISING MULTICULTURAL CHILDREN
Tia says these kinds of incidents urged her to have a conversation with their son, Cree, who himself was told at age five that his color was not pretty. It happened during a camp he joined.
Tia recalls sitting down with her son after that to make him aware of what he's up against growing up. Fortunately for Cree, he has his parents to show him the example that marriage transcends the boundaries of race and color.
ON INTERRACIAL MARRIAGES
The actress admits she fell for Cory not because he's Black but because he has the qualities of her father. She went on to share that like her dad, Cory is very patient, kind, quiet, and nurturing. 
As opposed to Tia, her twin sister Tamera married a White man. The former co-host of "The Real" has her own story to tell about being judged for marrying former Fox correspondent, Adam Housley.
TAMERA'S EXPERIENCES
Many slammed her interracial marriage as Tamera continued to defend it. "People choose to look past love and spew hate. That's what hurts me because I've never experienced so much hate ever in my life," she said in an interview on Oprah's "Where Are They Now" in 2014. 
Tamera has proven through the strength of her marriage that all that noise is just that – noise. What matters is she's happy with her husband and their two children and that life can still be a breeze if she chooses to see past the negativity.  
Tia shares two children with Cory, son Cree and daughter Cairo. Her twin sister Tamera is also a mom of two to Ariah and Aden.