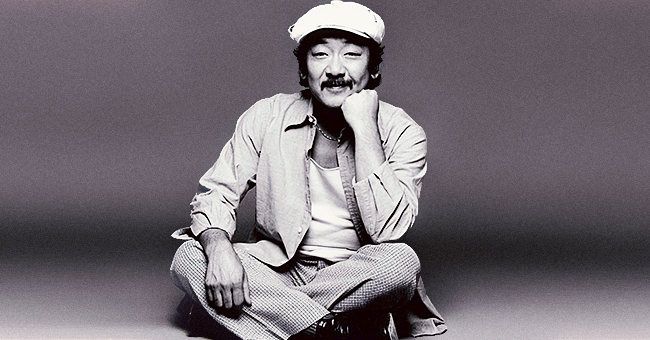 twitter.com/gettv
'Happy Days' Star Pat Morita Had Been Battling Alcohol Addiction for Years but Lost It
Pat Morita of "Happy Days" fought a fatal addiction for years until it eventually took from him the one thing he can't get back.
Before the '80s Pat Morita — born Noriyuki Morita — became famous for starring as Arnold in the sitcom "Happy Days." Years later, the fame that came with the role got replaced after he played Keisuke Miyagi in "The Karate Kid," and he became known as Mr. Miyagi.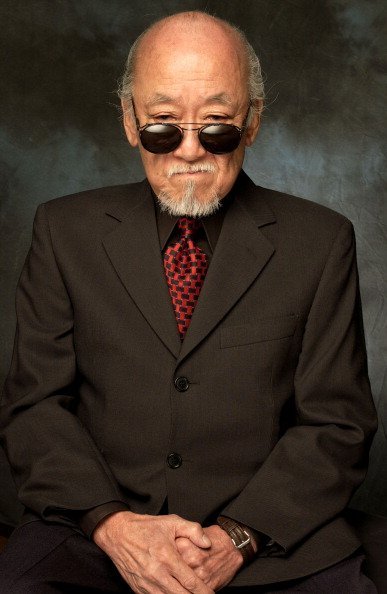 Pat Morita during CineVegas Film Festival | Photo: Getty Images
PAT MORITA'S ADDICTION TO ALCOHOL
Morita entertained the world in big screens and on television, but behind the camera, he had a severe addiction to alcohol. It was so severe that it eventually took from him the one thing he can't get back — his life.
In October 2005, he had kidney failure after a urinary tract and gallbladder infection, and he died on November 24, 2005. All his life, he tried to overcome his addiction, but he couldn't.
Evelyn Morita — his wife of twelve years — said in an interview at the time that late actor once told her that:
"I tried, I can't do it, I'm an addict."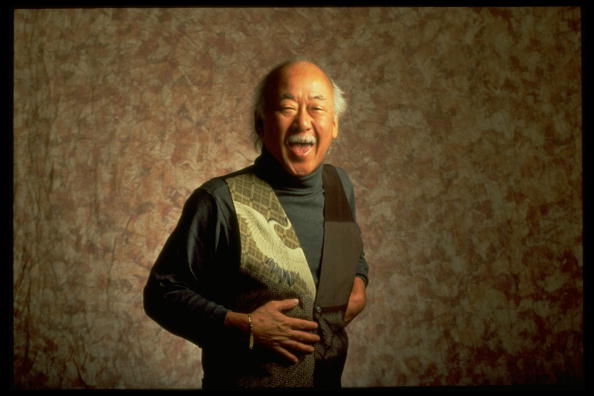 Actor Pat Morita laughing in front of nondescript backdrop | Photo: Getty Images
IT HAS TOO DIFFICULT FOR HIM TO OVERCOME
She also said that before Pat passed away, he told her he didn't want to fight anymore, and she had to let him go. Evelyn always saw past the addiction to the man within, and she said,
"He had a huge heart, he was the love of my life, and will be very missed."
Pat in his lifetime starred in very few hits and his role as "Mr. Mayugi" was his biggest till his death. It earned him an Academy Awards and a Golden Globe nomination.
In a write up about him by his daughter, Aly Morita, she wrote that the Oscar nomination marked the most significant years of his life, and he enjoyed a lot of attention that went away after a while.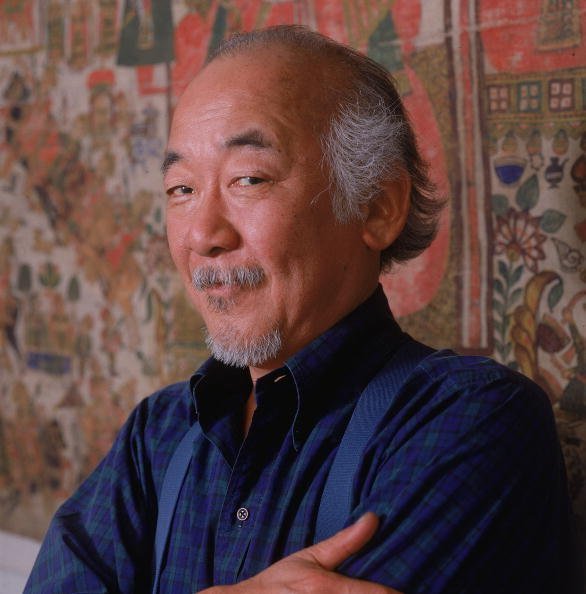 Portrait of American actor Pat Morita standing against a tapestry | Photo: Getty Images
PAT'S ROLE ON "M*A*S*H"
Aly, also noted that the times she had her father to herself was when they sat at a bar to share a drink, and the best lesson he thought her, was always to ask, "how," and not why or what.
Pat equally starred for two episodes in the CBS series "M*A*S*H" as Captain Sam Pak, and before his glory days, he tried his hand at standup comedy.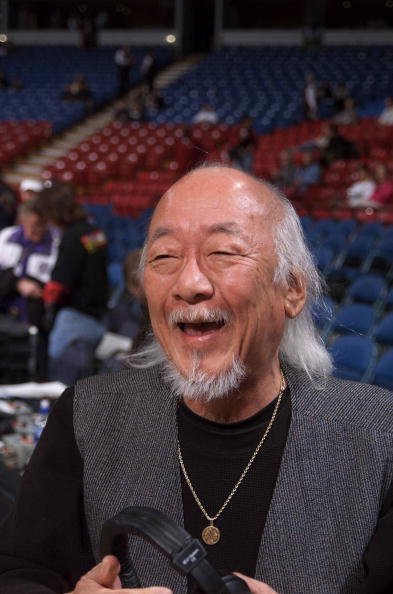 Pat Morita stops in to watch the Kings take on the Philadelphia 76ers at ARCO Arena | Photo: Getty Images
In the words of Aly, the actor was a perfectionist, a creative soul, giver, loner, misfit, a lover of culture and a kid from the school of hard knocks — referencing the time he spent at a Japanese-American camp during World War II after recovering from tuberculosis.
In the end, Pat, despite overcoming a lot of hardships in his life, finding fame and losing it, gave in to the power of the bottle, his companion for many years.
Please fill in your e-mail so we can share with you our top stories!