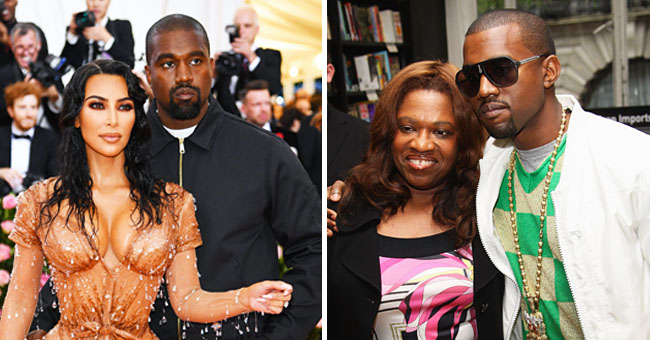 Source: Getty Images
Here's How Kim Kardashian's Mother-in-Law Donda West Died

The rapper, Kanye West's mother, unexpectedly passed away in 2007. A time in his life that still brings tears to his eyes, as Kanye blamed himself for the chain of events that led up to her death.
The day before Donda West died on November 10, 2007; she had cosmetic surgery. Dr. Jan Adams performed what he revealed to Inside Edition to have been "lengthy liposuction, tummy tuck, and breast-reduction surgery that went ahead without any issues."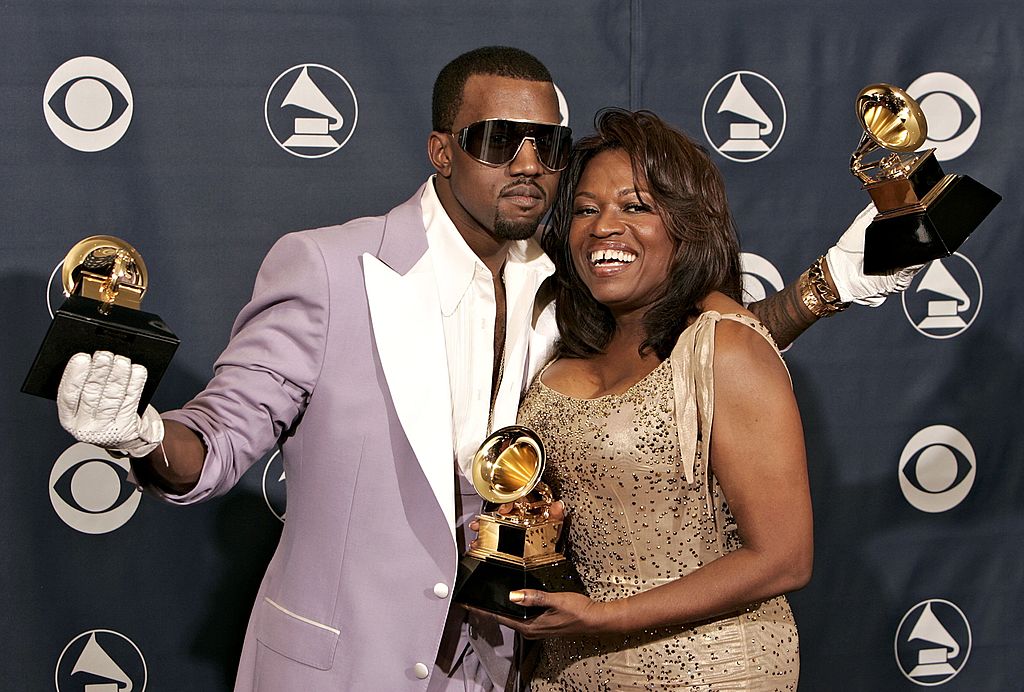 Kanye West with his awards for Best Rap Song, Best Rap Solo Performance and Best Rap Album with his mother Donda West at the 48th Annual Grammy Awards at the Staples Center on February 8, 2006, in Los Angeles, California. | Source: Getty Images.
According to PEOPLE, the autopsy reported stated that Donda opted to return home after the surgery. Donda walked out of the clinic five and a half hours after the procedure while heavily bandaged and with a prescription for Vicoden to manage post-operative pain.
While Donda got advised to receive professional post-operative care, the autopsy report reportedly stated that she got cared for by an "experienced nurse" and family members at home.
Before Donda collapsed the early on the evening of the 10th, she allegedly "experienced a sore throat, pain, and tightening in her chest." A friend present at the time dialed 911 and Donda got rushed to the hospital, where she got pronounced dead in the ER.
However, the coroner's report, according to PEOPLE, came back inconclusive regarding Donda's cause of death.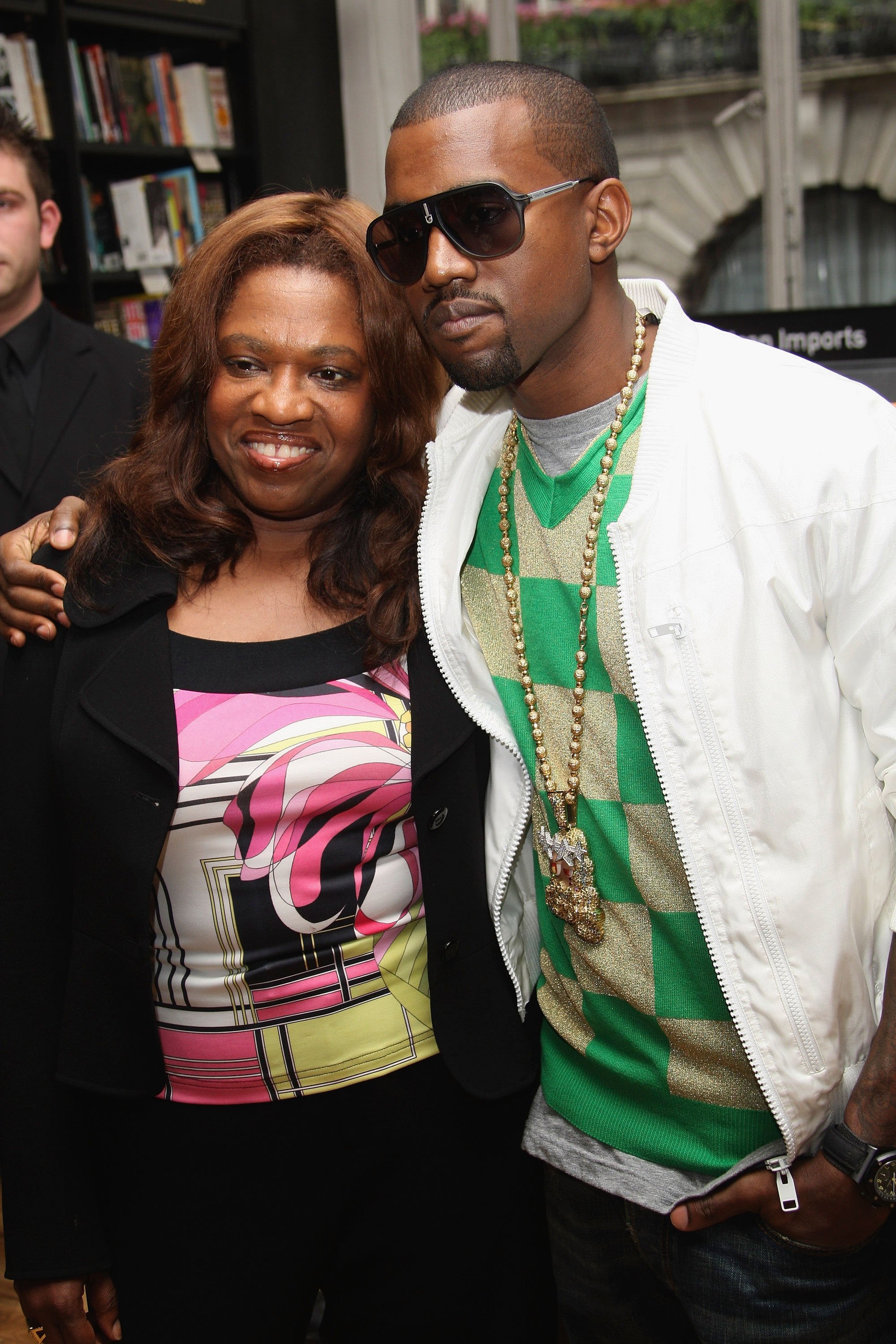 Kanye West poses with his mother Donda prior to signing copies of 'Raising Kanye: Life Lessons From The Mother Of A Hip-Hop Superstar' at Waterstones on June 30, 2007, in London.| Source: Getty Images.
"The final manner of death could not be determined. Multiple post-operative factors could have played a role in the death. The exact contribution of each factor could not be determined. There was no evidence of a surgical or anesthetic misadventure," the report stated.
Donda spent more than two decades on the faculty of the English Department of Chicago State University before she retired from academic life to manage Kanye's career.
She published the book, Raising Kanye: Life Lessons from the Mother of a Hip-Hop Star, while Kanye dedicated the song, "Hey Mama" to his late mother.
But in the years after her passing Kanye blamed himself for the tragic turn of events. "If I had never moved to L.A. she'd be alive... I don't want to go far into it because it will bring me to tears," he said during a June 2015 interview with Q Magazine.
In January 2019, a fan commented on an outfit Kanye's wife, Kim Kardashian wore on September 5, 2007.
"I'd love to see Kim bring back Juicy Couture sweatsuits and that LV multicolor bag," the fan tweeted. Although Kim and Kanye only started dating in 2012, the day paparazzi took that picture of Kim in 2007, was also the same day she met Donda.
"I was on my way to meet Kanye for his Good Life performance for the MTV Awards. I didn't really know him, but his people called my people lol & I was a girl in the audience at the live performance in Vegas. I met his mom Donda this same night," Kim replied to her fan's post on Twitter.
During an interview with David Letterman on his show, "My Next Guest Needs No Introduction," in May 2019, Kanye moved viewers to tears with a story about his mother, Donda.
Kanye West opened up about a special memory with his mother during childhood and how significant it became after her death.
Please fill in your e-mail so we can share with you our top stories!