Jimmy Carter Returns to Teaching in Hometown Church Less Than a Month after His Hip Surgery
Former President Jimmy Carter recovered from his hip surgery and returned to teaching at his Maranatha Baptist Church.
His first service was on Sunday, June 9, at 10 am. The former president arrived at the church in Georgia with a walker and a custom-powered chair. 
Carter appeared jovial in his dark suit and bolo tie and spoke about the value of serving others. He talked about how Jesus washed his disciples' feet.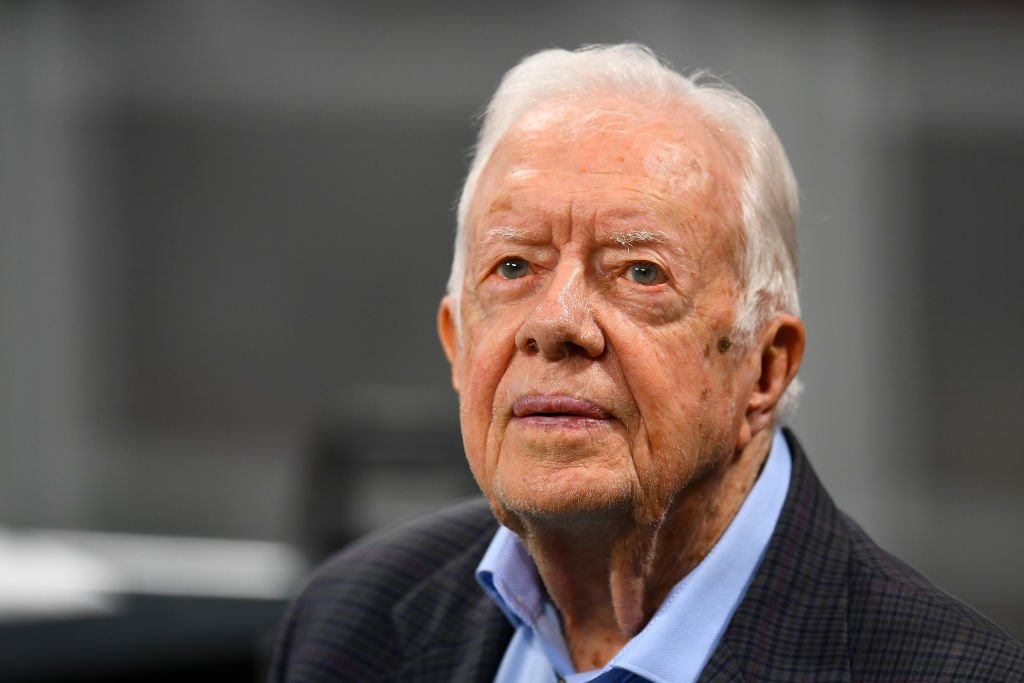 In addition, he also returned to teaching at Emory University. The institution confirmed the news in a statement.
They said that Carter has become "the first member [...] at Emory to hold a Nobel Prize," and added: 
"The principle undergirding tenure – which essentially means a continuous post as a professor – is to preserve academic freedom for those who teach and pursue research in higher education."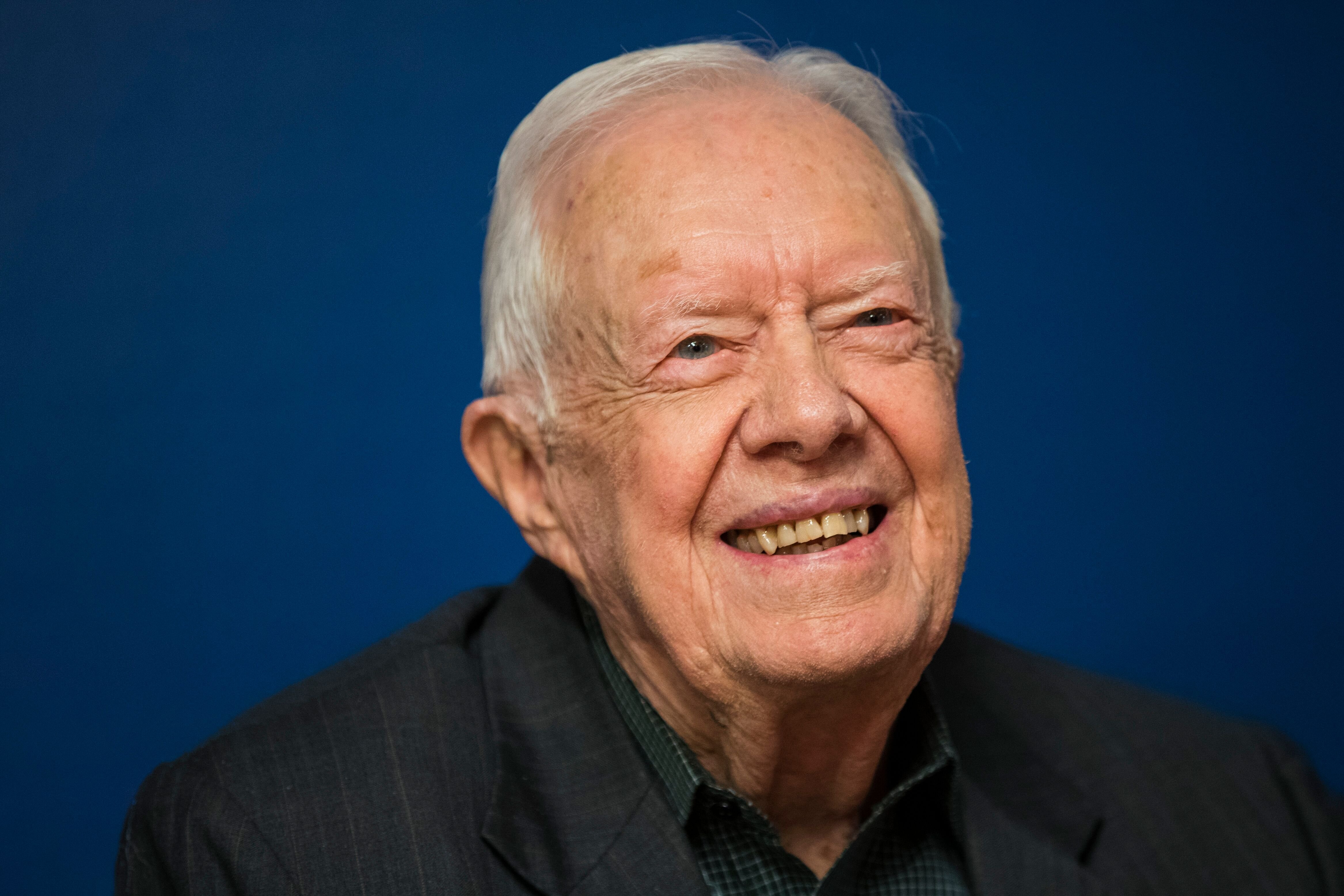 Carter has been a distinguished professor at the academic establishment for nearly four decades and looks forward to helping the next generation of students. 
Carter said during a video interview that the topic of global warming has to be discussed. When asked about the Democratic presidential primary, the one-term former president said: 
"Three of the 20 or so Democrats come down to my Sunday school classes. I just advise them all, you're not only the president of Democrats, but you're president of Democrats and Republicans. You're the president of poor people and wealthy people."
The news of Carter returning to Emory follows after the 94-year-old politician underwent surgery for a broken hip after falling at his home in Georgia on May 13.  
At the time, the Carter Center said that the former president was on his way turkey hunting when he broke his hip. After the surgery, the center said Carter was recovering comfortably.
He was treated at a nearby hospital, and the former First Lady Rosalynn Carter, Carter's wife of 73 years, was at his side. 
Jimmy Carter is back teaching Sunday School in Plains, Georgia, after hip surgery. pic.twitter.com/p3S3F7zZk7

— The Hill (@thehill) June 9, 2019
Carter is currently the oldest living former president. He was the 39th President of the United States and served from 1977 until 1981.
Prior to that, he served as the 76th Governor of Georgia from 1971 to 1975 and as a member of the Georgie State Senate from 1963 to 1967.
Throughout his career, Carter supported civil rights. In addition, he played a vital role in the Camp David peace accords and founded the Carter Center in 1982.