Inside 'Supremes' Singer Florence Ballard's Years of Poverty, Despair before Death at 32
Founding member of the "Supremes'" Florence Ballard's life was cut short from the world at the young age of 32 after creating a "life" for herself despite the odds that were built against her. 
The singer was born into a large family on the 30th of June 1943. Florence popularly known as "Flo" or "Blondie" was the 9th child of her poor parents who later proceeded to give birth to 6 more, bringing the total to 15 children. 
Her father died of cancer when she was only 15 years old. Flo began to sing during her teenage years and would attend auditions at talent shows.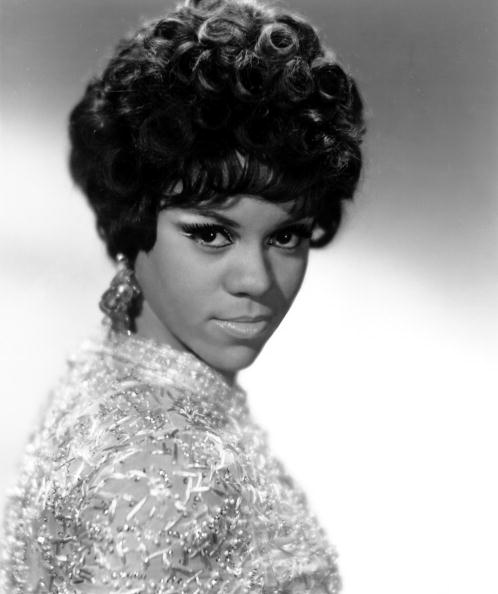 She was later noticed by a music manager (The Primes' manager) by the name of, Milton Jenkins, but Milton had other plans for the singer; he wanted to create a group. He asked her to find more band members, and that was precisely what she did. 
Flo called on Mary Wilson, whom she met at a talent show and also young Diane Ross who was her neighbor to join the group. The last member was a young girl called Betty McGlown, who was in a relationship with a member of "The Primes." 
Senator Chris Coons of Delaware one of the sponsors of the 'Classics Act bill which will help Legacy artist be paid when our music is played on Digital radio! pic.twitter.com/GWDjUFITB3

— Mary Wilson (@MWilsonSupreme) February 16, 2018
The group was called "The Primetes," which was the female version of "The Primes." The girls performed all around Detroit, at talent shows, parties, and many other events when given a chance to. 
Their hard work later paid off and got them in the same room with Berry Gordy, founder of Motown Records. Berry told the girls how brilliant they were and how much he loved their sound, but he did not give them a contract to sign. Instead, he informed them they are still very young and advised them to stay in school. 
Years later, Berry came back for the girls but then decided to replace their old name with a new one; "The Supremes," which was picked by Florence. 
We're #StraightOutta #Detroit. Where you from? #touch #marywilson #besupreme #motown #TheSupremes pic.twitter.com/p6YnOYBVBL

— Mary Wilson (@MWilsonSupreme) August 8, 2015
The grohttps://twitter.com/MWilsonSupreme/status/629864989533171712up struggled for a couple of years before finally tasting success. "Where Did Our Love Go" was their breakthrough track as the single went on to top the charts and within a year, "The Supremes" were arguably the next big thing after "The Beetles." 
After the group started achieving lots of success, Florence began having issues with Diane Ross who she thought to be Berry Gordy's favorite. One time Diane ( now Diana) had to sing lead on Florences' signature song, "People" which Berry later gave to Diana. 
On January 21, 1968, The Supremes performed in Munich. https://t.co/B66JDXZpK1 #revisit1968 pic.twitter.com/PJFSJhgoqr

— The Atlantic (@TheAtlantic) January 31, 2018
All these got Florence depressed, and she sprang to drinking excessively hence started to gain weight. After a series of drunken issues before the start of shows, Berr decided to remove her from the group. 
After leaving, She decided to have a family, so she got married and later gave birth to three children. Florence was also raped at a young age, and according to Mary Wilson, the rape caused her depression and fear for the rest of her life. 
Florence Ballard died of Coronary Artery Thrombosis at the age of 32. Her funeral was attended by former members Mary Wilson and Diana Ross.
Unfortunately, fans of the singer still held on to some grudges and Diana wasn't welcomed at the funeral as the fans resulted to booing her as soon as she stepped out of her limo.
Rest in peace Flo!