Peggy Lipton's Daughter Kidada Jones Breaks Silence on Her Mother's Death
Kidada Jones penned a heartfelt tribute to her late mother, Peggy Lipton, a month after her passing; "I will never not miss you," she wrote on her Instagram.
It is with tears in her eyes and sadness in her heart that Kidada Jones composed a painful farewell to her mother, Peggy Lipton, who lost her battle with cancer in May at the age of 72.
"My precious Mommy," Jones wrote. "Our love existed before we did. We were a constant prayer in each other's hearts that manifested on this material plane. Our bond knows no beginning and no end. Our souls… intertwined in an eternal dance of destiny, for I know we will meet up again and again."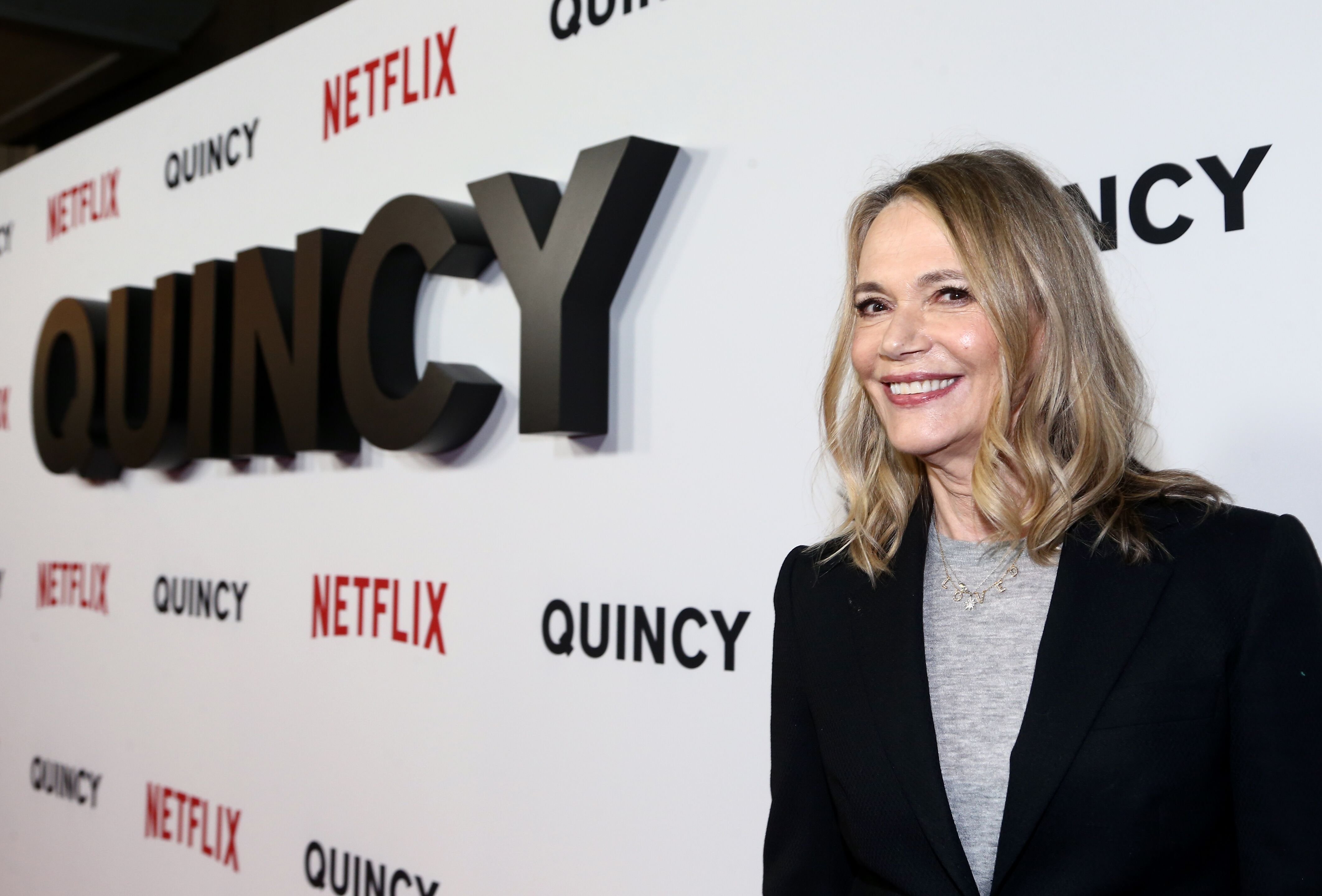 Jones, an actress, model, and fashion designer expressed her pain in her mother's absence and prayed for her loving soul to be guided by God into an everlasting peace in heaven.
"You are my north star, the light of my life and I will FOREVER savor the privilege and good fortune of being your daughter. I will never not miss you. I will slowly learn to live without the piece of me that left with you on May 11th," she concluded the post.
Her endearing letter was accompanied by a throwback photo of Jones leaning towards her mother while the "Mod Squad" star smiled and held her daughter's hand. Fans and followers commented their condolences and wishes of Lipton's eternal repose.
While others used the post as an avenue to recognize the late actress for being "beautiful" and "amazing," some showed comfort and support by sharing their own experiences of loss.
Lipton's ex-husband, Grammy Award-winning producer and musician Quincy Jones, previously paid homage to his late ex-wife in a post he shared on Twitter. He wrote:
"There is no combination of words that can express the sadness I feel after losing my beloved Peggy Lipton…. My wife of 14 years. We shared many, many beautiful memories, & most importantly, we share two incredible daughters."
https://t.co/8dZJsvAuLh pic.twitter.com/ALJ7S5SPtN

— Quincy Jones (@QuincyDJones) May 15, 2019
Lipton and Quincy wed in 1976, separated in 1986, and divorced in 1990. Throughout their marriage, they experienced a vast reaction from people who encountered them -- a biracial couple.
Among her notable works was the police drama, "The Mod Squad," which paved her way to stardom at the age of 22. She proceeded with another hit series, "Twin Peaks," years after and reprised her character in "Twin Peaks: The Return."