Rihanna Talks Love, Marriage, Kids & More in Revealing Interview
Rihanna recently opened up about her love life, the possibility of having kids in the future, being spiritual, and the major misconception folks hold about her.
The singer/actress/entrepreneur has a reputation for staying tight-lipped about her private life, but in the cover story for Interview Magazine's summer 2019 issue, she boldly requests: "Ask me anything."
Rihanna, who said she was in her homeland of Barbados at the time of the interview, spoke freely with "Ocean's 8" co-star Sarah Paulson who anchored the session.
"I am so good talking to you. I've missed you," said Rihanna, who was recently declared the world's richest female musician by Forbes.
Having to simultaneously run a beauty, lingerie, and fashion line must mean crazy schedules for anyone, but despite the fact, Rihanna tells Paulson that the first thing she does every day is to pray.
"First thing?" the actress asked again, probably finding it difficult to believe.
RIHANNA'S SPIRITUAL REGIMEN
Rihanna, 31, offered more details, adding that she started praying and fasting as early as age 7:
"I always want to start my day with a little devotion. I buy these devotion books and they're dated, so you just pull up the date and that devotion is for that day. …My grandmother was the one who started me on this. She gave me a devotion book, a physical one. It was the last thing she gave me before she passed away."
Paulson also touched on the "Anti" singer's love life, asking to know who she's dating at the moment. "Google it," Rihanna responded playfully, but she did admit that she's in love.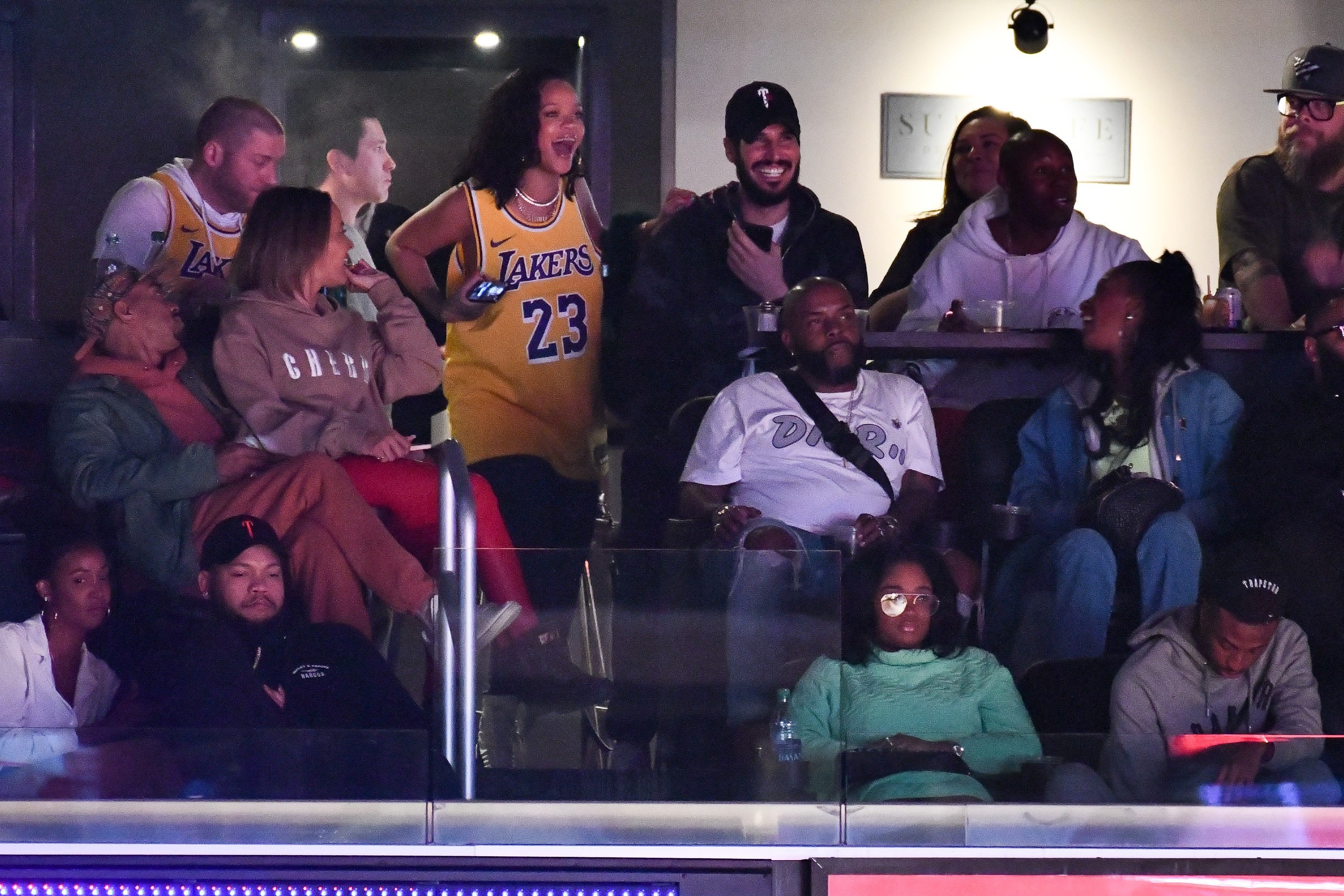 SILENT MOVES
Rihanna has reportedly been dating her billionaire boyfriend Hassan Jameel six months before the pair were spotted together in mid-2017. Over the years, the singer and her Saudi Arabian beau have made rare appearances and always manage to remain low-key.
Most recently, the couple was spotted on a boat trip in Italy alongside Jameel's family and back in April, they stepped out for date night but managed not to be photographed together.
Rihanna is living the literal dream life on Italy's Amalfi Coast w/ her billionaire boyfriend Hassan Jameel right now.

RiRi & Jameel have been publicly together for nearly 2 years now. They were first photographed making out in Spain, aka another European paradise, in June 2017. pic.twitter.com/9eQ7HyKFKw

— Affinity Magazine (@TheAffinityMag) June 8, 2019
RIHANNA'S WEDDING PLANS
With Rihanna vacationing alongside Jameel's family, one might assume marriage is definitely on the cards. Strangely, the singer stayed silent when Paulson asked if she would be tying the knot.
"Only God knows that, girl. We plan, and god laughs, right?" Rihanna finally responded.
THE ONE THING YOU DIDN'T KNOW ABOUT RIHANNA
One thing the "Fenty Beauty" boss is sure about, however, is having kids. When Paulson asked if she wants to be a mother, she replied: "More than anything in life."
Rihanna also let down her guard in the interview, revealing the one thing most people get wrong about her.
"People don't know that I'm shy. …Because I kind of pretend it's not happening, people read me as being confident. But I'm so shy I don't even want you to know I'm shy."
Among other things, the singer also disclosed that she's working on a "fun" new album and has set aside a "solid period of time for the studio next month" because she can't wait to get it out.