Megyn Kelly's Dad Edward's Sudden Death Changed Her Family Forever: 'It Was Nothing Expected'
As a news anchor and talk show host, Megyn Kelly's controversial opinions and sharp wit made her a household name. An achievement she later contributed to one of the events that shaped the person she became - the death of her father.
Growing up in upstate New York, Megyn and her two older siblings had a classic American small-town childhood. Her mother, Linda, practically raised them singlehandedly as her father, Edward, traveled a lot while he taught at SUNY, Albany's ed school.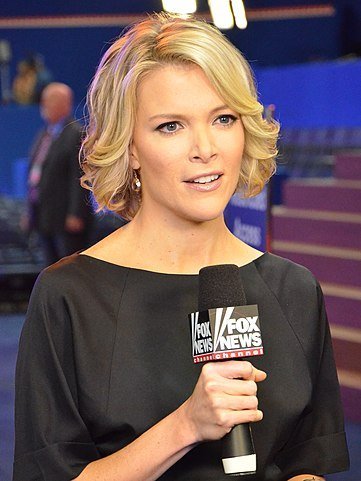 But two experiences during Megyn's teen years contributed to the goal-driven person she became.
During her seventh grade, Megyn's girlfriends turned on her then bullied her for the remainder of the year. "It was a year of torture. That's the peak year of wanting to be accepted and feeling very uncomfortable in your skin, not really understanding who you are or where you fit in—if at all," Megyn told Elle in 2014.
Many thanks to the brilliant @BadgleyMischka for their spectacular gown @ the #MetGala2016. it was transformative! pic.twitter.com/QKipPIh38x

— Megyn Kelly (@megynkelly) May 4, 2016
The second life-altering experience hit much closer to home during Megyn's sophomore year in high school. Shortly before Christmas in 1985, her father passed away. "It was nothing expected—not like he had been sick. He was fine. And then, ten days before Christmas, he died of a heart attack in our house. I mean, the Christmas tree was there and everything," she recalled.
In the years since her father's death, Megyn's memories of him had become dreamlike but remembered him as "loving and smart and funny, and always kind."
With @sethmeyers at #TIME100 last night! pic.twitter.com/d3WqIQhATo

— Megyn Kelly (@megynkelly) April 22, 2015
Her father's death made Megyn keenly aware of her own mortality and pushed her to make as much out of life as she could. Evident by her successful career, which took dedication and hard work to accomplish.
Because money had been tight, Edward canceled insurance that would have paid off their house mortgage shortly before he died. By then, Megyn's siblings were in college, and Linda had to find a way to make ends meet.
She got a nursing job at the VA hospital in Albany, and although they got by, her mother still had to make the most of each penny.
An old friend just sent me a pic of an Aug '93 letter that I sent her while in law school working a summer internship. I was 22. If only I knew then what the future would hold.
(I've protected the firm's identifying details here; no hard feelings.) pic.twitter.com/7OwF7E3wtb

— Megyn Kelly (@megynkelly) February 5, 2019
Since those early years, Megyn graduated from Albany Law School and became a corporate defense attorney; she also spent time as a journalist and 13 years as a Fox news anchor.
Megyn Kelly and NBC News parted ways in 2018 after a year as their correspondent and talk show host.
Toward the end of 2018, Megyn spoke with DailyMail about the Christmas season and the valuable lesson she learned after her father's death.
Things are looking up in St. Petersburg - the rain stopped...& I will interview President Putin on Friday. pic.twitter.com/3MJ3IoIhlH

— Megyn Kelly (@megynkelly) June 1, 2017
"Nothing matters except the people around the tree. My dad died ten days before Christmas 1985, and it changed my family forever. My last sight of him was of him sitting on the couch, looking at the Christmas tree. What I wouldn't give now to have that moment back. To have just one more chance to tell him how much I love him," Megyn lamented.
During her father's time at SUNY Albany, he founded the Evaluation Consortium, and after his death, they institutionalized an annual evaluation conference in his honor. The conference gives graduate students to opportunity to present original work and continues to push academic and intellectual boundaries which Meghyn's father had been known to in his work.
First day on the job @NBCNews! On the air in June, but had so much fun meeting new colleagues today. Grateful. Happy. pic.twitter.com/ervrTM3A8I

— Megyn Kelly (@megynkelly) May 1, 2017
After Megyn left NBC in 2018, she found herself without a job, and even though she wasn't airing on television screens, she still managed to cause controversy.
While attending jury duty, Megyn Kelly took to social media and made a joke about her employment status, which received a fair amount of backlash.