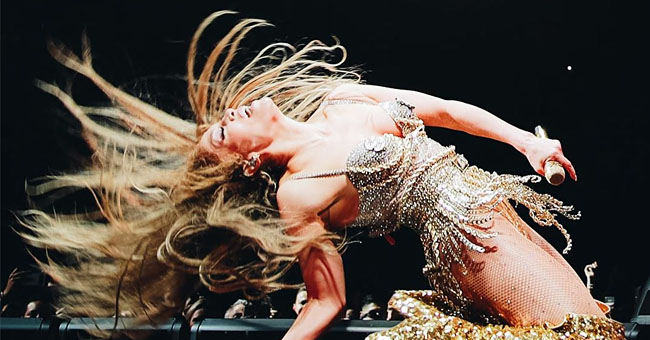 instagram.com/jlo
Jennifer Lopez Gives Lucky Fan a Lap Dance during a Concert
The singer launched her latest concert tour with an over the top show that proved to be her raunchiest to date, not only for the different revealing outfits she wore but also because her interaction with the audience.
49-year-old Jennifer Lopez launched her It's My Party Tour on Saturday, June 8, at The Forum in the city of Los Angeles, and the pop star took things to a new level by crossing a new line when she gave a male fan a lap dance onstage.
Fans of the artist shoot and shared a clip from the performance showing Lopez giving a man a personalized lap dance assisted by her backup dancers before the chair where he was sitting disappears through a trap door alongside the dancers.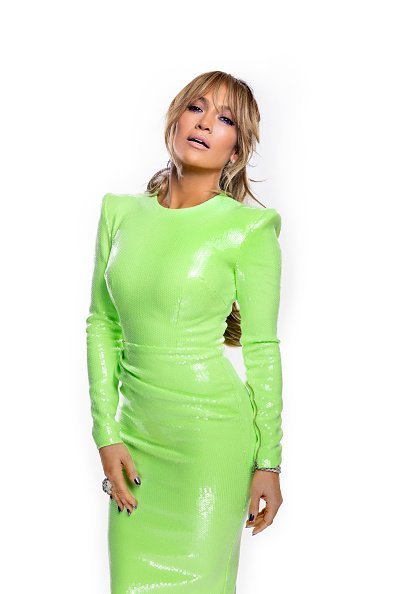 Jennifer Lopez. I Image: Getty Images.
A LUCKY GUY
"When @jlo gave a random guy a lap dance on stage... I wish it was me," one of Lopez's fans captioned a video that captured the surreal moment that the anonymous lucky man will never forget.
The chosen fan was given the full J-Lo treatment, complete with having his hands tied to a giant leopard print chair as Lopez suggestively danced for him, sat on his lap and banged her hair over him.
This year, Lopez celebrates 20 years as a recording artist and with a milestone birthday around the corner, she seems to have turned this new tour into a celebration of her entire career.
AN OVER THE TOP SHOW
Lopez started with the right foot on this tour, using every trick in her book and more to give her loyal fans the show they deserve after decades of supporting her work, and she not only revisited most of her hits but also changed outfits repeatedly to keep surprising those in attendance.
First, she came out to the stage wearing a gold, fringed bodysuit with matching thigh-high boots, before switching to a sheer PVC sequined bodysuit that left very little to the imagination, barely covering her private parts.
SHE STILL GOT IT
The almost 50-year-old artist proved that she doesn't just keep an incredibly toned physique but that she still has the stamina to put on a spectacular act, twerking and energetically dancing all over the spacious stage.
This year, Lopez celebrates 20 years as a recording artist and with a milestone birthday around the corner, she seems to have turned this new tour into a celebration of her entire career.
18.000 people were enchanted by Lopez's epic show, in what promises to be a very successful 31-date USA summer tour with five international dates.
EXPENSIVE TASTE
Lopez is not only fond of flaunting her figure and energy on stage, but she also loves to put her wealth on display, and she didn't shy away from wearing a million dollar worth of Swarovski crystals and 19 different designer outfits.
"When you're performing for 20,000 people in an arena, the people way in the back need to see you and nothing's more exciting than seeing J-Lo shining like a diamond onstage," fashion designer Ron Zangardi told Billboard.
A TOUCHING DUET
Last but not least, Lopez wanted to showcase another fundamental aspect of herself, which is being a mother.
After repeatedly sharing moments in which her daughter Emme proves to have inherited some of her talents, she finally felt the 11-year-old was ready to join her onstage, and the two surprised everyone at the tour debut by performing an impeccable duet.
Lopez and her daughter put their voices together to sing a beautiful rendition of "Limitless," and Emme did a wonderful job that made her daughter so proud.
"She has it in her blood. She has the lion heart. I'm just looking at her and I'm just hoping and praying it all goes well. I got choked up and she was fine," the singer told ET afterward.
ALEX RODRIGUEZ
Lopez fiancé, 43-year-old former baseball star Alex Rodriguez, wasn't going to miss the outstanding show for anything, and he was there in support of his future wife and little Emme.
"So incredibly proud of @JLo for all the hard work her and the team put into this show. One night down and plenty more to come," Rodriguez captioned a video of himself among the public on Lopez's show that he posted to Twitter.
"He sent me this big beautiful thing of flowers that look like a cake. It was great. He's my biggest supporter, my biggest fan. He's awesome and there's nobody I feel is more proud than he is, so that is a good feeling," a thankful Lopez later said about her beau.
Please fill in your e-mail so we can share with you our top stories!