Life of World's First All-Girl Sextuplets Now, 36 Years after They Were Born
The first world-known set of sextuplets is 36 years old now and you'll be amazed to see how they have grown up becoming six beautiful young women.
In 1983, the world was surprised by startling news; for the first time, a pregnancy of six babies had come full-term with all newborns alive and healthy. They were the Walton sextuplets, six girls who managed to survive this risky pregnancy.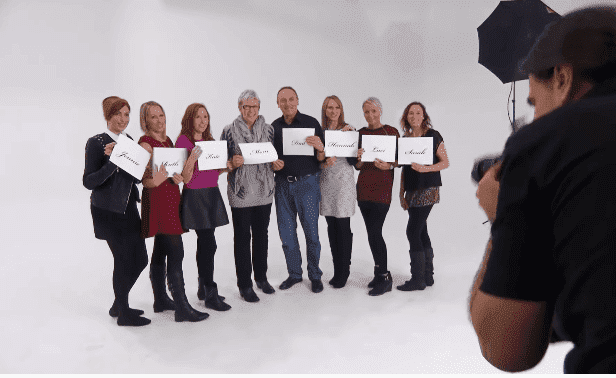 Janet's pregnancy was carefully monitored
It is always a great emotion for a couple to find out that they are expecting, and that moment when the doctor confirms that a baby is coming is intense. However, we can't imagine what Graham and Janet Walton felt when they learned that they were having not one, but six babies.
In fact, as soon as Janet was eight weeks pregnant, she was admitted to the hospital where she stayed to be monitored the entire development of the babies until the date of delivery. Obviously, nothing prepares a mother to receive six children at once and take care of them all.
In 1983 the Walton sextuplets were born in Liverpool Maternity Hospital. Thanks to specialist care, the Waltons became the world's first surviving all-female sextuplets. Around 1 in 8 babies born in the UK are admitted to neonatal care units. #NHS70 pic.twitter.com/dQvflloSiu

— NHS Wales Shared Services Partnership 🏳️‍🌈 (@NWSSP) June 29, 2018
The couple had a hard time conceiving
They have had problems to conceive before and adopting was already being considered because the medication to get pregnant had not worked in their case the first time they tried it. However, the results they got with the next fertility treatment worked just too well.
Hannah, Ruth, Luci, Kate, Jennie, and Sarah, were born in Liverpool, England on November 18, 1983, and they remain unique: no other group of all-female sextuplets has survived and the world has seen them reach adulthood with amazement.
Walton Sextuplets' family home is for sale. Can you spot the artwork celebrating their birth? http://t.co/X0BMsFohXb pic.twitter.com/lMuV8aVh6F

— Liverpool Echo (@LivEchonews) August 10, 2015
Sarah blessed her parents with their first grandchild in 2014. Grandpa Graham was quite nervous that day, but Grandma Janet had everything under control and smiled calmly.
Janet remembers that day in great detail, she had talked with Sarah over the phone early in the morning and less than two hours later she was happily carrying her baby in her arms. Her first grandchild was a lovely baby girl with big brown eyes and a lot of dark hair.
Walton sextuplets – I thought, hurrah - it's twins! http://t.co/IpRYElr53Z

— The Guardian (@guardian) February 14, 2015
Sarah's child, Jorgie
Grandma took the first photo of Jorgie an hour after her birth. The girl weighed 7 pounds and 6 ounces and a half compared to the 2 pounds and 5 ounces her mother weighed at birth, making a big difference.
Today the young Walton women each have their separate lives and interests but they stay together. Janet has retired from work and is practically dedicated to spending time pampering and taking care of her granddaughter Jorgie.
Haven't they grown up? Family photos show Walton sextuplets 27 years on https://t.co/mxbjyFY4Q1 pic.twitter.com/dkazFLJxxr

— Standard Entertainment & Lifestyle (@SDEKenya) January 28, 2018
Other famous sextuplets are the McGhee's children: Elijah, Issac, Josiah, Madison, Olivia and Rozonno Jr. were born on June 9, 2010, in Columbus, Ohio.
Not long after they were born, the McGhee family posed for a photo, which rapidly turned into a web sensation. Six years later, they posed for an updated version of their popular snap.