Kourtney Kardashian Displays Her Curves in a Vintage Checkerboard Swimsuit with a High Leg Cut
The reality television star took to Instagram to share a snapshot from her joyous time with her friends during a recent pool party. A couple of days ago, Kourtney Kardashian shared an Instagram story, which is now unavailable, flaunting her toned figure in a bold one-piece bikini.
The star chose a black, checkerboard-patterned Fendi swimsuit for her day-out by the poolside along with her friends.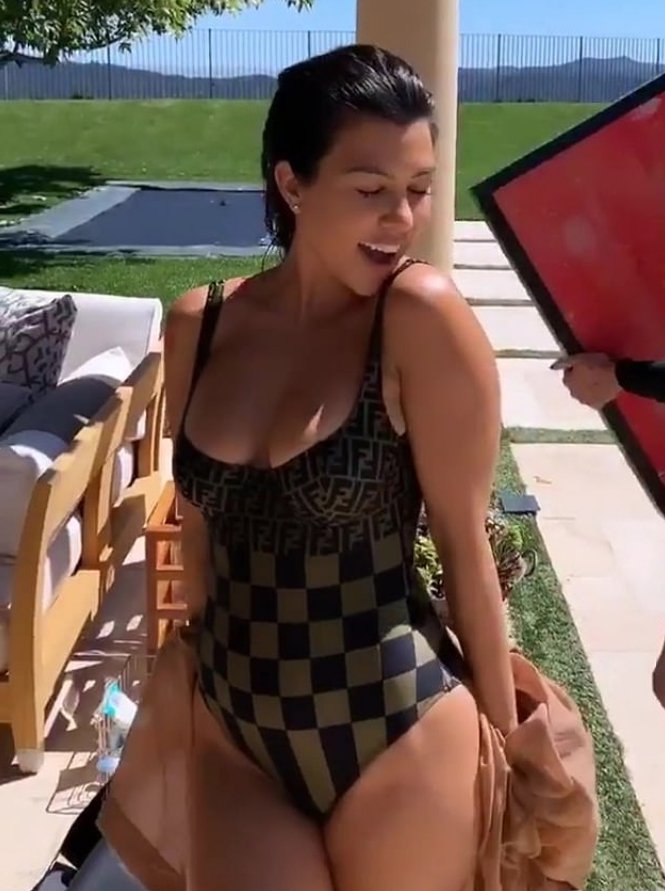 In another video she shared via her Instagram stories, singer Sia was seen holding up a portrait of Kardashian, which was painted by her sister, Khloe. Sia described the painting as "the Mona Lisa in a thousand years."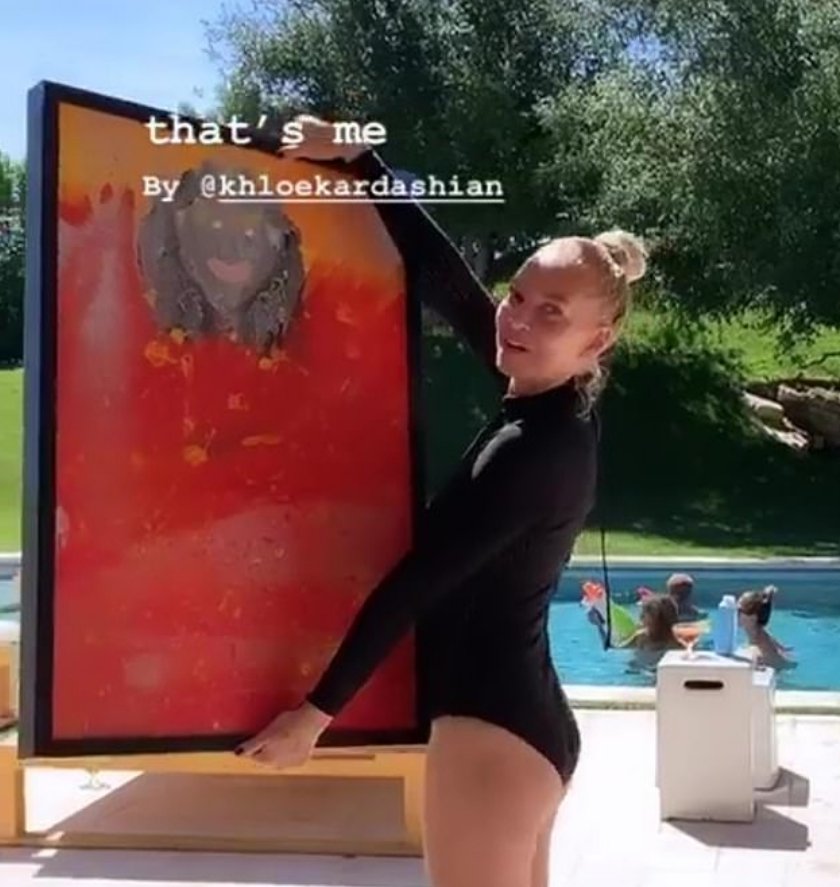 Accompanying Kardashian and her friends, including Sia and Larsa Pippen, was the reality star's only daughter, Penelope. Another video shared on Instagram revealed the mother-daughter duo taking a plunge into the pool.
Kardashian is no stranger to sharing her bold style statement and flaunting her toned-up body on social media with millions of her followers.
Previously, the reality star caused a stir by sporting a see-through dress during a public outing in Los Angeles.
She also made headlines in November last year with her 'barely-there' top which she donned during a night out with her ex, Scott Disick.
Kardashian and Disick share three children among them, and the family was recently seen together during their vacation, which was televised on the reality show "Keeping Up With The Kardashians."
They were also accompanied by Scott's current girlfriend, Sofia Richie, on the trip.
Kardashian opened up about having a great time on the trip and described the entire experience as "not awkward." For her, it is all about working together to keep things "normal" for her children.
However, her mother, Kris Jenner, raised concerns over her decision of traveling along with Disick and Richie for such vacations.