Melania Trump Looks Stylish in the Roosevelt Room
Melania Trump is someone who rarely speaks to the press, letting her husband and President of the United States, Donald Trump, do all the talking.
However, the First Lady stepped out of her comfort zone during a meeting with the press in the Roosevelt Room of the White House on Wednesday, June 12, 2019.
For the occasion, Melania wore a beautiful and classy pink suit featuring two large lapels and an oversized cut inspired in the 80s, a look that certainly drew quite a lot of attention.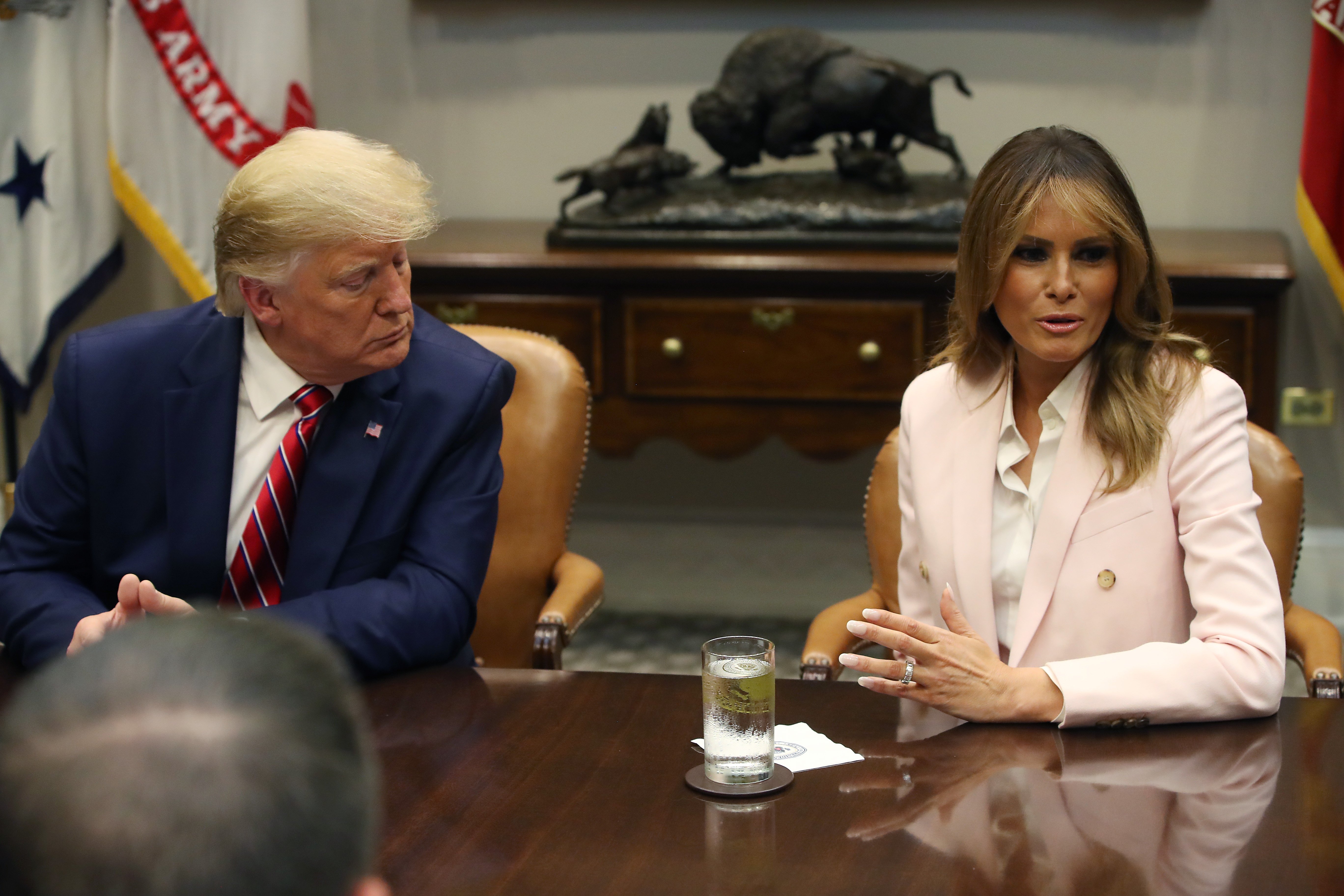 A VISION OF CLASS AND GRACE
The pastel jacket had three large gold buttons down each side, as well as detailing around the pockets. A simple white shirt could also be seen peeking from underneath the jacket.
The 49-year-old completed the outfit with a pair of matching pink stilletos and carefully applied makeup, mainly eyeshadow and lashings of mascara.
Great to welcome back President Duda & Mrs. Kornhauser-Duda of Poland at the @WhiteHouse today! pic.twitter.com/A3UxqNUqzn

— Melania Trump 45 Archived (@FLOTUS45) June 12, 2019
The stylish ensemble was worn to welcome Andrzej Duda, the President of Poland, and wife Agata Kornhauser-Duda to the White House, with whom the First Couple spent some time with.
ALWAYS THINKING ABOUT THE CHILDREN
While speaking to the press in the Oval Office, Melania took the opportunity to say that she would be discussing the difficulties children are currently facing in the U.S. and Poland with her Polish counterpart :
"It is great to have them here again. I'm looking forward to talking with Mrs. Duda about children, what they are facing in our country, what they are facing in Poland as we did the first time. And we will continue to do so."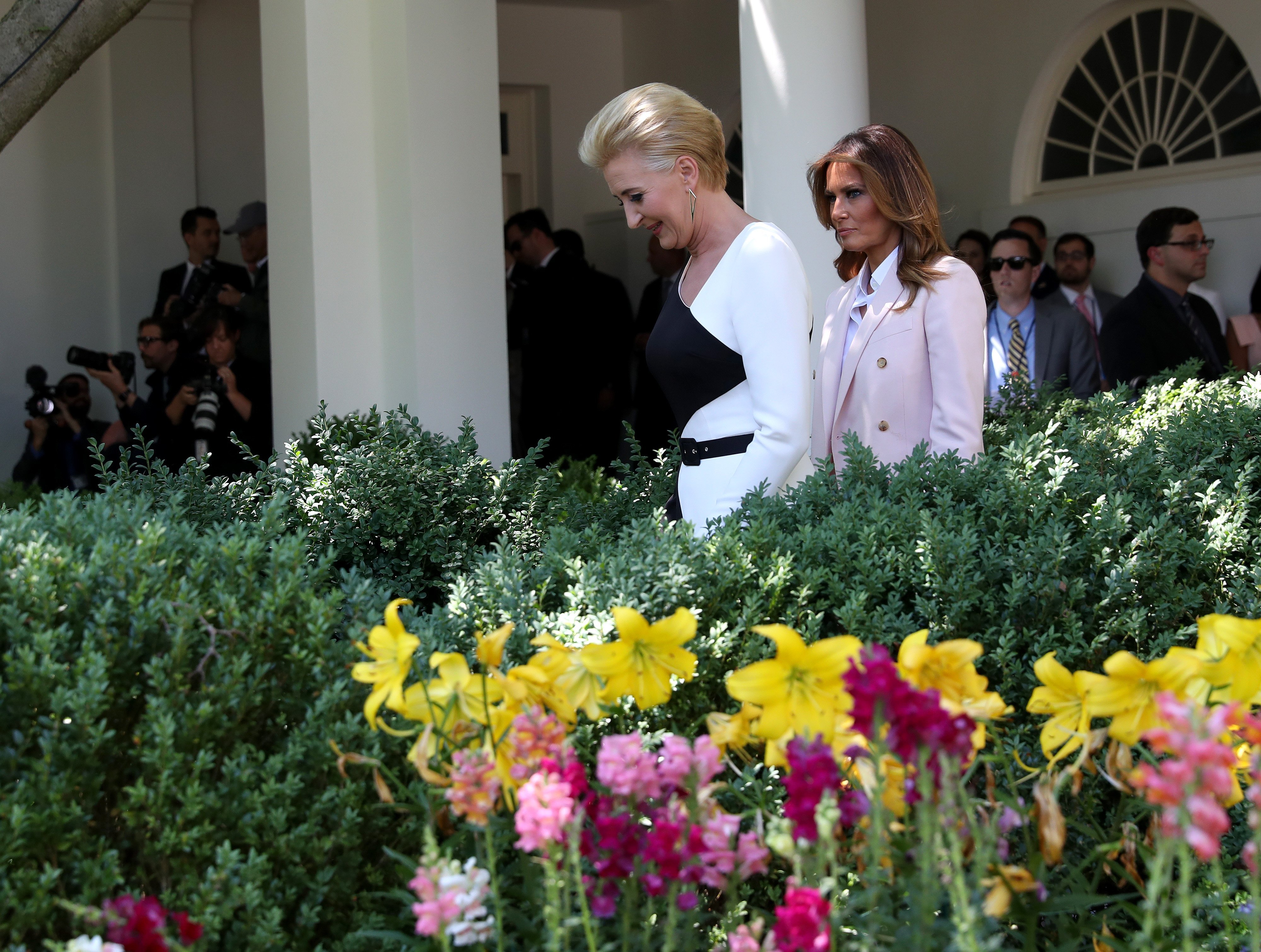 Children's well-being has always been one of Melania's greatest concerns, which led her to create the "Be Best" campaign. Trump, who was sitting next to his wife, praised her work and said that their son Barron was her inspiration.
According to the President, Melania loves the 13-year-old boy very much and wants to make sure nothing happens to him, that's why she wishes to spread awareness to the suffering many children have to deal with on a daily basis.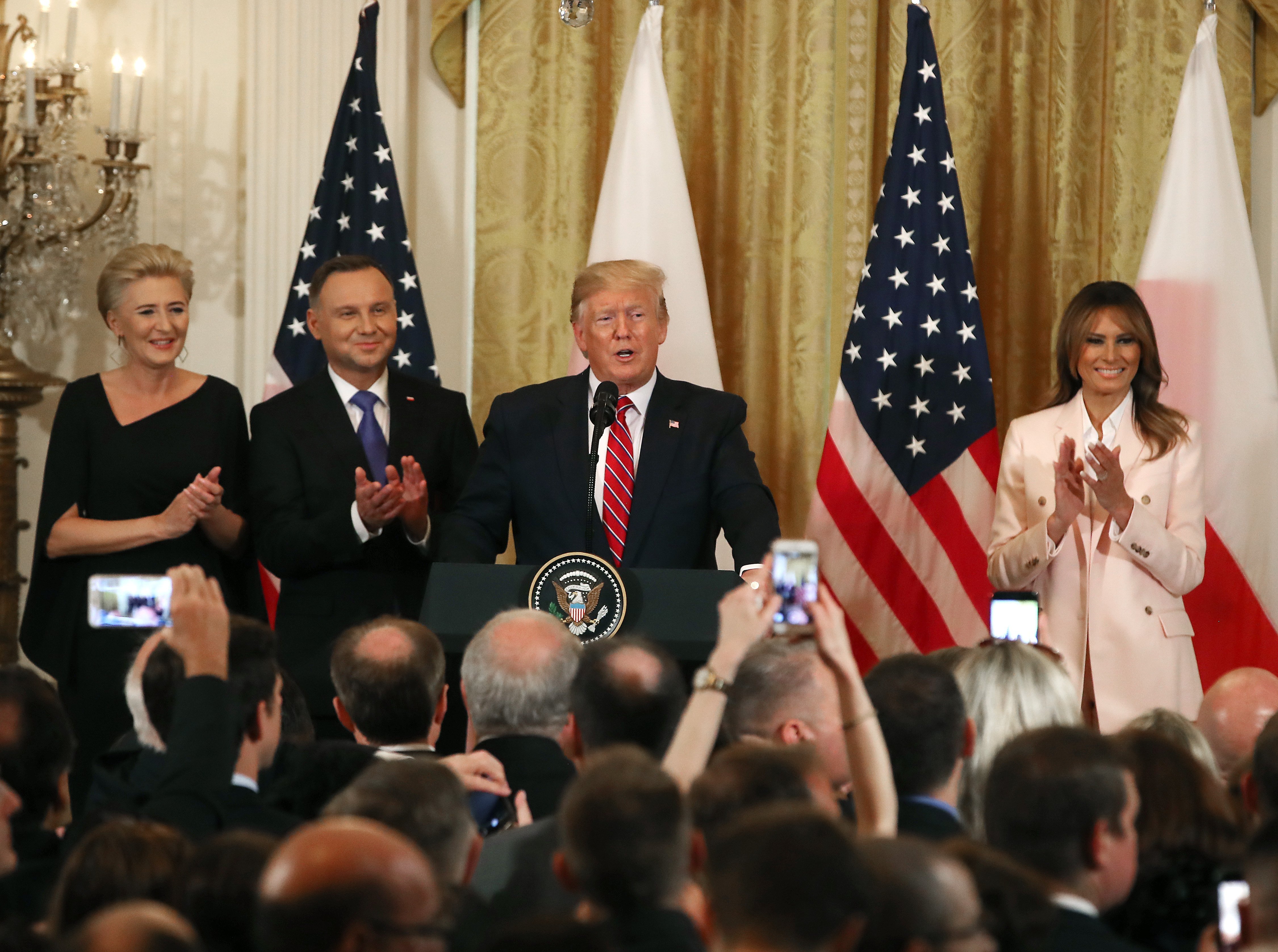 CAMPAIGNING AGAINST DRUGS
While addressing the press, the First Lady shared some valuable advice: "I always say love yourself more than you love drugs." But this wasn't the first time Melania talked about the dangers drugs represent.
Back in April, during the Rx Drug Abuse and Heroin Summit, Melania spoke about the dangers of opioids to unborn babies, as well as their mothers.
The 49-year-old also said that she is committed to supporting more treatment facilities where both "mothers and babies can recover, and replace the bond of addiction with the bond of love between a mother and her child."