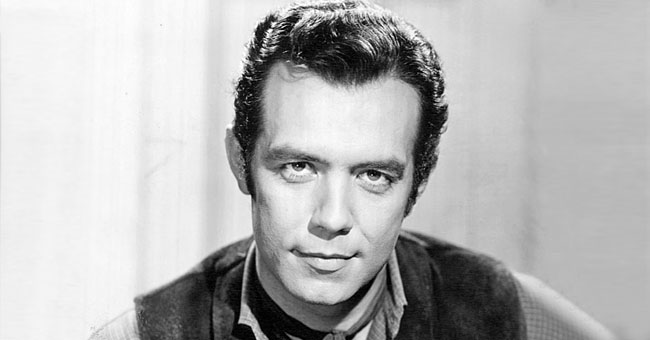 Wikimedia Commons
Tragic Story about 'Bonanza' Star Pernell Roberts Losing His Only Son
Best known as Adam Cartwright on the 1960s television western classic "Bonanza," Pernell Roberts may have had acting success, but his personal life reflected the opposite with the tragic death of his son and four marriages.
Before Pernell appeared on television screens as the eldest Cartwright son, he had already married and divorced his first wife, Vera Mowry. A professor at Washington State University while she also taught theatre history at Hunter College, Vera and Pernell got married in 1951.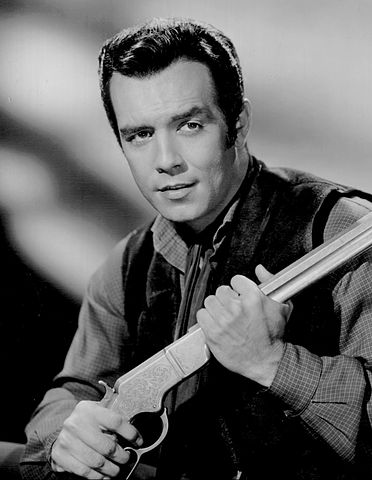 Pernell Roberts in 1961. | Source: Wikimedia Commons.
Vera and Pernell's relationship
During that time, Pernell acted in "The Playboy of the Western World," "The Glass Menagerie," and "The Importance of Being Earnest," and several other productions.
Vera gave birth to their son Jonathan Christopher Roberts in 1951, and two years later Pernell moved to New York, by that time they had already separated, but officially got divorced in 1959.
The rest of his relationships
The actor married Judith LeBrecque three years later but divorced in 1971. His nuptials to Kara Knack came the following year and lasted until 1996. During his marriage to Kara, Jonathan had attended Franconia College, but in 1989, at the age of 38, he died in a motorcycle accident.
The year after his divorce from Kara, he married Eleanor Criswell, and the couple stayed together until Pernell's death from pancreatic cancer on January 24, 2010.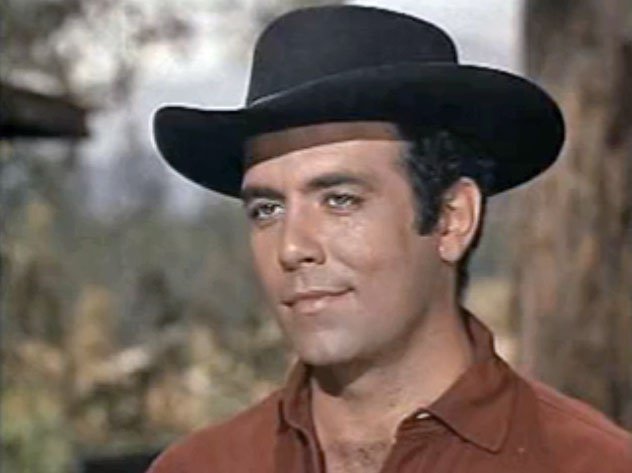 Pernell Roberts from the television series Bonanza. Episode: "Showdown" (1960). | Source: Wikipedia Commons.
During the times Pernell looked back at this time on "Bonanza," he explained why he left the show after 202 episodes in 1965. The show ended in 1973, and Pernell's exit happened during the height of the show, and his popularity. Pernell said:
"I had six seasons of playing the eldest son on that show. Six seasons of feeling like a damned idiot, going around like a middle-aged teenager saying, 'Yes, Pa' 'No, Pa' on cue. It was downright disgusting – such dialogue for a grown man."
He was not taken seriously as an actor
He felt that he wasn't being taken seriously as an actor and didn't want to get stuck in the character, which would harm his career.
In the following years, Pernell appeared on shows like "Gunsmoke," "Mannix," and "The Wild Wild West." His popularity went up again in 1979 when he starred in the medical drama "Trapper John M.D." for which he received an Emmy Award in 1981 and aired until 1986.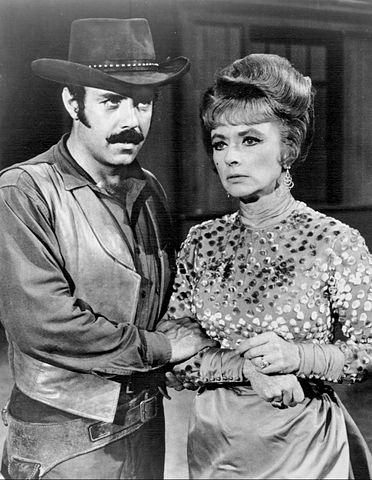 Amanda Blake and Pernell Roberts on "Gunsmoke" in 1968. | Source: Wikipedia Commons.
Born on May 18, 1928, Pernell came from humble beginnings and grew up on the edge of the Okefenokee Swamp in Waycross, Ga.
During high school, he acted in church and school plays. Afterward, he attended the Universities of Maryland and Georgia Tech but failed to earn a degree from either institution. He then served in the Marine Corps band at Quantico, Va. before he began his acting career in 1950.
Pernell's co-star in both "Bonanza" and "Gunsmoke," Rance Howard, had acting careers that started similarly, but their lives took different paths.
After Rance died, his son, Ron Howard, shared the news and we took the time also to remember Rance and the legendary life he led.
Please fill in your e-mail so we can share with you our top stories!