Inside 'the Jeffersons' Isabel Sanford's Marriage That Ended after 3 Kids Were Born
Isabel Sanford modeled the perfect wife for many viewers in "The Jeffersons," but in reality, not only did she leave a troubled marriage after three kids, but she also had no wish to remarry.
Sanford portrayed Louise "Weezy" Jefferson to a Tee: the long-suffering yet firm wife of her on-screen husband George Jefferson (played by Sherman Hemsley). But none of it would have happened if Sanford had not left her real-life husband.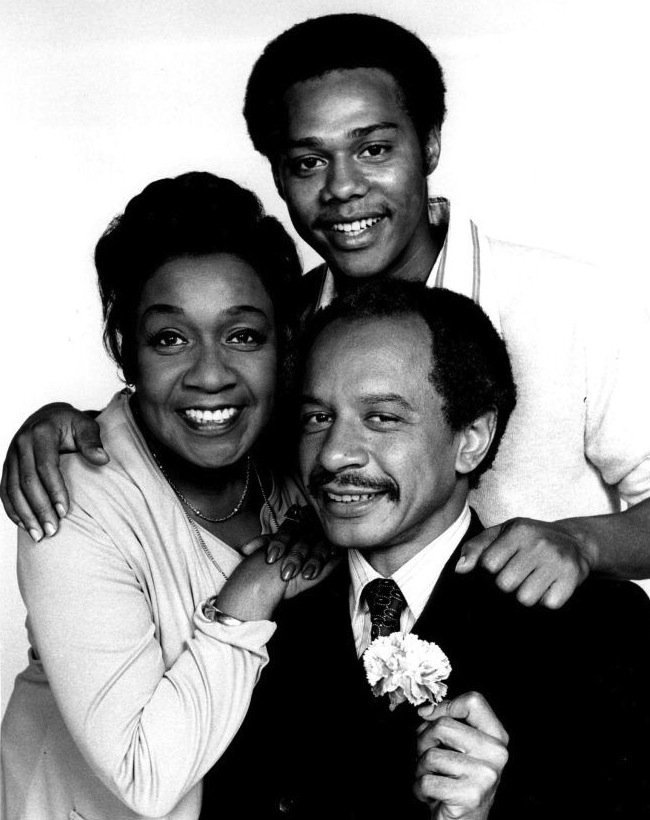 The actress was quite early with marriage, getting into it shortly after high school graduation, according to PEOPLE. Her husband, William Edward "Sonny" Richmond was a house painter.
In no time, the couple welcomed three children – Pamela, Eric, and Sanford – but the union would unravel not too long after. Sanford upped and left with her three children, leaving the familiarity of New York for an unpredictable California in 1960. Her goal was to strike gold in Hollywood.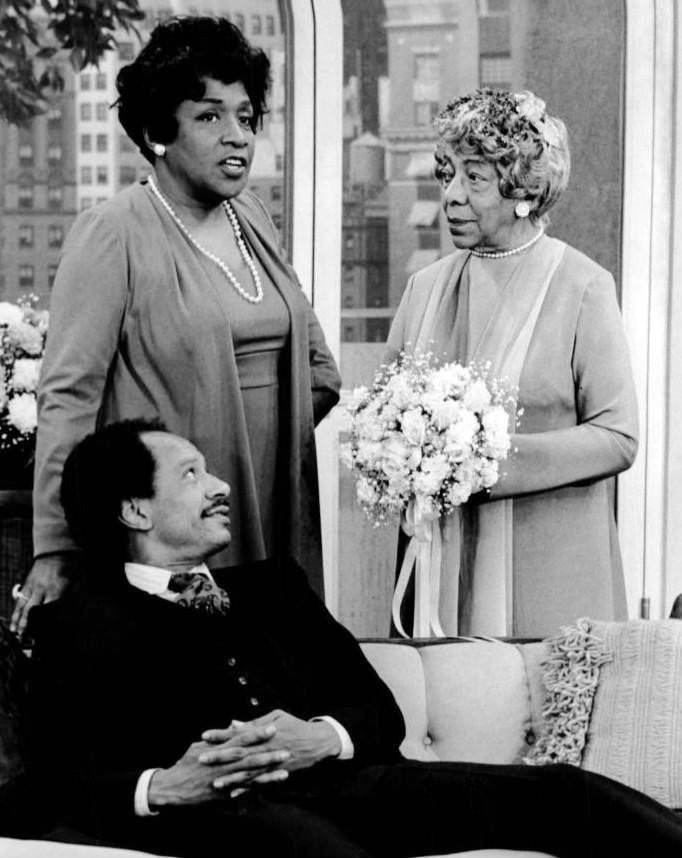 A NEW LIFE
She told the outlet:
"The children didn't miss him much, and I just let it go at that. He was weak and I was an ambitious young woman."
"We agreed to disagree," Sanford added in a 1980 interview with Ebony Magazine. "We couldn't see eye-to-eye on a lot of things, so I just felt I'd rather be by myself and raise the children." Asked if she thought she'd ever walk down the aisle again, the actress's response was a firm "No!"
About a month after she arrived in California with the kids, Sanford heard that her husband, Sonny, had died after getting involved in a fight.
ABC announced a live tribute special to 'All in the Family' and its spinoff, 'The Jeffersons' https://t.co/kbN8MqIOKf pic.twitter.com/MJQ1mGVYpW

— Rolling Stone (@RollingStone) April 19, 2019
CHASING THE DREAM
Before leaving New York, Sanford had been involved in several theater productions, but on getting to California, her first job was as a keypunch operator, a position she held for seven years.
Notwithstanding, Sanford continued to pursue her passion for acting and found small theater roles once in a while. After film director Stanley Kramer saw her in James Baldwin's 1965 Broadway play, "The Amen Corner," he offered her a role in the 1967 film "Guess Who's Coming to Dinner."
"That role," Sanford recalled, "was the first biggie. That put me on boards in LA."
STRIKING GOLD
From then on, the sky was only the starting point for the New York native. Her performance in the film caught the attention of ace TV producer Norman Lear who cast her as Louise "Weezy" Jefferson in "All in the Family."
The CBS hit show premiered in 1971, and by 1975, Sanford and Hemsley had become fan favorites to the extent that they got their spin-off, "The Jeffersons."
The series, premised on the TV family's upward movement to Manhattan from Queens as a result of George Jefferson's booming dry-cleaning business, was an instant hit.
TV VS. REALITY
No doubt, Sanford nailed her portrayal of Weezy, but many may not know it probably had to do with the fact that the TV character had a lot in common with the real-life Isabel Sanford.
"I don't think that Isabel Sanford is too different from Louise Jefferson," the actress said, adding:
"When I was with my husband, I was the boss. I mean, what I said would go! He may have thought he won, but I won every argument. And Louise does, too. She's the one who keeps George's [her TV husband George Jefferson] feet on the ground. That's the way I was with my family. Whenever we had to discipline them, Sonny used to say to the children 'You just wait 'til Isabel gets home.'"
AWARDS & A BUSINESS
For her role as Weezy, Sanford would earn five Golden Globe and seven Primetime Emmy Award nominations. She also won a Primetime Emmy Award for Outstanding Lead Actress in a Comedy Series in 1981, making history as the first African American actress to win in that category.
Not only did Sanford boost her acting profile with "The Jeffersons," but she also made sure to fund a side hustle that fed her family outside of the 11 years she was on the primetime show.
According to ILOSM, the actress capitalized on the plot of "The Jeffersons" to open a dry-cleaning business named, "Weezy's Dry Cleaning." Yes! Sanford went all out on that one. Her son, Sanford K. Sanford, managed the company while the actress continued pursuing her acting career.
ISABEL SANFORD: AN ICON LIVES ON
"The Jeffersons" aired its last episode in 1985, but Sanford went on to appear in several films and TV series like "Original Gangstas," "Living Single," "Hangin' with Mr. Cooper," and "The Fresh Prince of Bel-Air."
Sanford received a star on the Hollywood Walk of fame in January 2004, and six months later, the world lost a TV icon that defined an entire generation.
Sanford passed away on July 9, 2004, at age 86 in a Los Angeles hospital where she was recovering from neck surgery, reported the New York Times.
Have you heard? @iamwandasykes will be playing Louise Jefferson in the @ABCNetwork LIVE reboot of #TheJeffersons! We're celebrating on #TVOne by giving you a #TheJeffersons marathon Friday evening beginning at 8/7C! #MovinOnUpMarathon pic.twitter.com/yiU4V2Xr4t

— TV One (@tvonetv) May 22, 2019
Last month, actress/comedian Wanda Sykes gave life one more time to Sanford's career-defining character in a one-night recreation of "The Jeffersons" produced by Lear and late night host Jimmy Kimmel.