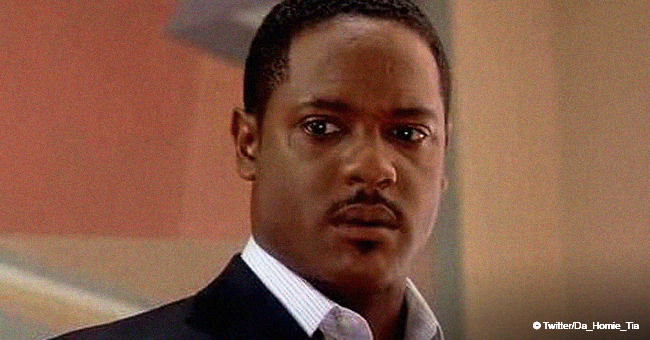 Here's the Gorgeous Woman Blair Underwood Has Been Married to for 24 Years
Blair Underwood, who acted as Carlos in the movie "Madea's Family Reunion" is now 54 years old, and now spends a lot of time with his beautiful wife and children.
At 54, it still seems like the actor hasn't added a day to his age. Blair has always kept his family affairs private, that's why you don't see or hear much about them on the internet.
The 54-year-old recently revealed that he retired from Hollywood for about a year and spent a lot of time with his family during an interview on "Live Kelly". According to him, he rented an RV and went on a road trip across the country with his wife and kids.
His character in the Tyler Perry movie was hated by lots of fans because " Carlos" was an abusive husband. He played the role so well that it could have easily convinced people that he is abusive off camera.
That shows how good an actor Blair is, but he is nothing like "Carlos," in fact, he is the total opposite of the character. The fact that he has been married to his wife Desiree DaCosta for 22 years is surprising because apart from Hollywood, that's very rare to come by these days.
Desiree also worked BTS in Hollywood for a while when worked as Eddie Murphy's assistant between 1989 and 1992. Blair also proved how much of a family man he is back in 2013 when he starred in the NBC series "Ironside". He explained:
"I been married for 19 years and have three children, and family is the most important thing especially at this time in life,"
"After six months in New York doing stage, I really didn't want to be away from my family that long, and NBC was nice enough to shoot the series here, which is great."
The couple's marriage is blessed with three children, two sons and a daughter. He also rarely posts pictures of his wife on his Instagram page.
The recent one was a picture of them at the "Academy Awards" after party back in February, and he captioned it "Steppin' out with wifey at the #vanityfair party last night.
Always a great time running into industry friends old and new! #AcademyAwards #HollywoodsBiggestNight . He has won several awards including a Grammy Award for the "Best Spoken Word Album" for the movie, "An Inconvenient Truth." His net worth is estimated at $8 million.
Please fill in your e-mail so we can share with you our top stories!