Hillary Clinton Gives a Rare Look inside Her and Bill's Gorgeous Home
Hillary Clinton opened up about the charming residence that holds her heart as she shared a glimpse into her second home since moving out of Washington. 
In an interview with Architectural Digest, the former First Lady revealed that she was compelled to choose her new home in 2000 based primarily on her emotions. She made the move in the last year of husband Bill Clinton's presidency.
Of course, the location was also a factor for Clinton who had just been elected into the senate. She remained in the US Capital so as to attend sessions. Her beautiful home, nicknamed "Whitehaven" after its street address, was the perfect match. 
At 5,500 feet, the Massachusetts property lies a mere three kilometers from the White House. According to CNN Edition, the couple paid $2.85 million for it. 
Clinton told Architectural Digest: 
"It was an emotional reaction. When I was elected to the Senate in 2000, I knew that I needed a place to live while we were in session during the year. So I began looking. And, I had an experience in this house, which was just emotional."
She said that upon exploring the third floor of the house, she looked over the trees and saw behind the British embassy and it gave her the feeling of being "in old-time London or New York." 
The gardens were exceptional and unlike any others she had seen on her real estate tour. Although the couple knew they would have to make substantial renovations to the house, they knew immediately it was the right one. 
The Neo-Georgian red-brick home would be broken into to create more space and lighting, explained Rosemarie Howe, the interior designer who helped make the changes between 2003 and 2006
In pictures of the renovated house, we see a conservatory with red and tan walls and a blue room with a table that held mementos from the likes of Nelson Mandela and a painting of former king of Jordan, King Hussein. 
Clinton is not just a gift collector though. Howe said her entire family has "a lovey connection to their past." They like a "comfortable" home that is welcoming to both guests and family.
Meet Hillary Clinton's 2016 campaign HQ: A northwest DC mansion called "Whitehaven": http://t.co/WY9tsvitaO pic.twitter.com/n1dpQ0odtb

— The Hill (@thehill) February 20, 2015
Speaking of family, Clinton further revealed that her mother Dorothy Rodham played a major role in choosing the colors, patterns, and furniture that went into the house. "Both my mother and I love color," she said. 
Clinton spends most of her time in her New York home, but she tries to spend as much time as she can in Whitehaven. She holds lots of events there, sometimes hosting hundreds of people, other times allowing friends and family to use the outdoor space while she's gone.
Born in 1947, Clinton was a lawyer and politician before she became Secretary of State in 2009, during Barack Obama's presidency. When she ran in 2016, she was the first female candidate to reach as far as she did.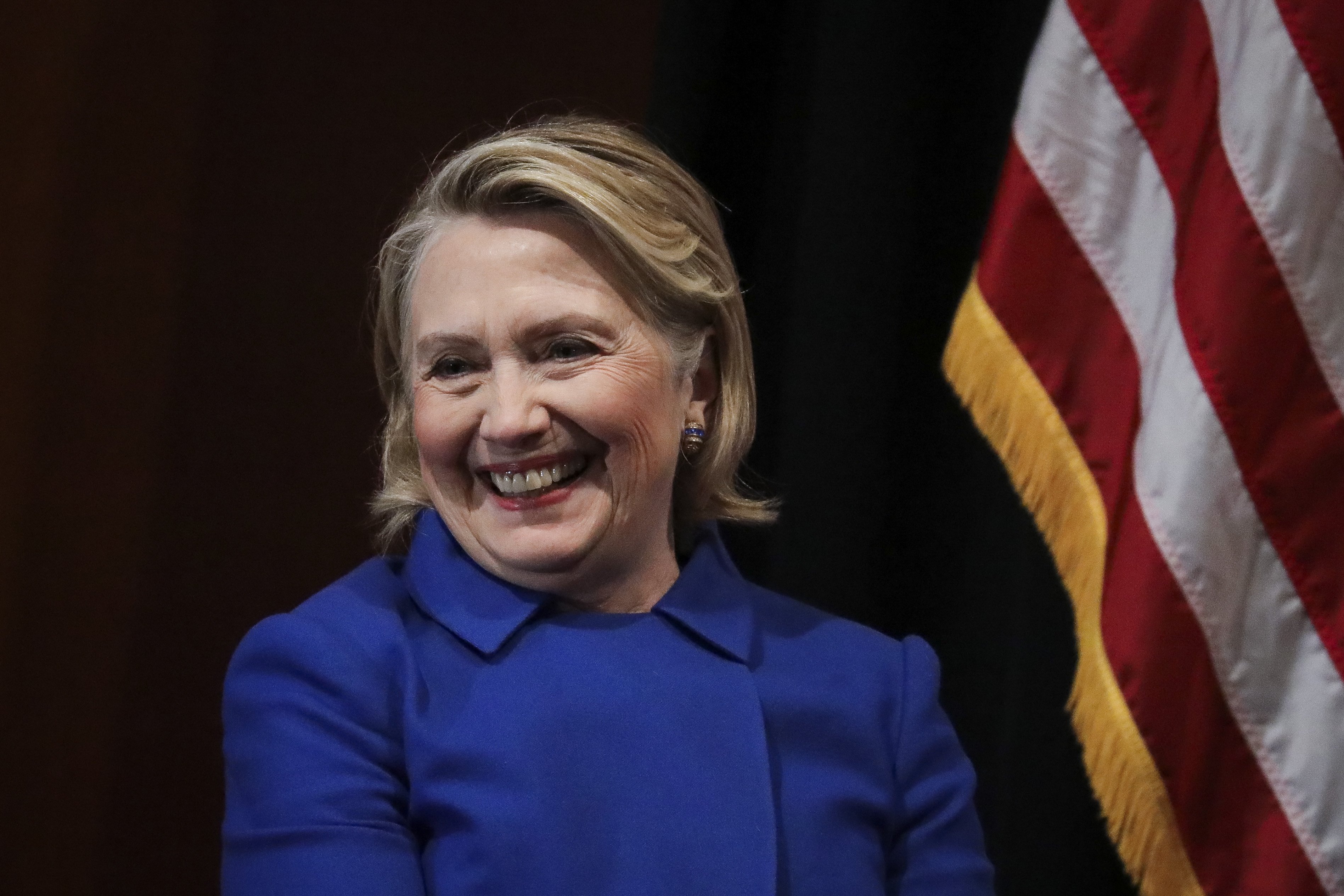 She met Bill Clinton when the two attended Yale University. They got married in 1975 and have one daughter, Chelsea Clinton. They have two grandchildren and one on the way. 
Sadly, Clinton recently lost a family member in her brother, Tony Rodham. He passed away last week due to unknown reasons. Clinton shared the news via Twitter in a tributary post. 
"It's hard to find words, my mind is flooded with memories of him today. When he walked into a room he'd light it up with laughter. He was kind, generous, & a wonderful husband to Megan & father to Zach, Simon, & Fiona. We'll miss him very much," Clinton wrote.