Hillary Clinton gets her name carved in stone on a wall of historic milestones
The Former First Lady of America and Secretary of State Hillary Clinton had a granite stone erected in her honor. 
The stone was placed in Park Ridge, Illinois, as a reminder that it is Clinton's hometown, and identifies her as a United States senator. 
The inscription reads, "Hillary Rodham Clinton, candidate for the U.S. President, US Secretary of State 2009, U.S. Senator 2001, First Lady 1993, Maine South 1965."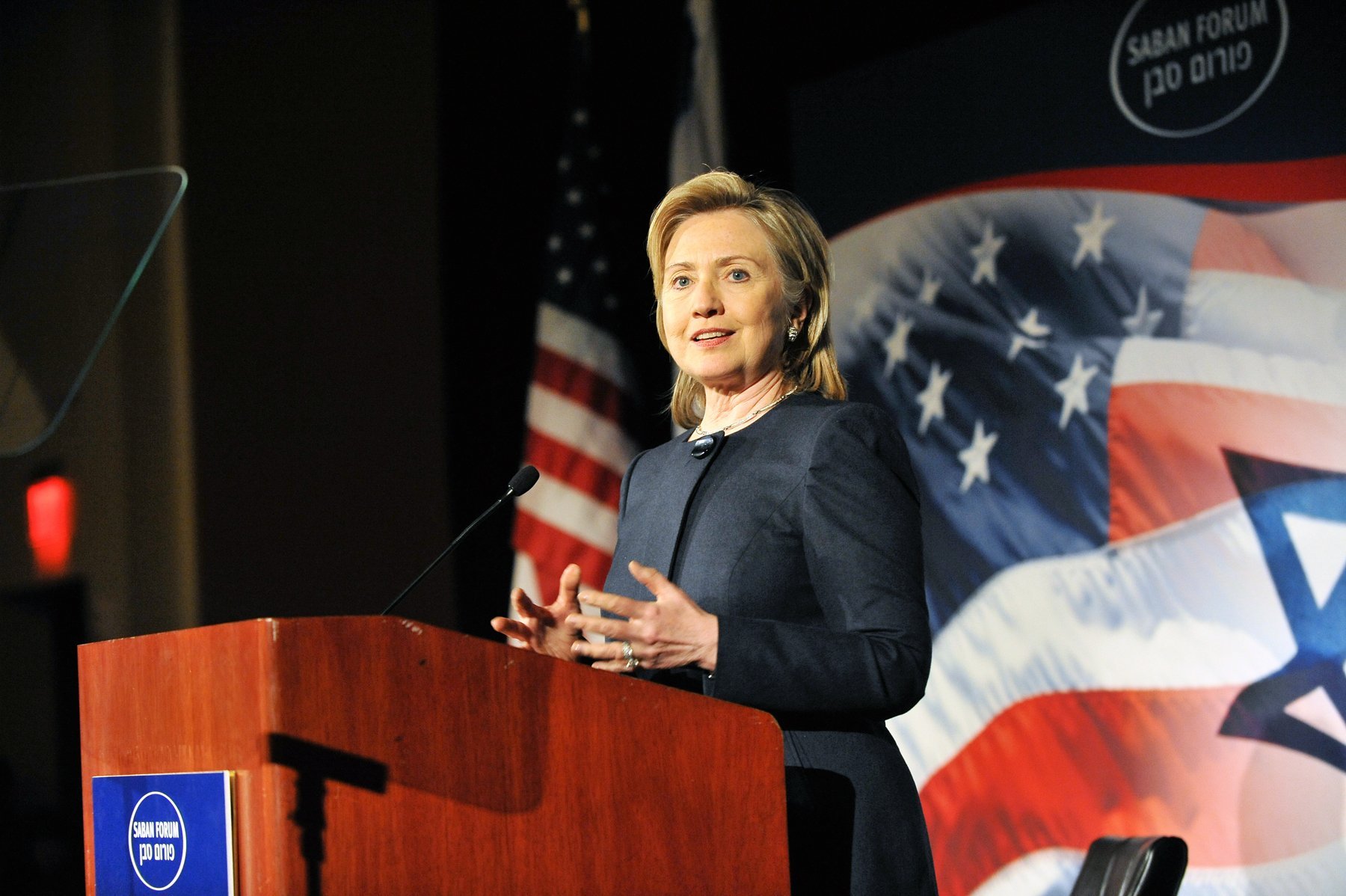 It is located at the Campfire Girls Fountain at Park Ridge's Hodges Park and commissioned by the Park Ridge Heritage Committee.
Her stone is one of 34 that surrounds the fountain and was the last stone to be inscribed the park's historic wall of milestones. 
Other noteworthy stones include those of composer John Alden Carpenter, designer of the city flag Raymond Hollis, as well as Albert Buchheit, the city's first mayor. 
The heritage committee said in a media states that Clinton attended the local elementary schools and high school, and "spent her formative years in our city."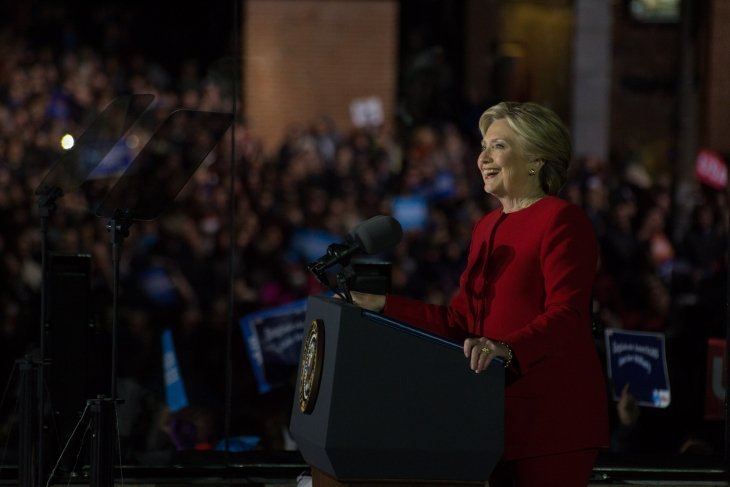 Plans to include Clinton in the heritage wall were finalized in April 2017, and her name was included in a book published by the Heritage Committee.
It is titled, "Park Ridge: Milestone of HIstory," and includes her photo, as well as three pages to list her accomplishments, and details from her formative years. 
I wonder how long before someone defaces this as she has hurt so many people to get rich and famous

— Peterman (@nooneinpar2) January 26, 2019
@HillaryClinton a Presidential candidate who won by the Peoples Vote, lost by the Electoral Vote bought by foreign country to elect a puppet. Is it right @realDonaldTrump ?

— Olga Sixta (@OlgaSixta) January 26, 2019
The committee spokesperson confirmed that no tax dollars were used to engrave the milestone. Proceeds from book and several private donations went towards her granite milestone. 
Some of the stones date back to historical events from the early 1800s. Clinton was born in Chicago Illinois, and her family moved to Park Ridge when she was three years old.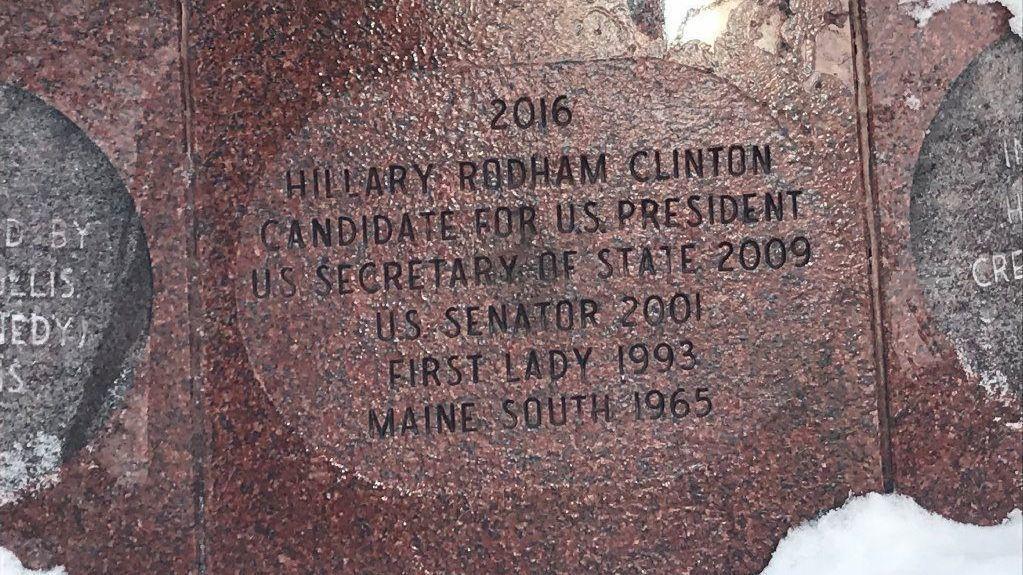 Her father, a businessman of English and Welsch decent, founded a successful textile business in Park Ridge, while Clinton's mother was a homemaker. 
Clinton participated in various extramural activities during her school years and graduated in 1965 in the top five percent of her class. 
Clinton is also going to be a grandmother again. Her daughter, Chelsea, recently revealed that she is pregnant with her third child. Read more here.