Sandra Bullock Turns Heads at the MTV Awards
Sandra Bullock looked stunning as she quietly made her way into the MTV Awards with at least one of her two kids, who she often keeps hidden from the spotlight.
The actress couldn't hide for very long, though, because she received the first award for the night. As she made her way to the stage, the audience and viewers got a full view of her spectacular outfit.
Bullock shared the spotlight with fellow actresses
She won the award for The Most Frightened Performance of the year, presented by Wonder Woman herself, Gal Gadot. Bullock acknowledged Gadot as well as several other amazing women in her speech. 
Jada Pinkett Smith, Melissa McCarthy, and Brie Larson also topped the list of women that she was thrilled her son could admire at the event. Bullock also received a nomination for Best Performance in a Movie. 
She looked incredible for her win
The 54-year-old looked flawless in a dazzling fuschia tube top with frills and chic black pants. She knew it was all she needed as she kept things simple by going without any jewelry on the big night.
Her straight brown hair framed her face perfectly while her eye makeup wowed. After she received the Golden Popcorn trophy, Bullock gave a funny but moving speech about the movie that landed her the award.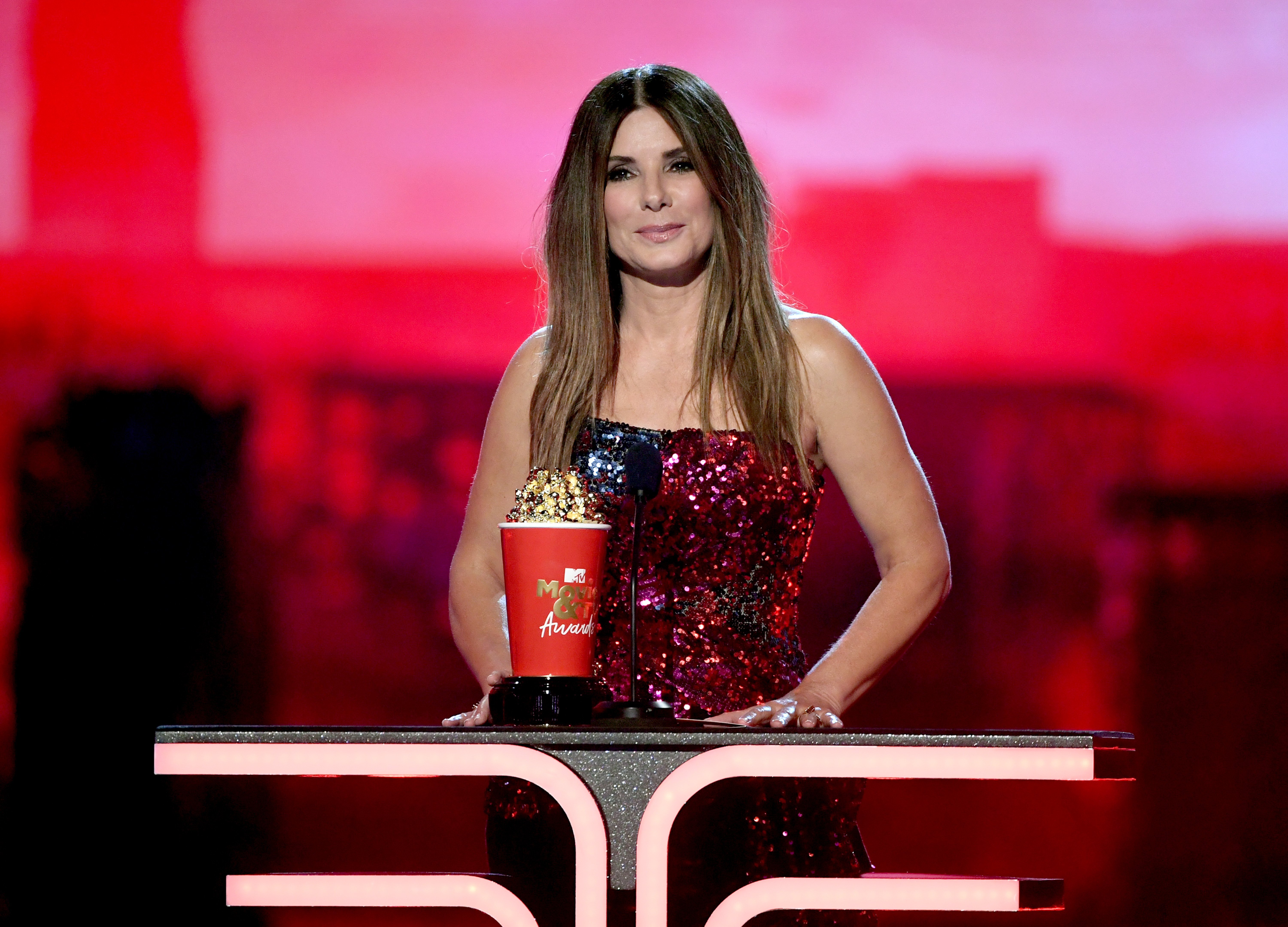 She revealed that she played the role of mother in Netflix's "Bird Box" so that her children would have something of hers to watch. However, it would be a while until Bullock's two kids are able to enjoy the hit thriller. 
The star gave a heartwarming speech
She explained:
"When I finished the film, I went to my babies and I said, 'Here, mommy made this for you. And even though you can't see it until you're 21 — because apparently, a movie about being a mommy is a horror film — you will know when you see it that there isn't anything that I wouldn't do for you."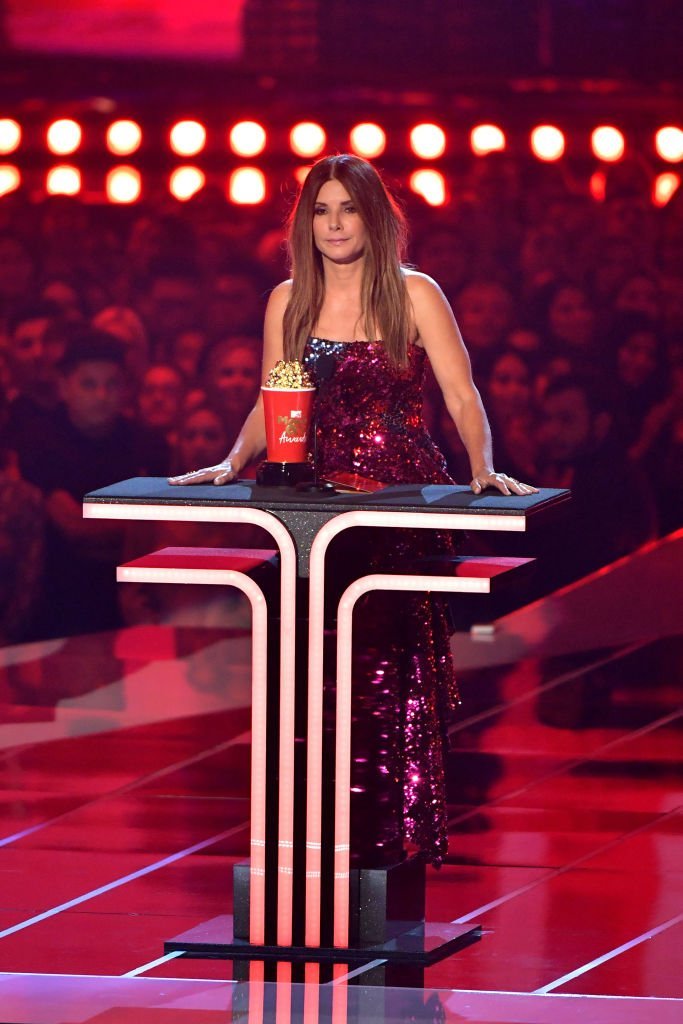 Bullock has two children: Laila and Louis Bardo, whose ages are estimated to be around nine and seven respectively. Bullock said that when she finished speaking to them, her son answered her. 
"My son looked at me with his big, beautiful eyes and he said, 'Mommy, it was superhero movies I was talking about. Those are the films you should be making. Superheroes are the ones doing the important work right now.' I grounded him."
The hilarious comment earned a few laughs from the audience. More so, it touched the hearts of many to see that Bullock dedicated the award to her beloved children.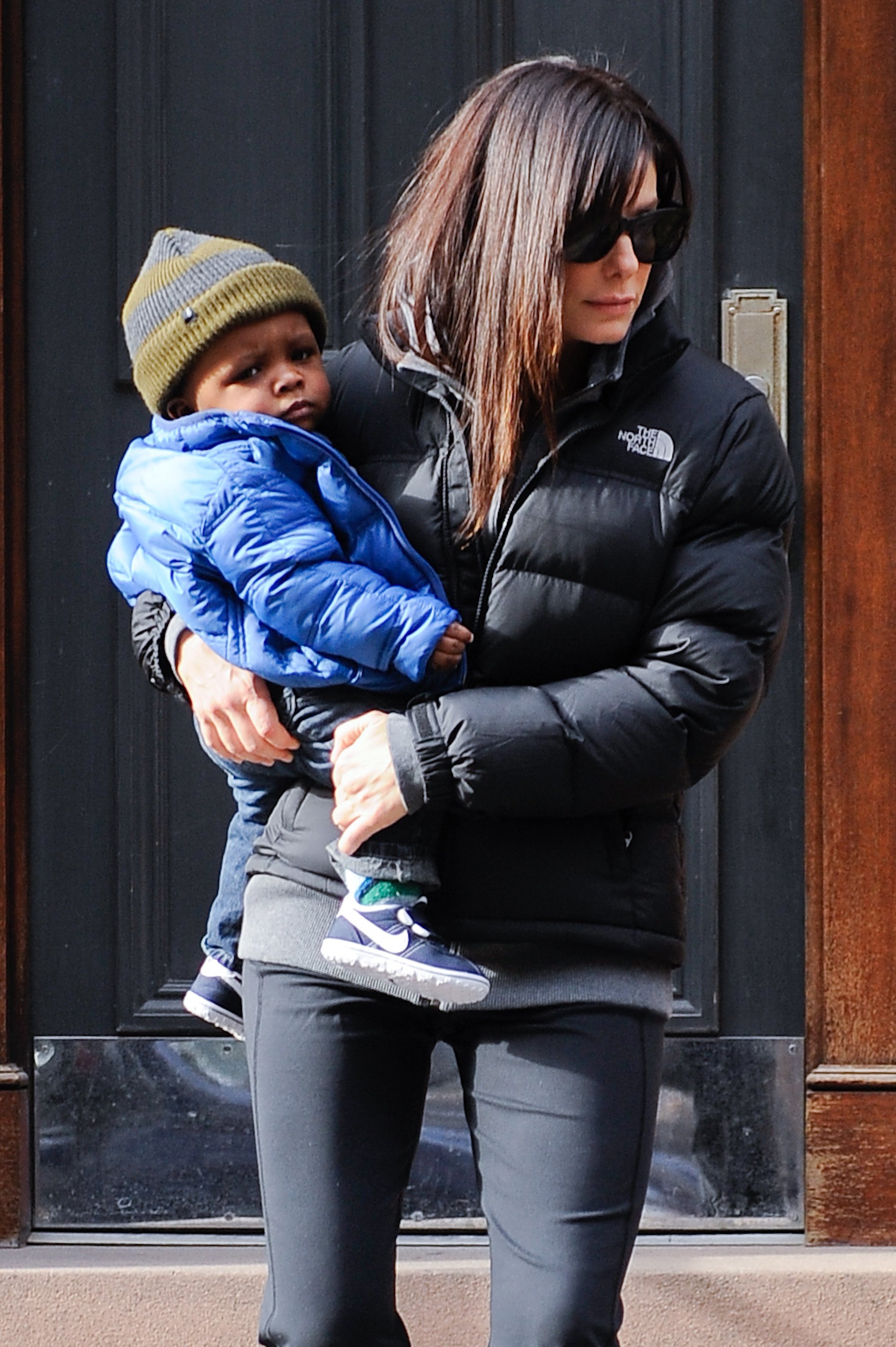 Fast facts about Bullock
It's no surprise that one of America's sweethearts is such a sweetheart herself and that she does things out of the ordinary. Unknown to many,  several people discouraged Bullock from starring in her breakout role, "Speed." 
Additionally, Bullock doesn't just take on acting as a way to make her way in life. She once owned a restaurant in Austin up until 2015 during her relationship with Matthew McConaughey. 
Of course, we're elated that the star survived a plane crash in 2000 when the pilot thought ground lights were center runway lights. We're even happier that she got started earlier by dropping out of college to pursue acting.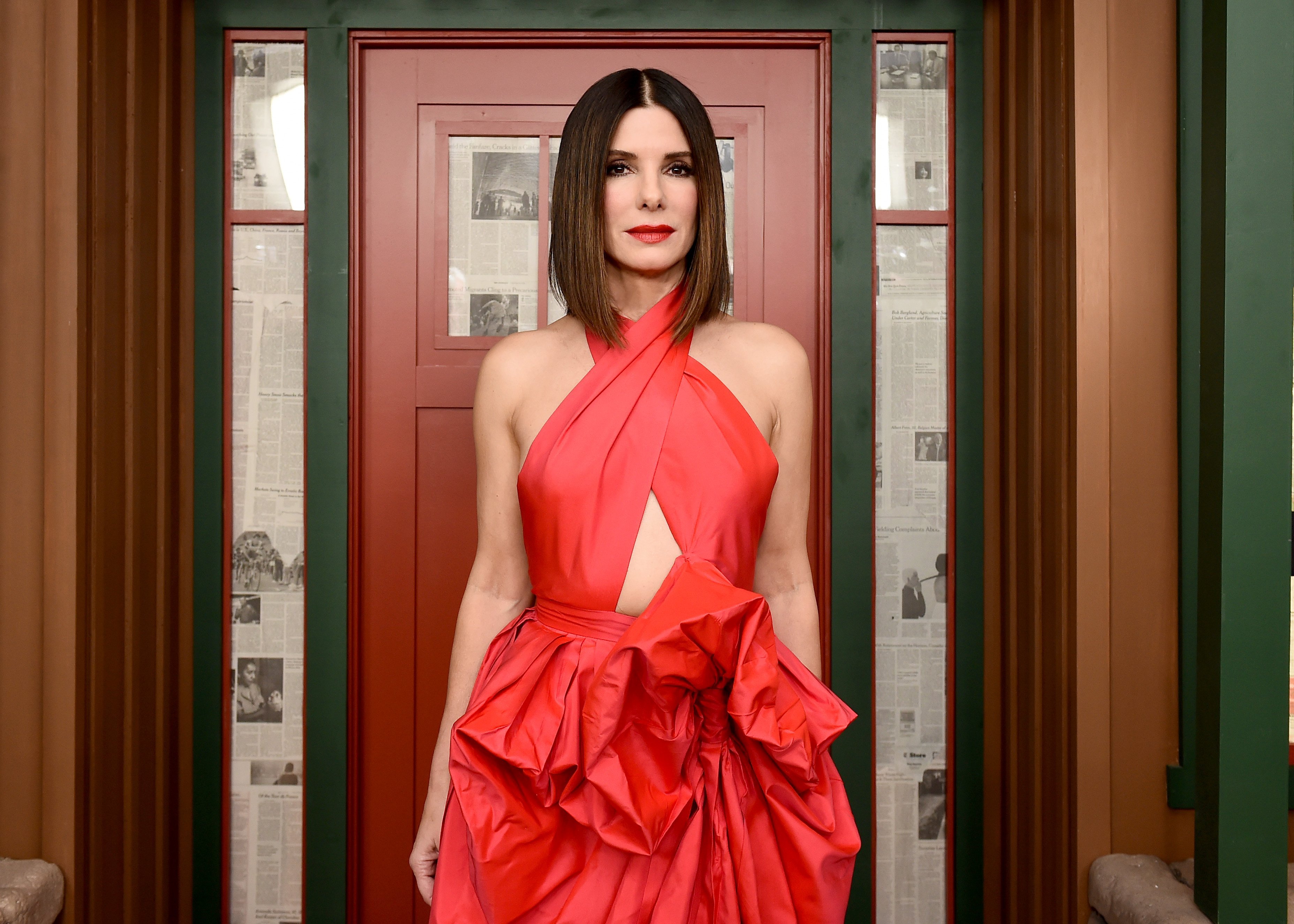 Her longstanding relationship is another win
Bullock certainly deserves more than just a career with all the good films she's blessed us with. So we're also happy that she's found love in photographer Bryan Randall. 
Bullock and her partner met after Randall took up work for Louis' birthday. The two began publicly dating in 2015. It looks like Bullock is finding success in all aspects of her life and we hope she continues doing so.