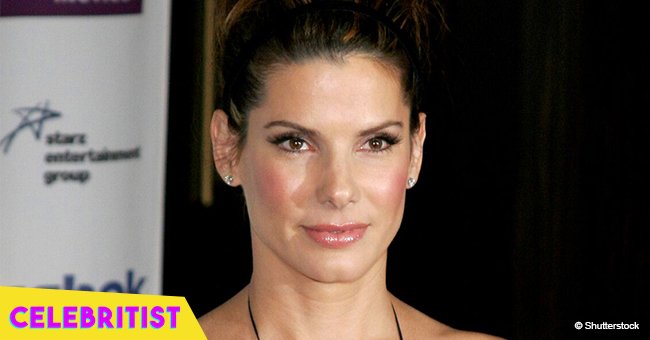 Actress Sandra Bullock has two African-American children but keeps them away from the public eye
Bullock reveals how a tragedy led her to adopting her children who she believes was truly meant for her.
Sandra Bullock is a proud mother to her two children she feels strongly connected with. And while she's devoted to raising them amid her high-profile job, she's also committed to keeping them away from the limelight.
Bullock recently opened up to Today's Hoda Kob about her journey to motherhood while promoting her latest film 'Ocean's 8.' She revealed details that led to her adoption of her two African American children she knew she was meant to have.
The actress tearfully disclosed it was the tragedy of Hurricane Katrina that made her realize she wanted a child. She told Kob,
"Katrina happened in New Orleans and something told me, 'My child is there.' It was weird."
Her eldest son Louis was already 3 ½ months old when Bullock adopted him in January 2010. She explained how her son just felt right.
"I looked at him like, 'Oh, there you are.' It was like he had always been there. He fit in the crook of my arm. He looked me in the eyes. He was wise. My child was wise."
She also recalled thinking how perfect Louis was for her at the time.
"The beautiful thing that I was constantly told was, 'The perfect child will find you. You will find your child.' But you don't believe that when it's not happening. When you're going, 'Where is my family?' When it does happen, you know exactly what they're talking about."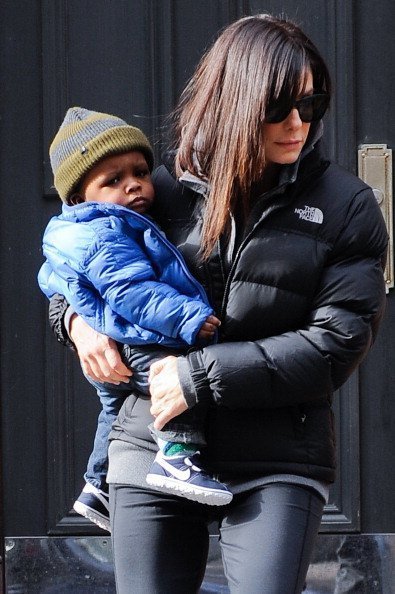 Source: Getty Images / Global Images of Ukraine
And while the 53-year-old believed she was complete at that point, Louis thought otherwise. She revealed that while she was having dinner with friends and with Louis in tow, the young boy told her friends he would have a baby sister soon.
"I realized at that time, maybe he knew something. And when I think about it, it would have been around the time that Laila was born. It's Louis' way. Louis has a very strong way. He's a fine leader, and he led me to Lai."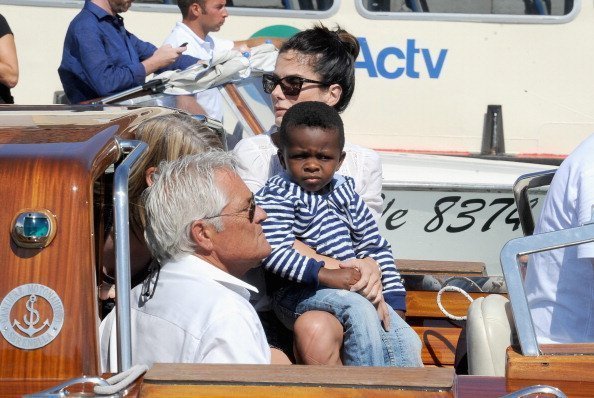 Source: Getty Images / Global Images of Ukraine
By 2015, Laila became part of Bullock's family. She was 3 ½ by then and had been living in foster care in Louisiana.
Bullock is protective of her children, making sure she keeps them as far away from the limelight as possible. In 2015, she told People it felt "very much like witness protection." She recalled a situation when she's had to go to great lengths to keep them private.
"I learned that a photo of her [Laila] was being shopped around for sale to every outlet around the world. I had promised and legally agreed to protect her from something like this, and here I was chasing down lawyers — having them begging them to keep her safe."
Today, Bullock rejoices in the fact that her two kids are growing up to be free-spirited and wise individuals. She describes Louis, 8, as her sensitive, "78-year-old son" who's "wise and kind." She adds that "there was a spiritual bigness to him" when he was first handed to her.
Meanwhile, 5-year-old Laila, according to the star, is "just unafraid." She explains,
"She's a fighter, and that's the reason she's here today. She fought to keep her spirit intact. Oh my God, what she is going to accomplish. She's going to bring some real change."
Bullock's latest film 'Ocean's 8' is currently showing in cinemas. The female spinoff to the Ocean's franchise also stars Anne Hathaway, Cate Blanchett, Rihanna, Mindy Kaling and Sara Paulson, among others.
Please fill in your e-mail so we can share with you our top stories!