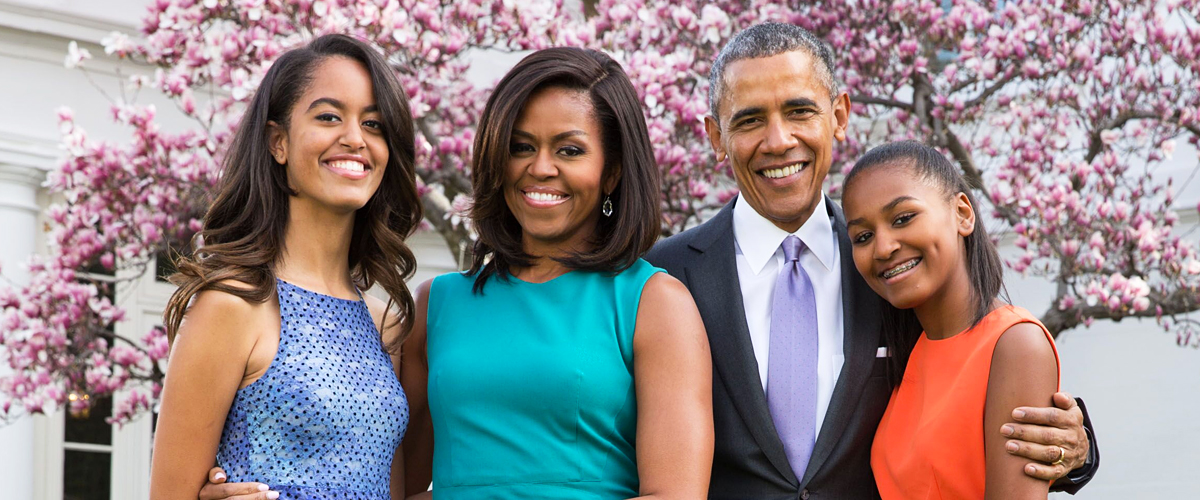 Getty images
Here's Where the Obamas Are Reportedly Staying While on Vacation in the South of France
The Obamas are on vacation and are spending it in grand style. The family took a trip to a Luxury Farmhouse in France where they will be staying for a week.
Former US President, Barack Obama is in France for a holiday and brought his family along. The family has been in a celebratory mood lately. Not long ago, they were seen celebrating Sasha's graduation from high school.
Now, they have taken it a step further as they landed in France for a one week get-away in Avignon. The venue of their vacation is a luxurious farmhouse which has been in existence since the 18th Century. The farmhouse is called Le Mas des Poiriers and is indeed a paradise on earth.
THE OBAMAS' ARRIVAL
The immediate past president and his family touched down France on Friday, and the images of Sasha and Malia surfaced during the weekend. It has been reported that the former president and his family would be spending $60000 for their one-week stay at Le Mas des Poiriers.
They wouldn't be without protection during their time in France; the house would be fully guarded by men of the United States Secret Service and the French Gard Regional Police.
DETAILS OF THE LUXURY FARMHOUSE
Le Mas des Poiriers is an 18th Century Farmhouse located in the French city of Provence. It sits on 65 acres of pear orchard and sunflowers.
The farmhouse's interior has seven twin bedrooms. There is a spacious family room which has large windows as one of its features.
The room is usually naturally illuminated due to light passing through the windows, thus creating a beautiful sight. The kitchen is also big and styled to meet that of a farmhouse. In its center sits a family-sized dining table.
There is also another larger dining table in the house which can seat up to eighteen guests. The Obamas would also have two chefs and two waiters at their service during their stay, and they would be entitled to fulltime housekeeping.
They can also enjoy their time by partaking in outdoor activities such as swimming, playing lawn tennis or just strolling in the Farmhouse's garden. They are sure to have a great time during their stay.
THE VACATION BEGINS IN GRAND STYLE
The former first family began their vacation in grand style. On the third day of their luxurious holiday, they went on a sightseeing tour of the historic city of Avignon.
That tour preceded a Father's Day dinner celebration in honor of Barack Obama. The dinner held at the Michelin-Starred restaurant La Mirande, in Avignon.
Malia and Sasha have also been sighted touring the famous antique market in Provence. They were dressed casually for their market tour and were notably seen without their parents.
It is not an easy guess what Barack and Michelle Obama were doing back at the Luxurious farmhouse. It wouldn't be a bad idea to catch up on old times, eh?
Please fill in your e-mail so we can share with you our top stories!