Malia and Sasha Join Barack Obama in France for Father's Day
Malia and Sasha Obama while accompanying their father, Barack Obama, in France on Father's Day, looked magnificent and stunning, but someone was missing!
The former first family of the United States is in France for a week-long vacation at Avignon, and Malia and Sasha Obama, are showing off their brilliant fashion sense.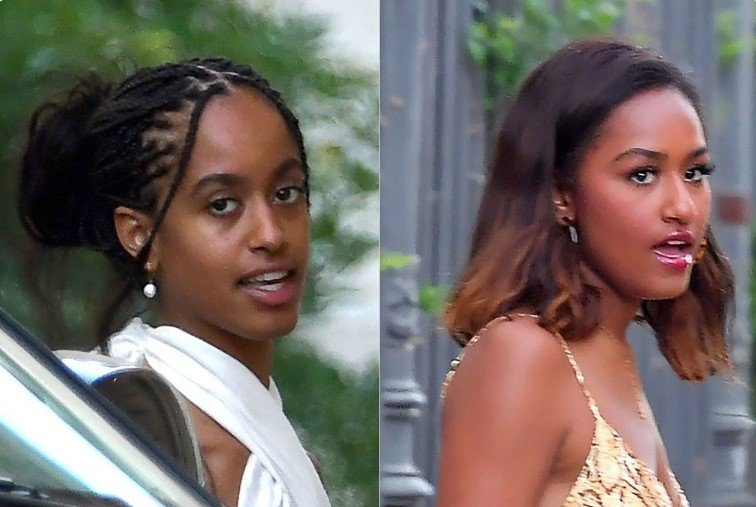 The sisters joined their father, Barack Obama, for dinner at La Mirande, on Sunday evening for Father's Day looking magnificent.Malia looked stunning in a white halter-neck top, which she tucked into high-waist jeans of the same color. 
The 20-year-old former first daughter pulled her braided hair back in a messy bun and accessorized with stud earrings. The young lady also had on strappy flat black sandals, nail polish of the same color, and she carried a red handbag.
Sasha, on the other hand, looked beautiful in a yellow snake-print dress with spaghetti straps. She paired the look with white sneakers from Normans, sold for $73, and wore her shoulder-length hair down, with a center part.
The 18-year-old high school graduate also had her face entirely made-up but held no handbag like her sister. The former first daughters were not the only ones looking chic and showing off their fashion sense. Their 57-year old father looked dapper in a blue shirt, jeans of the same color, and dark sunglasses.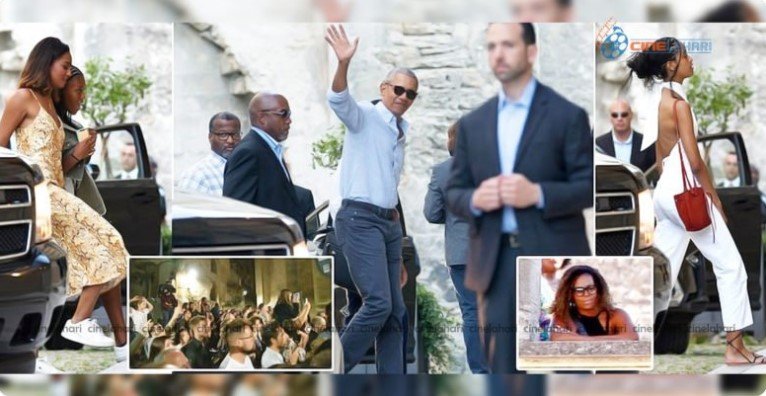 The trio got photographed arriving at La Mirande, but the fourth member of their family, Michelle Obama, was absent.
However, according to the Daily Mail, the "Becoming" author joined them for dinner at the restaurant in a black sundress, and apart from enjoying French cuisine, the family-of-four also played tourists.
The Obamas' visited the oldest Gothic Palace in the world — Palais des Papes — taking in its ancient ruins and beautiful architecture.
Malia and Sasha had arrived on a private jet with their parents three days earlier, and they equally showed off their urban style while shopping in Avignon's market.
The oldest Obama daughter showed off her street-style fashion in a black high-waist shorts, shirt and denim jacket of the same color, and black-laced boots. 
Sasha went for an oversized green jacket with a white shirt underneath, light-wash jeans, white Nike sneakers, and a bucket hat.
The sisters are gradually becoming fashion icons like their mother, Michelle, and at the end of the summer break, Malia will head to Harvard, and Sasha will most likely go to the University of Michigan, to begin the next phase of their lives.